New JIP Seeks to Explores Arctic Oil Spill Response Technology
|
Thursday, December 13, 2012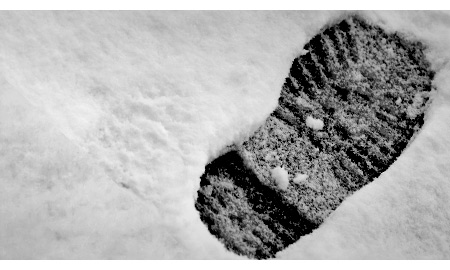 A number of research projects into Arctic oil spill response technology are underway thanks to a joint industry program (JIP) that officially launched in January of this year.
The Arctic Oil Spill Response JIP, under the auspices of the International Association of Oil and Gas Producers, will conduct research over a four-year period in six areas related to oil spill response preparedness, including dispersants, environmental effects, trajectory modeling, remote sensing, mechanical recovery and in-situ burning. Research projects being conducted under the JIP include the fate of dispersed oil under ice, dispersant testing under realistic conditions, and oil spill detection and mapping in low visibility and ice.
The JIP originated from a task force formed in 2008 by the oil spill working group of IPIECA, a global oil and gas association that studies environmental and social issues, seeking to understand the state of knowledge for Arctic oil spill response. Two recommendations came from that task force – one, that a publication detailing information from 40 years of research for Arctic regions be created, and the second, for a joint industry program to be formed looking at areas of oil spill response technology, said Becky Silves, chair of the Arctic Oil Spill Response Technology JIP, in an interview with Rigzone at the Arctic Technology Conference in Houston earlier this month.
The JIP currently consists of nine member companies:
ConocoPhillips
BP
Eni
Chevron
ExxonMobil
Shell
Statoil
Total
North Caspian Operating Company
Many of the member companies have already been involved in research into Arctic oil spill technology. The JIP is also open to new members, said Joe Mullin, JIP program manager for the International Oil and Gas Producers.
Some research projects under the JIP are already underway, while proposals for other projects are currently being reviewed. Mullin expects seven of the nine projects that are part of the JIP to be underway by year-end. The JIP could seek permits to conduct testing offshore if a technology is identified that warrants it.
The JIP has one in-situ research project underway – two other in-situ burn projects will be taken sequentially as work is being conducted in this area by another JIP. Mullin said they don't want to duplicate efforts, so they're letting the other group take the lead.
The JIP is leveraging information from task forces seeking to improve oil spill response focused on the Gulf of Mexico, the Timor Sea and the Arctic. After Macondo, a joint industry task force was assembled to review lessons learned and make some recommendations for research and development as well as work for additional oil well response for a Gulf of Mexico-type incident.

The International Oil and Gas Producers started to look at the international lessons from Macondo and the East Timor Sea incidents and extrapolated those lessons for an international perspective on how to better respond to an oil spill.
Information from the Arctic Oil Spill Response Technology JIP will be made available to the public, Mullin said, likening the JIP's research efforts to developing automobiles. Even though the car has been around for a century, carmakers are still seeking ways to improve the basics.
Oil spill response techniques that require little equipment and low manpower should be considered for use in the Arctic as well as remote areas, an oil spill preparedness researcher told attendees at the Arctic Technology Conference during a panel discussion on Arctic oil spill technology.
The main types of oil spill response strategies include containment and recovery techniques, such as booms and skinners, in-situ burning, and dispersants, said Steve Potter, principal consultant at Ottawa-based SL Ross.
While containment recovery is the preferred techniques in many jurisdictions, such as skimmers that are used to pick up oil from the water's surface, this technique poses great limitations for large spills both Arctic and temperature locations. Much research in North America, Scandinavia and Japan has focused on skimmers. For larger spills, a good barge system and long lengths of boom are needed to contain oil, but even larger containment systems are limited in operations by ice floes.
Oil spilled in dense or solid ice can be burned without artificial containment. An experiment conducted in the Canadian Beaufort Sea in the late 1970s of oil deposited under ice. The ice remained relatively unweathered through the winter months; when the spring melt occurred, the ice rose up through the ice and melted into pools on the surface. The oil was effectively contained and much of the oil was burned off.
Another experiment conducted in the Barents Sea in the 2008-2009 winter season involved researchers applying in-situ burning to oil spilled in trace ice and ice from 3/10 to 5/10 inch thick corralled in an ice field.
"We didn't do the experiment completely by the book as we spilled it into a contained area and ignited it," but in-situ burning burned off between 80 to 90 percent of the oil, said Potter.
Dispersants were not considered a primary countermeasure to oil spills in the United States, more attention has been focused on them, particularly after the Macondo incident. Potter believes dispersants should be a primary countermeasure for oil spill response, and can apply to both open water and ice. Dispersants can be highly effective depending on the oil properties.

Dispersants have been shown to work in a decade-long series of experiments at OHMSETT, but some areas of study are still needed to determine effectiveness in the presence of ice, including the effect of dispersants in brackish water where river outflow impacts salinity.
For light ice, or ice less than 3/10th of an inch thick, containment and recovery can be used, depending on the size of the spill. Dispersants also can be utilized.
For ice between 3/10 and 6/10 thick, the spread of oil will be slowed by ice pieces but not completely retarded. With boom somewhat difficult to maneuver in these conditions, research into techniques such as chemical herders, which are dispersed around the perimeter of an oil slick to contain the oil, is being conducted. Some dispersants may also be used. For dense, thick ice 6/10ths of an inch thick or greater, oil can be effectively contained in the ice and suitable for burning. Containment recovery won't play as much of a role here.
Logistics and preplanning will be key to successful exploration of the Arctic, along with patience.
"The predisposition might be to do something right away [in the event of an oil spill] but that may not always be the best thing as oil might become quickly locked into ice if a spill occurs in a freezing situation," Potter commented.
For larger spills that require a national or international response, getting equipment to the location on a timely basis remains an issue. Getting approval to use in-situ burning and dispersants poses an issue worldwide, and must be addressed for Arctic operations. Both of these techniques should be considered as primary countermeasures, but unclear regulations governing both techniques exist.
The trade-off between the large plumes of smoke from burning against the likelihood that water surface dispersants will put oil into a different part of the environment must be considered by all regulators and stakeholders, Potter said.
Handling the fluids waste from a clean-up presents another issue for containment and recovery techniques, Potter commented.
Potter also sees the need for experimental spills to be conducted again. Experimental spills were conducted in the U.S. and Canadian Beaufort Sea in the 1970s and 1980s to research oil spill response techniques. Not much interest has been shown in conducting these spills in the Canadian Arctic, while some experimental spills have been conducted offshore Norway.
The Arctic's long winter and cold temperatures must be taken into consideration when determining which types of oil spill response tools to have on hand. While the Arctic environment presents challenges to oil spill response, the Arctic environment's cold temperatures and ice can slow the spread and weathering of oil, increasing the chances for effective application for in-situ burning or dispersing.
Potter emphasized that, while Arctic oil and gas operations are new, the present day response capabilities available today date from 40 years ago. Research and development into oil spill response preparedness in the Arctic has surged again in the past few years as interest as grown after a period when Arctic exploration was just not on the front burner.
"Different countermeasures are available, but it's very important to not limit ourselves to one technique," said Potter.
Generated by readers, the comments included herein do not reflect the views and opinions of Rigzone. All comments are subject to editorial review. Off-topic, inappropriate or insulting comments will be removed.