UK Lifts Shale Gas Fracking Ban
|
Thursday, December 13, 2012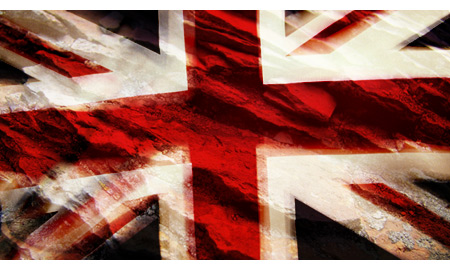 UK Energy and Climate Change Secretary Ed Davey announced Thursday that the government has allowed the resumption of exploratory hydraulic fracturing (fracking), but any fracking activities would be subject to new controls to mitigate the risks of seismic activity.
The news follows the Chancellor of the Exchequer's Autumn Statement on Dec.5 in which he announced plans to better exploit the UK's gas resources and that the Department of Energy and Climate Change would establish an Office for Unconventional Gas and Oil.
Exploratory fracking has been suspended in the UK since May 2011 after two small seismic tremors were detected neat the country's only fracking operation in the Bowland Basin to the east of Blackpool in Lancashire, northern England. On Monday this week, Rigzone reported that the British Geological Society believes shale deposits under Blackpool are 50-percent greater than previously thought at 300 trillion cubic feet of gas.
In his statement Thursday Davey said:
"Shale gas represents a promising new potential energy resource for the UK. It could contribute significantly to our energy security, reducing our reliance on imported gas, as we move to a low carbon economy.
"My decision is based on the evidence. It comes after detailed study of the latest scientific research available and advice from leading experts in the field.
"We are still in the very early stages of shale gas exploration in the UK and it is likely to develop slowly. It is essential that its development should not come at the expense of local communities or the environment. Fracking must be safe and the public must be confident that it is safe."
Davey added that DECC is strengthening and already stringent regime surrounding fracking. New controls to mitigate seismic risks now include:
A prior review before fracking begins must be carried out to assess seismic risk and the existence of faults;
A fracking plan must be submitted to DECC showing how seismic risks will be addressed;
Seismic monitoring must be carried out before, during and after fracking;
A new traffic light system to categorize seismic activity and direct appropriate responses. A trigger mechanism will stop fracking operations in certain conditions.
Trade body Oil & Gas UK issued a statement welcoming the consent for shale gas exploration. Oil & Gas UK Chief Executive Malcom Webb commented:
"Natural gas is currently providing about a third of Britain's electricity and also heats 80 percent of our homes and it will continue to be an essential source of energy for Britain for some decades to come. Shale gas potentially comprises an important part of that resource, so we welcome the government's lifting of the embargo on exploration and introduction of controls that mitigate the risks of any associated seismic activity."
However, Greenpeace UK responded to the news by issuing a statement that reiterated its opposition to fracking. It quoted Greenpeace Energy Campaigner Leila Dean:
"George Osborne's dream of building Dallas in Lancashire is dangerous fantasy. He is not JR Ewing and this is not the U.S. Energy analysts agree the UK cannot replicate the American experience of fracking, and that shale gas will do little or nothing to lower bills.
"Pinning the UK's energy hopes on an unsubstantiated, polluting fuel is a massive gamble and consumers and the climate will end up paying the price."
Greenpeace also cited its concerns that the UK Environment Agency and DECC sought the advice of U.S. oil major Exxon before reaching its decision on lifting the fracking moratorium and claimed that the Environment Agency itself had expressed concerns about a potential threat to drinking water from fracking activities.
Generated by readers, the comments included herein do not reflect the views and opinions of Rigzone. All comments are subject to editorial review. Off-topic, inappropriate or insulting comments will be removed.