Forex Markets Await Cnooc-Nexen, Petronas-Progress News
by Dow Jones Newswires
|
Karen Johnson and David George-Cosh
|
Friday, December 07, 2012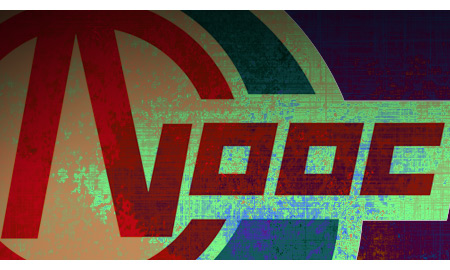 TORONTO--The Canadian government is expected to rule soon on two big proposed foreign deals--decisions that could significantly move the Canadian dollar.
Big foreign mergers-and-acquisition deals typically boost a country's currency, often because of the demand needed to finance such deals. The bigger the deal, the bigger the boost.
"M&A deals are normally very good for a country's currency, and this could underpin the loonie for a little while" if the deals are approved, said Chuck Butler, president of EverBank World Markets.
Ottawa is reviewing Chinese-owned Cnooc Ltd.'s (CEO) proposed $15.1-billion takeover of Nexen Inc. (NXY), as well as Malaysian state-run energy giant Petroliam Nasional Bhd.'s proposed 5.18 billion Canadian dollar ($5.24 billion) bid for Progress Energy Resources Corp. (PRQ.T). The Canadian government reviews all big foreign deals to gauge whether they are of "net benefit" to the country's economy. After delays for both approvals, officials have signaled a decision could be soon.
These deals aren't giant, by global standards, and most analysts are skeptical that deal flow itself would move markets. In addition, the larger Cnooc deal is priced in U.S. dollars. But they are seen as a litmus test for Ottawa's appetite for foreign takeovers, particularly ones from state-owned enterprises, said Camilla Sutton, chief currency strategist at Scotiabank.
Approvals would be long-term supportive of Canadian dollar demand. Meanwhile, a rejection from the government would dent that outlook.
If approved, the Cnooc takeover would be the fifth-largest foreign acquisition of a Canadian company ever, according to Dealogic. The largest was Anglo-Australian mining giant Rio Tinto's $38.1-billion buy of Montreal-based Alcan in 2007.
That was priced in U.S. dollars, too, but it sent the loonie to an all-time high against the U.S. dollar. After the deal was closed, Alcan's mostly Canadian shareholders were paid in dollars, but then repatriated their payout, driving up the loonie.
Of course, that takeover deal was far bigger, the market was more thinly traded, and in the pre-crisis world, M&A flow was a more dominant factor in FX moves, said Adam Cole, global head of foreign exchange strategy at RBC Capital Markets in London.
Generated by readers, the comments included herein do not reflect the views and opinions of Rigzone. All comments are subject to editorial review. Off-topic, inappropriate or insulting comments will be removed.
RELATED COMPANIES