Exxon and Rosneft Plan Tight Oil JV
by Jon Mainwaring
|
Rigzone Staff
|
Friday, December 07, 2012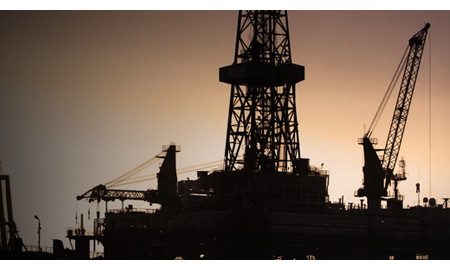 Rosneft and ExxonMobil have moved forward with the agreement to develop tight oil reserves in Western Siberia that they signed in the summer. The two companies announced Friday that they had signed a 'pilot development agreement' that will establish a joint project to assess the possibility of commercial production of tight oil reserves at the Bazhenov and Achimov formations in Western Siberia.
The agreement was signed late Thursday in Irving, Texas by Rosneft Chairman Igor Sechin and ExxonMobil Exploration Company President Stephen Greenlee, while Exxon CEO Rex Tillerson witnessed the signing.
Rosneft and Exxon said that the document is another step in the implementation of a long-term strategic cooperation agreement that the two companies began in August 2011. In June this year, they agreed that they would look at employing technology already used by Exxon in the US and Canada for unconventional oil and gas formations in Western Siberia.
Now, the companies plan to set up a joint venture that will run a pilot program and potential commercial production. Work will be carried out across 23 license blocks owned by Rosneft and which cover a total area of more than 3,800 square miles.
Rosneft will have a 51 percent stake in this JV, while Exxon will hold the remaining 49 percent. Rosneft and its production subsidiaries will provide staff and access to existing infrastructure, while Exxon will providing financing for the JV's pilot program of up to $300 million as well as it technologies and specialists in geology, development and well engineering and completion.
Exxon will also provide production management services for drilling complex horizontal wells in order to evaluate and commercially develop the tight oil reserves.
Upon completion of the pilot program, Rosneft and Exxon said that they will jointly select blocks for commercial development in 2015.
"Maximising production efficiency at every field and exploring new technologies to exploit the potential of tight reservoirs is a strategic priority for Rosneft," Sechin commented in a statement. "I am certain that our experience and infrastructure in Western Siberia, coupled with the state-of-the-art technologies of our partner ExxonMobil, will allow us to begin developing large tight oil reserves."
Tillerson added: "The strategic combination of Rosneft's operational experience in the area and ExxonMobil's advanced technology gains from tight oil experience in North America and elsewhere provides a strong capability to fully evaluate and potentially develop this large tight oil resource."
In a separate agreement Thursday, Rosneft and Exxon also signed a declaration to project the environment in the Russian Arctic.
The 'Declaration on Protection of the Environment and Biodiversity for Oil and Gas Exploration and Development on the Russian Arctic Continental Shelf' sets out measures to help protect the Arctic's ecosystems during oil and gas exploration and development activities to be undertaken by Rosneft and its partners.

Generated by readers, the comments included herein do not reflect the views and opinions of Rigzone. All comments are subject to editorial review. Off-topic, inappropriate or insulting comments will be removed.
RELATED COMPANIES