89 Workers Hurt in Jurong Jackup Accident
|
Monday, December 03, 2012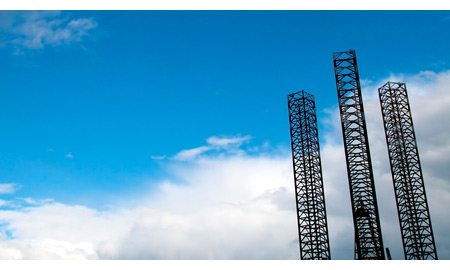 Singapore's Ministry of Manpower confirmed Monday evening (local time) that all Jurong Shipyard workers have now been accounted for after a jackup rig under construction at the yard tilted over earlier in the day.
Eighty-nine workers were hurt as a result of the accident, although the ministry reported that 77 of these have now been discharged from hospital after receiving treatment for minor injuries. Of the remaining 12, six are in normal hospital wards while another six remain under observation.
Speaking outside the Accident & Emergency department at Singapore General Hospital Monday evening, Senior Parliamentary Secretary for Manpower Hawazi Daipi commented: "MOM takes a very serious view of the accident – this is one of the worst industrial accidents we have seen in recent times. The priority now is to look after the injured and ensure that they receive the best care possible. It is also important to stabilize the situation at the work site and investigate the accident thoroughly to find out what went wrong."
The accident occurred Monday morning when one of the three legs of a jackup rig failed, causing the rig to tilt to one side.
The rig was reported to be the Noble Regina Allen (400' ILC), a jackup being built for Swiss rig contractor Noble Corporation.
National Oilwell Varco was understood to have had 18 workers on board the rig at the time of the accident, according to reports.
The Noble Regina Allen rig was scheduled to be delivered during the first quarter of next year to begin work for Gaz de France offshore from the Netherlands. It was designed by naval architects Friede & Goldman and is the first of six jackups in F&G's JU3000N class of rigs. Capable of operating in depths of up to 400 feet, it has a rated drilling depth of 35,000 feet.
Generated by readers, the comments included herein do not reflect the views and opinions of Rigzone. All comments are subject to editorial review. Off-topic, inappropriate or insulting comments will be removed.