BP: Engaging Future Talent with Scholarships
by Jon Mainwaring
|
Rigzone Staff
|
Thursday, November 29, 2012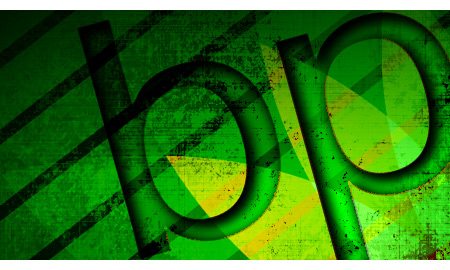 The difficulties the upstream oil and gas industry has in managing the Great Crew Change – where companies are struggling to find suitably experienced professionals to replace rig personnel nearing retirement – is a subject that dominates most Rigzone articles on recruitment. But the sector's employers are becoming increasingly mindful of another issue: the need to ensure that they will be able to attract the brightest and best-educated graduates in the medium-to-long term.
Of course, finding unemployed graduates in many Western countries is not hard at the moment. For example, after several years of a boom in young people going to university in the UK coupled with a decline in graduate recruitment, new graduates in the country are having a very tough time securing employment. This is reflected by a recently-published Warwick University Futuretrack survey that found 40 percent of graduates were working in non-graduate jobs two years after leaving university.
However, despite a seemingly readily-available supply of graduate labor, there is a concern that not enough young people are opting for technical subjects such as science and engineering. Meanwhile, the young people that graduate in technical subjects are often seduced by the well-paid careers promised by more "glamorous" sectors such as financial services and management consultancy.
A career in oil and gas can be very well paid too, and organizations like OPITO have already recognized that young people need to be made aware of the opportunities that the oil and gas sector can offer them. For instance, OPITO UK Managing Director Larraine Boorman told Rigzone in May this year that it is running a "raft of initiatives" geared at attracting the future oil and gas workforce.
BP has now gone a step further by launching a $7.2 million-scholarship program for talented science, technology, engineering and mathematics (STEM) students at UK universities to help build the skills and knowledge that will be required by the energy sector in the future.
The program, aimed at STEM undergraduates at nine selected UK universities, will in its first year see the company provide 90 scholarships, each worth around $7,950, so that 10 scholars at each of the nine universities will be funded by the company.
As the program is rolled out over its initial four years it will be expanded, so providing a total scholarship fund of around $7.2 million. Eventually, annual scholarship funding from the program will amount to around $2.9 million per year.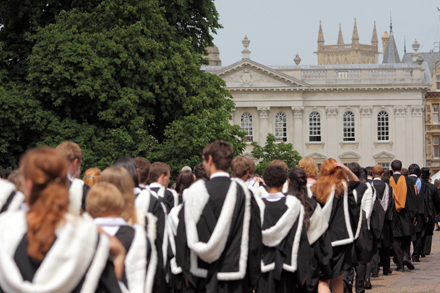 Engineering and science students at Cambridge University will be among those eligible for BP's new scholarship program.
Source: Cambridge University
Universities selected by BP to participate in the scholarship funding program include Bath, Birmingham, Cambridge, Durham, Manchester, Nottingham, Oxford and Strathclyde, as well as Imperial College (part of London University).
Undergraduate students will be able to apply for a scholarship via an online application form, ability test and face-to-face interview with BP.
Quality STEM Graduates
When the program launched in mid-November, BP Head of Graduate Resourcing Emma Judge explained to Rigzone that it will focus on supporting the education and development of the UK's next generation of engineers and scientists.
"This is about taking a longer-term view for us and encouraging really great students who are really passionate about science and engineering to study those subjects at some really great universities," said Judge.
Judge said BP wanted to play its part in ensuring the quality of STEM graduates in the future.
"The scholarship program encourages students to do that and, importantly, once they are actually studying those subjects, it will keep them engaged with us," she pointed out, adding that those undergraduates who win scholarships will also gain a head start when applying for internships and graduate positions with BP later on.
While Judge insisted that there will be no obligation on the part of any of these BP scholars to work for the company once they graduate, the firm will be keen to get them involved with its business should they be interested.
"So, this year we hope by early February, at the latest, we will have our 90 scholars... and then in March we're going to get them all together so not only can they network with BP but also network with each other, and then offer them the chance to come into our offices and we'll run what we call a Discovery Day for them," she explained.
"They'll get a chance to see some of our facilities, talk to our people and [take part in] various activities... But then in the second year, we are looking at running a more prolonged experience, which is a big simulation exercise that we run which is all about the technical and commercial aspects of running an oil and gas company. And, then, by the time they get to the internship stage, although not compulsory, we very much hope that they would apply for an internship and in due course a graduate role with us."
And, naturally, becoming a BP scholar will not harm the prospects of any young engineering or geophysics student with an interest in joining the company for a career.
"By asking the potential scholars to apply to us and go to our psychometric tests and a face-to-face interview, it ensures that when they are eligible to apply to an internship or graduate role that we're able to fast-track them through the application process… But we are not placing them under any obligation to apply to us," added Judge.
BP's scholarship initiative is clearly a way to reinvigorate a declining pool of technical talent among the UK's student community, but the firm's intervention will also be welcomed by those young people seeking to study engineering and science at university amid a rising chorus of discontent among UK youngsters about the increasing cost of obtaining a degree.
How students fund their degree courses became a highly-controversial issue in the UK this year after the country's coalition government, and more than 60 universities, went ahead with plans to make students pay tuition fees of up to $14,310 (GBP 9,000) per year, compared with a maximum charge of $5,231 (GBP 3,290) previously. As recently as 1998, undergraduates in the UK were not required to make any payments at all for their tuition at university.
This month saw yet another protest in London by the UK's National Union of Students, only days after BP announced its scholarship program. So it seems from a public relations point of view, the firm has chosen a good moment to launch its program!
Generated by readers, the comments included herein do not reflect the views and opinions of Rigzone. All comments are subject to editorial review. Off-topic, inappropriate or insulting comments will be removed.
RELATED COMPANIES