ONGC Plan to Buy Kazakh Oil Field Stake Is a Sign of Things to Come
by Dow Jones Newswires
|
Santanu Choudhury
|
Tuesday, November 27, 2012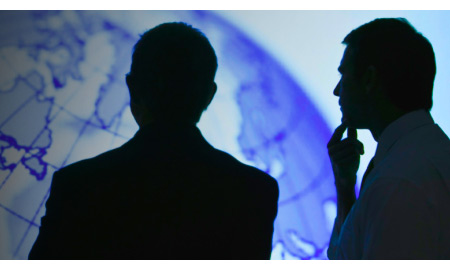 NEW DELHI - Oil & Natural Gas Corp.'s plan to pay as much as $5 billion to ConocoPhillips for a stake in a Kazakhstan oil project could herald more such deals by Indian energy companies seeking to offset declining domestic production in the face of rising energy demand.
The purchase by ONGC Videsh Ltd., the state-owned company's overseas investment arm, will likely help India's largest explorer to arrest a steady decline of oil and gas production in recent years.
ONGC's falling production mirrors declining oil and gas output and stalled coal production growth throughout India, as both state-run and private energy companies seek to buy assets overseas to avert problems at home. Coal India Ltd. Chairman S. Narsing Rao told Dow Jones Newswires recently that the monopoly coal miner isn't likely to increase coal deliveries for at least three years due to bureaucratic bottlenecks and a lack of transport infrastructure, highlighting India's increasing import dependency to fuel a still-expanding economy.
The country's shortcomings on the energy front came into sharp relief in July, when more than half of the population was plunged into darkness in the country's worst-ever blackout.
With Kazakhstan's Kashagan oil field set to begin production in 2013, ONGC Videsh likely paid a premium for the 8.4% stake.
Mumbai-based Ambit Capital Pvt. analyst Dayanand Mittal said more such deals are "definitely" on the horizon, though perhaps not at quite as high a price tag as the Kashagan stake given the premium, "but a number of deals could happen in the billion-dollar club."
The latest deal is evidence of more nimble government decision making, he added, noting that Indian firms have lost acquisition opportunities previously to overseas rivals, especially from China.
In September, ONGC Videsh agreed to buy a 2.7% stake from Hess Corp. in the Azeri, Chirag and Guneshli fields in Azerbaijan as well as a 2.4% interest in the associated BTC pipeline for a total of $1 billion.
The world's second-fastest-growing major economy imports 80% of the crude oil it requires, putting a heavy burden on its coffers and undermining its energy security. India's finance minister P. Chidambaram said in October that inflation is expected to be "sticky"--the headline rate was 7.45% in October, cooling slightly from September's 7.81%--in the near term, partly due to the size of the country's energy import bill.
Securing access to overseas producing fields will help to cap costs associated with imports, Mumbai-based Edelweiss Securities Ltd. analyst Niraj Mansingka said by telephone.
ONGC Videsh Ltd. said in a statement Monday that the Kashagan acquisition will give it access to the largest proven oil field in Kazakhstan's North Caspian Sea area--provided it gains necessary government and regulatory approvals and crosses other potential hurdles, such as other stake owners exercising priority or pre-emption rights.
The first phase of the project will produce an average of 1 million metric tons a year over 25 years, with peak annual output of around 1.6 million tons, it said.
ConocoPhillips said Monday that it had notified government authorities in Kazakhstan and other consortium members--ENI SpA, Exxon Mobil Corp., KazMunaiGas, Royal Dutch Shell PLC, and Total SA--of its intent to sell.
Kaustav Mukherjee of the Boston Consulting Group said obtaining approval shouldn't be a problems, as "Indian companies are seen by their Western counterparts as fairly non-threatening compared with Chinese companies."
ONGC accounted for 62% of India's crude-oil and 49% of natural-gas output in the year ended March 31. The company said earlier this month that it will miss its production forecast for 2012-13 and 2013-14 due to project delays. It has seen its output fall each year for the past five years.
Like other Indian oil companies, ONGC has sought to increase domestic production by forging partnerships with foreign energy companies.
Earlier this month, the company sold a 26% stake of an India east coast block to Japan's Inpex Corp. as part of efforts to boost production. An executive at the company said it aimed to sell stakes in some of its deep-water and ultra-deepwater blocks as well as enter into joint ventures with global oil and gas majors to accelerate exploration and development of its acreages.
Reliance Industries Ltd., has adopted a similar approach to gaining access to the latest technologies. Last year, the private company sold a 30% stake in 21 oil and gas blocks to BP PLC.
Generated by readers, the comments included herein do not reflect the views and opinions of Rigzone. All comments are subject to editorial review. Off-topic, inappropriate or insulting comments will be removed.