Industry Vet Sets Sights on Marcellus 2.0
|
Tuesday, November 20, 2012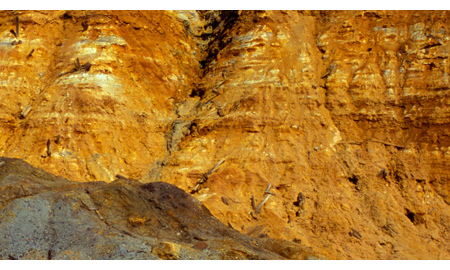 In the latter part of the previous decade, attractive natural gas wellhead prices and technological advances in exploiting shale formations prompted an exodus to Appalachia. Some of the companies flocking to the Marcellus shale formation and its enormous store of natural gas willingly paid landowners several thousand dollars per acre merely to stake their claim and, when the time was right, flip their leaseholdings for a handsome profit to another speculator or to an operating company.
For a number of these companies seeking to cash in, the big payoff never came. Plummeting natural gas prices made acquiring acreage in a largely dry gas play much less appealing. Speculators caught up in the initial rush to the Marcellus found themselves saddled with overpriced leaseholdings that were not generating income.
In the view of one long-time observer of U.S. oil and gas industry trends, the "bubble" that characterized much of the activity in the Marcellus in recent years has not burst per se. Rather, Raymond Schmaus maintains the bubble has morphed into a more stable and predictable environment that favors the long-term investor. The president of the Pittsburgh-based oil and gas title abstract firm Armstrong Search Associates, Inc. welcomes this change, which he said favors operating companies looking to maintain a lasting presence in the Marcellus and the overlapping, liquids-rich Utica shale formations.
"I think it looks better than ever for the Marcellus and Utica plays," said Schmaus. "Steady, long-term growth beats a flash-in-the-pan any day."
In addition to providing abstract and due diligence services, Schmaus devotes much of his time identifying industry trends—a skill he has refined over three decades in the business. He likens the rampant speculation that occurred in the early days of the Marcellus to the day-trading craze that helped to feed the dot-com bubble of the late 1990s that burst spectacularly at the turn of the century.
"There was the mindset that it's never going to end," Schmaus said. "The economics just got out of whack."
Schmaus explained that demand for equipment such as pipe and drilling rigs and abstracting and other services grew at a breakneck pace. Demand for these and other goods and services has since decreased markedly, but Schmaus sees this development more as a "temporary retrenching and move to sanity" rather than a bust akin to what happened in the tech sector.
In fact, Schmaus believes the ups and downs of the Marcellus have served as a "shake out" phase to separate the short-term speculators from the long-term investors. In addition, he applauds the exploration and production companies that took a relatively measured approach to developing the Marcellus.
"It's my hypothesis that it's good this happened before it became full-blown and put major players at risk of bankruptcy," Schmaus said. "The Marcellus is too enormous of a resource to waste. The adults are in charge now. I think a lot of people were acting in the beginning, focused on making a quick buck. Now, people who have been in the business are taking charge."
"The decline was both predictable and necessary," Schmaus continued. "But that doesn't mean there isn't more to come. If you understand what to look for, and know the systems in place, trends in Marcellus start becoming more predictable."
Schmaus sees a number of encouraging signs that a longer-term focus is taking hold in the Marcellus.
"When price starts to go up, that's the indicator everybody starts to look at," said Schmaus.
The natural gas futures price has made an impressive rebound this year – from less than $2.00 per thousand cubic feet of gas in May to nearly $4.00 today. However, Schmaus said that factors other than a rising commodity price are contributing to a rosier outlook for the Marcellus. For instance, he pointed out that companies are still signing leases for Marcellus acreage albeit at a more sustainable pace. In addition, he said that ongoing construction of pipeline infrastructure and brightening prospects for new petrochemical plants in the region give reason for optimism.
"As long as the smaller pieces start trending positive, that'll tell the bigger story," Schmaus said. "More pipeline capacity and [ethane] crackers will ultimately persuade people to spend more money on the Marcellus."
Exactly when a more sustainable Marcellus rebound goes into full swing is difficult to predict, but Schmaus said that two consecutive cold winters would certainly help to lay a strong foundation for growth. That, plus continued progress in areas such as pipeline construction and favorable decisions by Shell and others to build ethane crackers in Appalachia, leads Schmaus to believe that a rebound could be evident by fourth quarter 2013.
Schmaus would also be remiss to ignore the symbiotic relationship between the Marcellus and the Utica. He pointed out the close geographic proximity of the two shale formations and the higher-value multiple revenue streams that can be tapped from the liquids-rich Utica will ensure that established operating companies will remain interested in the Marcellus.
"The Utica was almost a defensive play to justify iffy Marcellus business decisions," concluded Schmaus, explaining that sales of ethane, butane and propane from the former can support less profitable dry gas projects in the latter.
"The Marcellus and Utica should be inextricably linked for the long term. In terms of proximity, I think this will be kind of unique. The companies that are doing this are really in close proximity."
Generated by readers, the comments included herein do not reflect the views and opinions of Rigzone. All comments are subject to editorial review. Off-topic, inappropriate or insulting comments will be removed.