CO2 Oil Recovery in the UK?
by Jon Mainwaring
|
Rigzone Staff
|
Friday, November 16, 2012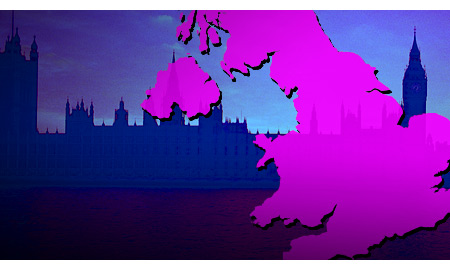 As oil has become increasingly difficult to find and harder to get to in recent years, attention has turned to developing ways to ensure the reservoirs that are found are exploited as fully as possible.
When it comes to boosting oil recovery from North Sea fields, no one currently beats Norway, especially Norwegian oil major Statoil, which announced in August its intention to improve the rate of recovery of oil from its field on the Norwegian Continental Shelf to 60 percent. But the UK is making an effort to catch up by using an enhanced oil recovery technology that has long been in use across the Atlantic.
Enhanced oil recovery using carbon dioxide (CO2-EOR) is a process that involves injected CO2 gas into oilfields deep beneath the seabed in order to force out additional volumes of oil.
"You can use the CO2 in two ways," Edinburgh University's Professor Stuart Haszeldine explained to Rigzone.
"Either inject it just to increase pressure in the field, where the temperature is too cool to do anything different. So you can just simply inject it as a fluid to increase the pressure and force more oil out. Or the more effective way is to inject it in fields that are at warmer temperatures and higher pressures, where the CO2 becomes miscible with the oil and they inter-dissolve and that then makes the oil less viscous. You then inject CO2 followed by a slug of water that pushes the less-viscous oil out together with the carbon dioxide, so you get greater production.
"Usually something between 5 and 15 percent of the original oil in place is a typical increased production value from a sandstone field. And then the challenge is that the producer produces that up to the rig offshore but then has to separate the carbon dioxide out from the oil so that involves installation of extra equipment on the platform. The oil gets piped back to the UK and the CO2 gets recycled down the hole back into the formations to go around the loop again."
While CO2-EOR technology has been used in North America for decades, it has not been used in the UK. This is because North America has had large accumulations of naturally-occurring CO2 that have been used for enhanced oil recovery, while there are no accumulations existing within the UK that are large enough to be used.
"Most of the CO2 which is used at the moment comes from natural accumulations of CO2 which are ultimately from volcanoes, so they are naturally trapped in structures below ground in the southern U.S. or in the Colorado plateau. The main exception is a project based around a power plant in North Dakota which gasifies lignite (brown coal) and strips off the CO2 from that and sends that CO2 for enhanced oil recovery into Saskatchewan, Canada through a pipeline," Haszeldine explained.
Instead, the UK – and Scotland in particular – is looking at coal-fired power plants as a source of CO2 for enhanced oil recovery. This is because while there remains an abundance of coal in the UK, the CO2 that is generated as a by-product of burning coal makes such power plants unattractive when it comes to the UK meeting its commitment to reduce emissions of carbon-containing gases.
Haszeldine heads the Centre for North Sea Enhanced Oil Recovery with CO2 (CENSEOR-CO2), which was set up in May of this year with funding from Scottish Enterprise, the Scottish government and 2Co Energy – a company active in the carbon capture and storage industry. The center is looking at ways of using CO2 to unlock three billion barrels of hard-to-reach oil from the North Sea.
A Scottish Enterprise-funded report into CO2-EOR estimates that the technology could boost the Scottish economy by some $17.9 billion (GBP 11.3 billion) and support more than 5,000 new jobs.
So far, the Edinburgh-based center has used experts from two of Scotland's leading universities – Edinburgh and Heriot-Watt – as well as the British Geological Survey. But according to Haszeldine, he expects the center will form the focus of a network of expertise in CO2-EOR across Scotland's universities and other organizations, including those who might be directly involved in either creating or exploiting CO2.
Don Valley Dilemma
The flagship carbon UK-based project that could provide a source of CO2 for enhanced oil recovery is the Don Valley carbon capture and storage (CCS) project.
The Don Valley project, in South Yorkshire, northern England, has been described as one of the most advanced full-chain CCS projects in Europe. The plan is for the proposed plant to generate 920 MW of base-load low-carbon electricity by the end of 2016, while up to five million tons of CO2 per year will be captured, compressed and transported via a 250-mile pipeline to the North Sea.
2Co Energy, the developer of Don Valley, has also been working with Talisman Energy on two of its Central North Sea oilfields, which are approaching the end of their life, to see if CO2-EOR can be employed there.
But despite leading the European Commission ranking for all European CCS projects, in late October of this year the Don Valley project suffered a blow when the UK Department of Energy and Climate Change chose not to select it among its shortlist of favored CCS projects.
Not only will the Don Valley project miss out on a share of up to $1.6 billion from a UK scheme to fund CCS technology, but the decision could affect where money that the European Union has set aside to help fund a CCS plant ends up. Some reports suggest the EU funding could go to a project in Poland.
According to Haszeldine, the UK government made its decision because it felt that Don Valley looked too complicated and too expensive, but he cautioned that it was a bad move on the government's part.
"I think that's very unwise because we know from studies of the hydrocarbon fields both on the UK side of the North Sea and on the Norwegian side of the North Sea that there's probably about three billion barrels of extra oil to be had from the UK side and two or three billion barrels from the Norwegian side, which will otherwise be very likely left in the ground," he said.
Meanwhile, the decision also represents a setback since Don Valley was "very explicit" about wanting to use its carbon dioxide for CO2-improved oil recovery.
"That's a company that's trying to build a power plant specifically to supply CO2 just as much as it's trying to supply electricity," added Haszeldine.
The four short-listed bids for the UK CCS funding include: a Drax 304 MW coal plant in North Yorkshire, England; Shell's and Scottish and Southern Electricity's 1.2 GW combined-cycle gas plant in Peterhead, Scotland; National Grid's and Petrofac's 570MW coal gasification project in Grangemouth, Scotland; and Progressive Energy's and GDF Suez's 330 MW coal gasification project in Teesside, England.
At least two of these projects are actively considering using CO2 to perform enhanced oil recovery, but not as a first step, according to Haszedine. They will try to store CO2 generated under the North Sea in saline aquifer formations for a few years to prove that that storage works before moving on to do using the CO2 for improved oil recovery.

"It's entirely not helpful for the Don Valley project to be knocked on the head, but that's not the end of the line because these two other projects may go forward and start to produce CO2 to be sent offshore," said Haszeldine.
"Oil companies will become interested when they've got CO2 effectively going past their platforms. Then it becomes a lot more real."
Haszeldine also argues that there are other ways to price the Don Valley project.
"As well as getting a government grant, these projects could be priced to work through the [UK's] Electricity Market Reform, which is going on within the electricity industry, which intends to give a high premium price to electricity generators who can produce low-carbon electricity, i.e. electricity where they've captured the CO2 from fossil fuels. So a project like Don Valley could, in principle, bid in for that premium higher price of electricity and try to fund itself that way as a CO2 strand to promote improved oil recovery for the benefit of the UK offshore industry."
However it works out, it seems that enhanced oil recovery using CO2 is heading the UK's way, but it may take several years before it is successfully employed in the North Sea.
Generated by readers, the comments included herein do not reflect the views and opinions of Rigzone. All comments are subject to editorial review. Off-topic, inappropriate or insulting comments will be removed.