Strategic Planning Plays Greater Role in HR Exec Duties
by Karen Boman
|
Rigzone Staff
|
Thursday, November 22, 2012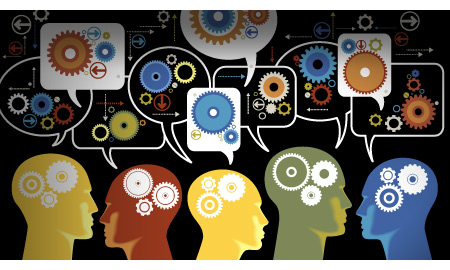 The role of the human resources (HR) executives in the oil and gas industry historically has been viewed as a necessary evil, mainly to enforce work policies or handle personnel and administrative paperwork.
However, that role has evolved over the past decade to the HR executive playing a role in corporate strategy in terms of hiring and retaining workers, said Jamie Ferguson, vice president for U.S. and Latin American operations at international executive search consultant firm Maxwell Drummond.
In the past, business planning had been focused on the bottom line or driven by technical assets, Ferguson told Rigzone in a recent interview. Now, HR executives are actively involved in planning business strategy, helping determine what human capital resources a company needs to move forward with a new project.
The shortage of worker talent in the oil and gas industry has changed the role of the HR executive, said Ferguson. Not only are HR executives getting involved in attracting and retaining talent, but determining how they can meet local content requirements of markets such as East Africa.
HR executives also developing strategies for training and development for local talent so that local workers can eventually take over that organization, Ferguson said.
"More and more we're seeing [exploration and production] companies entering emerging markets in Southeast Asia and West and East Africa where they can't just import talent due to local content requirements," said Ferguson.
HR executives are participating in strategic planning and helping determine whether a company has the capability to enter a new market.
To meet talent needs, HR executives are helping companies align with universities or implementing internal training plans to hire and train workers. They also are hiring older workers back or extending the tenure of older workers to share their knowledge with younger workers.
Instead of recruitment being handled by line managers, that job has now shifted to a team of HR individuals. While line managers still have a say in the hiring decision, the hiring team approach is part of oil and gas companies' efforts to focus on recruiting and retaining talent, said Ferguson, adding that line managers historically didn't have the time to build relationships with executive search firms.
Aligning with universities is viewed by HR executives as a critical part of forecasting for future business needs to determine where the hiring challenges lay.
HR executives are now viewed in a positive light and present to define corporate culture and support the company's strategy, said Ferguson. This definition includes designing long-term incentive programs to retain workers, particularly for roles that have higher costs for hiring and training employees.
Ten years ago, these types of programs were only implemented for the top 5 percent of the workforce, but HR leadership is understanding that people have choices in the competitive oil and gas job market.
The "golden handcuffs" are now being put into place for key individuals to ensure they'll stay with a company and be rewarded. Ferguson is seeing particular demand for reservoir engineers and geoscientists, particularly for their value from an exploration perspective.
Adam Berk, principal with Ernst & Young's human capital practice, noted that, over the past decade, the role of top HR executives in oil and gas has increasingly been filled by people that didn't grow up in the field but instead came from business units such as finance. In some cases, companies encourage executives or high-potential employees to work in HR on a rotational basis. This allows HR to further their understanding of the organization and provide more value to the organization.
Berk also noticed the role of the HR executive evolving in terms of day-to-day job duties, with the HR executive playing a more strategic role in:
terms of recruiting key talent
succession path planning
employer branding
engaging the company's workforce
While some may perceive the involvement of HR in hiring as slowing down the process, HR can add value for a number of reasons, Berk noted.
"The evaluation of talent is crucial in matching the candidates to the requirements of the business and the corporate culture," Berk commented.
When companies have decentralized operations and don't involve HR in the hiring process, there is a risk to the organization.
"One group might offer benefits that another group doesn't, and then the company will be on the hook for honoring those benefits if it doesn't have the appropriate template on the offering," Berk said.
While involving HR in hiring adds a layer to the process, ideally, it doesn't slowdown that process, Berk added.
HR also needs to be involved in the hiring process to protect against compliance related issues, said Clayton Gammill, principal with Ernst & Young's human capital practice. Business leaders may not understand the compliance complexities in recruiting. For example, a company advertising that it's looking to hire workers of a certain gender is gender discrimination. HR also needs to be involved to ensure workers being hired fit into the company. Sometimes, a department manager might be so focused on hiring for a targeted skill set that they "might not be thinking about the bigger picture," Gammill said.
Besides pay, flexible work schedules are sometimes used as an incentive to attract and retain workers. However, this approach doesn't necessarily work for some operations, said Berk. Instead, HR executives have to use different strategies, including the use of "softer" rewards, such as training, development and mentor programs.
Another change in role is that HR executives are measuring the engagement of their workforce as a metric to assess potential workforce risk such as unwanted turnover. Increasingly, companies are requesting some form of employee feedback as a method to monitor and continuously improve results, Berk said.
Employers are also changing how they recruit. Berk noted one example where an oil and gas company said it was starting to recruit workers at the freshman or sophomore levels in college. These students would work for the company during the summers in between semesters or terms; once the students have graduated, they would come on board. This approach is traditionally referred to as an internship model of hiring, but companies are taking it as an approach for hiring full-time employees.
Oil and gas companies also are using more social media tools such as Facebook, Twitter and LinkedIn to attract workers. LinkedIn is proving to be a major source for hiring senior level workers, who appear to be adapting well to using social media, Berk said.
HR Execs Working in Other Areas Builds Knowledge, Credibility
The 2011 Chief Human Resources Officer (CHRO) Survey by Cornell University's Center for Advanced Human Resource Studies found the majority of U.S. and European CHROs had worked in other disciplines outside of HR. The survey results also indicate that working outside of HR not only develops business knowledge but also builds a personal credibility among peers.
The CHRO Survey found that "talent" was the top priority on the CEO's agenda for human resources, and that talent issues were some of the biggest challenges CHROs face in their role, particularly among those in the United States.
Of the CHROs surveyed in the United States, top priorities ranged for all of the participants:
92 percent identified identifying talent
19 percent identified cost control
19 percent identified success planning
18 percent identified employee engagement
17 percent identified corporate culture
Ninety-two percent of CHROs in the United States surveyed named identifying talent as the top priority, with 19 percent identifying cost control as a top priority, and 19 percent identifying success planning as a priority. Eighteen percent reported that employee engagement was a priority, with 17 percent identifying corporate culture as a priority.
Talent was cited as the top priority on company CEO's agenda for HR. However, 58 percent of the CHROs surveyed said lack of talent in the HR function itself was the greatest obstacle to achieving the CEO's agenda for HR. Thirty-four percent of U.S. respondents cited HR resources - including staff and funding - as the second biggest obstacle to achieving the CEO's agenda for HR, and 25 percent cited organizational talent as third highest obstacle.
Only 36 percent of U.S. CHROs surveyed gained their position through internal promotion within the HR function, while 54 percent were hired from outside the firm. The study also found that CEOs and CFOs are internally promoted at much higher rates and hired from outside at much lower rates –almost exactly the opposite of those for CHROs.
"These results suggest that the HR functional talent challenge continues unabated. The function not only lacks the necessary talent to deliver on the CEO's agenda, but it appears to also not be developing that talent internally," according to the survey.
To succeed in their roles, U.S. CHROs reported using external networks to develop and learn from others; learning more about the business of which they are part of, and building internal networks.
The 2011 survey gathered information from 409 CHROs from U.S. Fortune 500 companies and 160 CHROs from some of Europe's largest companies.
Generated by readers, the comments included herein do not reflect the views and opinions of Rigzone. All comments are subject to editorial review. Off-topic, inappropriate or insulting comments will be removed.