Oil Independence Not Seen for United States
by Karen Boman
|
Rigzone Staff
|
Wednesday, November 14, 2012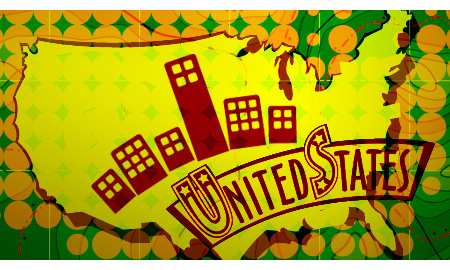 The United States is already self-sufficient in terms of natural gas supply, but will never be completely self-sufficient in oil supply, according to Deloitte's recent survey of oil and gas industry executives.
Seventy-five percent of the 250 executives surveyed said the United States was already self- sufficient in gas, or will be so in the next decade. However, 54 percent said the United States would never be fully self-sufficient in terms of oil, according to Deloitte's online survey conducted in October. Additionally, only 26 percent said oil independence was achievable in the next decade.
However, the survey results would likely have been different if all of North America was included in the question of oil self-sufficiency.
"Given North America's remarkable success with unconventional oil – both tight oil in places like North Dakota and oil sands in Canada – something closely resembling self-sufficiency is arguably within reach," said Peter Robertson, an independent senior advisor with Deloitte and former Chevron Corp. vice chairman.
Oil and gas industry officials maintained their optimistic outlook for oil and pessimistic outlook for natural gas. While 57 percent of the professionals surveyed thought oil would remain between $80 and $99/barrel in 2013, 86 percent believe natural gas prices will remain under $4/MMbtu next year. Forty-six percent of respondents thought gas prices would be between $3 and $3.99/MMBtu, while 36 percent expect prices between $2 to $2.99/MMBtu.
Nearly half the survey respondents thought that hydraulic fracturing regulations were just right or on the right track, while 39 percent thought that too much regulation existed. Sixty-three percent support disclosure of hydraulic fracturing fluids.
Seventy-eight percent of survey respondents believe the U.S. government will eventually approve the Keystone XL pipeline, with 42 percent expecting approval next year and 23 percent anticipating approval sometime after 2014.
Fifty-one percent of the survey respondents thought current recoverable shale resource estimates were on target. Twenty-three percent thought these resources were somewhat underestimated and 2 percent thought they were very underestimated.
"It seems clear that oil and gas professionals believe America has a veritable bounty of shale gas resources," said Roger Ihne, principal of Deloitte Consulting LLP. "In simple terms, over 95 percent think the current industry estimates are accurate or not far off."
While availability of shale exploration equipment and expertise as well as the structure of mineral ownership rights would make shale exploration outside the United States challenging, it's wrong to think that the United States will be the only country that can take advantage of its shale resources, said Branko Terzic, executive director of the Deloitte Center for Energy Solutions and Regulatory Policy Leader in Energy and Resources.
Baker Hughes Executive Chairman Chad Deaton noted that technological innovation allowed the U.S. oil and gas industry "to crack the unconventional nut". As a result, the United States oil and gas production has reversed the decline trend seen in previous decades, and the country has become an investment destination for international oil companies and national oil companies.
Deaton noted the impact that U.S. shale resources are having on the U.S. economy, citing an American Petroleum institute study that found 600,000 jobs in taxes were associated with shale activity. By 2035, 1.7 million jobs are expected to be associated with U.S. shale activity. The abundance of U.S. shale gas also is opening up opportunities for ethane, butane and propane in the petrochemical industry. Natural gas also is increasingly being used in transportation in the United States, with fuel switching for railroad cars already occurring.
North America will continue to drive global exploration and production activity west for the next few years, Deaton commented. However, other countries such as China, Saudi Arabia, Mexico and Argentina are beginning to step up shale exploration. Saudi Arabia is aggressively pursuing shale gas, and Mexico's Burgos Basin shale play is an extension of the Eagle Ford shale play in Texas. However, equipment and, in the case of China, water will be needed to access these shale resources.
With energy demand anticipated to grow through 2040 and easier-to-access energy resources being depleted, oil and gas companies are expanding exploration and production to emerging markets such as the eastern Mediterranean, East Africa, Iraq, the South Atlantic margin and the Arctic. The world's growing population will fuel energy demand growth through 2040, with 9 billion people expected to be living at that time.
However, energy demand growth will not just be fueled by numbers, but the better standard of living that people worldwide look to achieve, said William Colton, vice president of corporate strategic planning at ExxonMobil.
Seventy-two percent of the Deloitte survey respondents expect U.S. LNG export terminal to eventually receive government approval, with 36 percent expecting approvals sometime after 2014 and 22 percent expecting approvals in 2014. Fifty-one percent of survey respondents expect LNG exports to cause domestic gas prices to increase slightly, with 30 percent expecting gas prices to stay about the same. Sixty-seven percent see natural gas as a potential alternative to gasoline and diesel for transportation.
Fifty-nine percent expect more capital spending in 2013, while 53 percent anticipate more merger and acquisition activity next year. While the survey did not drill down into whether asset or corporation acquisitions were expected to rise, overall activity is expected to rise due to the substantial capital needed to develop shale gas resources, said Deloitte officials.
Sixty-five percent also anticipate a rise in Gulf of Mexico exploration and production activity next year, with less than 1 in 10 respondents expecting a decrease.
Forty-two percent of survey respondents expect to see stable refining sector profitability in 2013, with 37 percent seeing measured increase in 2013 refining sector profits. Forty-four percent have not seen much change in the U.S. refining industry structure, 34 percent thought the sector had changed for the better, and 22 percent thought it had changed for the worse.
The average age of survey respondents was 48.2 years, who had average years' experience in the industry of 19.8 and half of whom worked for upstream oil and gas companies. All had college degrees and earned more than $100,000 per year.
The results were released at the Deloitte Oil & Gas Conference in Houston Tuesday.
What do you think? Take our poll on the right!
Generated by readers, the comments included herein do not reflect the views and opinions of Rigzone. All comments are subject to editorial review. Off-topic, inappropriate or insulting comments will be removed.