Chevron Says Gorgon LNG Costs Remain Uncertain
by Dow Jones Newswires
|
Ross Kelly
|
Wednesday, November 14, 2012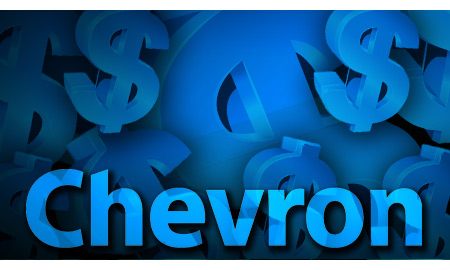 SYDNEY - Chevron Corp. said Wednesday the cost of completing the Gorgon liquefied-natural-gas, or LNG, project remains uncertain and it will wait a few more months before updating its current 43 billion Australian dollar (US $44.9 billion) price tag.
Chevron's comments came after the Australian Financial Review newspaper reported that the giant development faced a cost increase of more than A$20 billion to over A$60 billion due to the strength of the Australian dollar and construction delays.
"Uncertainty and opportunity still exist in some key assumptions--including logistics, productivity and weather--and we are evaluating these assumptions based on actual performance and will continue to do so over the next few months," a Chevron spokesman said.
Investors are anticipating a substantial increase after Chevron said in July it was reviewing the cost of Gorgon amid a 20% rise in the Australian dollar since construction began in 2009. Around half of the Gorgon project's costs are in local currency.
Analysts at Deutsche Bank reiterated in a client note Monday their long-held view the project will cost A$50 billion, or A$7 billion above Chevron's current A$43 billion estimate.
Citing unidentified sources which it said have knowledge of Chevron's current cost review, the Financial Review report said the U.S. company will announce a the A$20 billion increase by the end of the year.
Since the project was approved in September 2009, Chevron executives have subsequently spoken of challenges faced sourcing skilled labor amid a booming Australian mining and energy sector. The LNG processing plant for Gorgon is being built on the nature reserve of Barrow Island offshore Western Australia under strict environmental management conditions in an area prone to cyclone activity in summer.
A large cost increase could cast a cloud over expansion plans for Gorgon, which also counts Exxon Mobil Corp. and Royal Dutch Shell PLC as major investors and is slated to produce up to 15.6 million metric tons of LNG a year from three production units in its foundation stage.
Chevron wants to start early design work on a fourth LNG processing unit by the end of the year.
Concerns about cost pressures at Gorgon intensified Monday when Exxon said the cost of building a LNG facility in neighboring Papua New Guinea had blown out by A$3.3 billion to US$19 billion amid exchange-rate movements, local landowner disputes and torrential rain.
Two Australian LNG projects involving BG Group PLC and Santos Ltd. have also announced substantial budget overruns this year.
Generated by readers, the comments included herein do not reflect the views and opinions of Rigzone. All comments are subject to editorial review. Off-topic, inappropriate or insulting comments will be removed.
RELATED COMPANIES