Polish Shale Lobby Says Proposed Law May Hamper Development
by Dow Jones Newswires
|
Marynia Kruk
|
Tuesday, November 13, 2012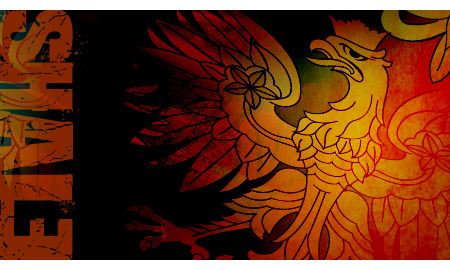 WARSAW - Poland's proposed hydrocarbon law, aimed at taxing and regulating Poland's embryonic shale gas industry, may hamper commercial production of natural gas instead of speeding it up, a Poland-based lobby for the sector said Tuesday.
Instead, the lobby group would like the government to hold off on imposing new taxes until more information emerges on the geology of Polish shale rocks.
"Investors are under the impression that someone is trying to reach deeply into their empty pockets, when it is not even certain there will be anything there to take," Marcin Zieba, general manager at the Polish Exploration and Production Industry Organization, or OPPPW, said in a statement.
Poland hopes to replicate the shale gas boom of the United States to free itself from dependence on gas imports from Russia and slash its trade deficit, but progress has been frustratingly slow for shale gas-focused companies learning to navigate a bureaucracy that hasn't shaken off the cumbersome legacy of its communist past.
The tax burden on companies from the proposed law, announced in mid-October, will exceed the 40% level forecast by the government, the organization said. The law proposes license holders pay a 25% cash flow tax, in addition to corporate income tax and real estate taxes, plus a new 5% royalty on produced gas and 10% on produced oil, as well as a quadrupling of extraction fees, OPPPW said.
The fiscal regime is a front-end-loaded system and doesn't take into account the low margin and capital intensive nature of unconventional and offshore projects, it added.
OPPPW isn't in favor of an additional fiscal burden for unconventional developments until commercial flow rates of the reservoirs are confirmed and there is a better understanding of field economics.
The organization also doesn't like the government's plan to create a state-controlled company, called NOKE, which would take small equity stakes in each concession, while also acting as a regulator for the industry.
State participation could slow decision-making, especially since these projects tend to be highly capital intensive and technologically complicated, while reducing equity available for other investors to share risk, OPPPW said.
The government's proposed law also introduces a new hurdle to acquiring new licenses and buying licenses on the secondary market, to prevent companies with no shale gas experience or no intention to do actual exploration from blocking acreage.
Those who want to invest in a license will now have to be pre-qualified by the government, something OPPPW said could discriminate smaller and new investors and reduce investment opportunities and flexibility, due to the lack of clear criteria for the process.
Generated by readers, the comments included herein do not reflect the views and opinions of Rigzone. All comments are subject to editorial review. Off-topic, inappropriate or insulting comments will be removed.