M&A Deal Value Surges but Deal Volume Falls
by Karen Boman
|
Rigzone Staff
|
Tuesday, November 13, 2012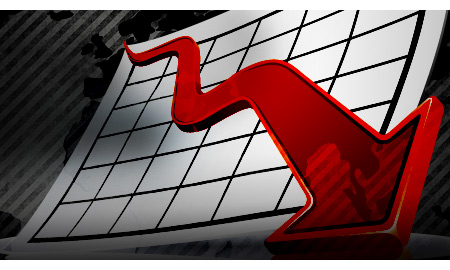 Houston-PLS and international partner Derrick Petroleum Services reported a surge in merger & acquisition (M&A) activity deal value in the third quarter. Global deal value reached $49.8 billion, representing 118 separate transactions with deal values disclosed, compared with 154 deals valued at $27.8 billion in the second quarter of 2012 and 191 deals valued at $46.9 billion in the third quarter of last year.
Deal value was higher in the third quarter, but the number of deals slowed by another 23 percent in the third quarter on top of a 20 percent decline in the second quarter. Excluding CNOOC's $17.9 billion offer for Canadian oil and gas firm Nexen, global deal values total $31.9 billion, in line with the quarterly values seen in the first half of this year, PLS reported.
"While some larger mega-deals are getting done, smaller deals have slowed and the overall global market has not been this inactive since Q1 2009 – the quarter following the U.S. financial crash in late 2008 – when only 92 deals were reported," PLS said in a statement.
North America led the world in terms of oil and gas transactions with total deal volume of $39.1 billion including the $17.9 billion Nexen-CNOOC deal or approximately 80 percent of transactions by dollar volume compared with a 70 percent share in this year's second quarter.
Companies seeking M&A deals showed a strong preference for U.S., asset-oriented deals targeting specific criteria. The United States accounted for 56 deals or 47 percent of deal count and 39 percent of deal value.
This deal activity level was down 19 percent from 69 transactions done during the second quarter, but deal value rose 76 percent to $19.4 billion from $11 billion in the second quarter. However, PLS believes the overall market is slow as evidenced by the number of deals done and not done, including a surplus of acreage packages on the market, largely driven by new and developing plays like the southern Delaware Basin, the Mississippi Lime, and the Tuscaloosa Marine Shale.
"There is also a measurable difference between seller and buyer expectations," PLS noted. "Buyers are hesitant to pay top dollar for plays not yet fully de-risked. Sellers' expectations are often impacted by high acreage prices paid within a play and may not fully recognize the delineation of acreage values within any given play."
This year's third quarter also marked the first in recent history where no meaningful corporate buys took place in the United States, PLS reported.
Canadian M&A activity included 31 deals or 26 percent of the North American deal count and 40 percent of deal value, slightly beating the U.S. share and leading the world.
Interest among Chinese and Asian national oil companies in acquiring assets worldwide continued to grow consistently in the quarter. This set of buyers combined has grown from one percent of the global marketplace in 2007 to a 28 percent share in the first three quarters of this year, PLS reported.
The U.S. Gulf led all U.S. regions in terms of U.S. asset dealmaking, followed by continued robust activity in the Bakken and Permian Basin. Plains Exploration & Production's $6.1 billion acquisition of deepwater Gulf properties from BP and Shell was the most transformational deal of the quarter, said PLS President Ronyld Wise.
"This deal propels Plains' cash flow over 100 percent next year and increases its production by over 40 percent," Wise noted.
Other buyers also focused on asset deals include Shell, Chevron and EnerVest picking up oil-oriented packages from Chesapeake in the Permian. In the Bakken, QEP Resources strengthened its position with a $1.4 billion buy and ExxonMobil bought all of Denbury's Bakken assets for $2 billion.
"As the Bakken goes into full development mode, we expect larger players to continue to consolidate positions," PLS said.
Interest among oil and gas companies in deals involving oil assets remains strong. But a contrarian appetite is developing for North American gas by private equity-backed firms, long-term players and value investors hungry for acquisitions, PLS noted.
"However, we feel that this market may not materialize significantly until natural gas prices cross the $4.00 mark and sellers can meet their expectations," PLS commented.
Generated by readers, the comments included herein do not reflect the views and opinions of Rigzone. All comments are subject to editorial review. Off-topic, inappropriate or insulting comments will be removed.