OPEC: Shale Gas has 'Large Potential'
by Jon Mainwaring
|
Rigzone Staff
|
Friday, November 09, 2012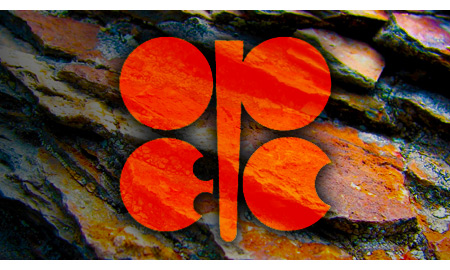 The Organization of Petroleum Exporting Countries has conceded that shale gas has "large potential" in its latest report on the outlook for the global oil industry.
According to the Vienna, Austria-headquartered organization's World Oil Outlook 2012 report, published Thursday, the main use of shale gas in the foreseeable future will be to replace coal in electricity generation, and as a feedstock in the petrochemicals sector.
But OPEC also pointed out that shale gas development is in its infancy and there are considerable uncertainties about the size of the resources, the economics of its development and the potential contribution to future supply.
Noting that, so far, shale gas production is coming primarily from North America, with total shale gas production in the United States jumping from 15 billion cubic feet per day in 2010 to 25 billion cubic feet per day in 2012, OPEC's report said that "replicating the success of U.S. shale gas development internationally requires addressing many key challenges including water shortages, a lack of infrastructure, higher population densities, a shortage of skilled labor and the NIMBY effect".
Separately, it was reported by Dow Jones Friday that CNOOC Chairman Wang Yilin said that China should not overdo shale gas development.
"China should strengthen research of shale gas exploration, but it shouldn't do it on too large a scale," Yilin was reported as saying this week at the Communist Party Congress.
He added that China's complex geology would make it harder to develop shale gas when compared with the United States, which has experienced a shale-gas boom over the past decade.
The World Oil Outlook report also revealed that OPEC expects primary energy demand over the period 2010 to 2035 to increase by 54 percent. Fossil fuels, which currently account for 87 percent of this, will still make up 82 percent of the global total by 2035 and oil will remain the energy type with the largest share, contributing around 100 million barrels of oil equivalent per day.
However, towards the end of the projection period coal use will reach similar levels as that of oil with oil's share having fallen from 35 percent to 27 percent. Meanwhile, natural gas use will rise at faster rates than coal or oil, both in percentage terms and quantities, with its share rising from 23 percent to 26 percent.
Generated by readers, the comments included herein do not reflect the views and opinions of Rigzone. All comments are subject to editorial review. Off-topic, inappropriate or insulting comments will be removed.
RELATED COMPANIES