SapuraClough Contains Outbreak at Gorgon, Adds Health Support
by Quintella Koh
|
Rigzone Staff
|
Friday, November 09, 2012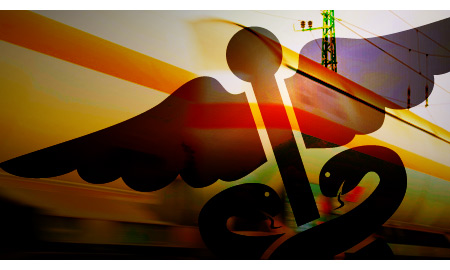 SapuraClough Offshore, a fully owned subsidiary of SapuraKencana Petroleum, confirmed Friday through a telephone interview with Rigzone that it has successfully contained a health issue, gastroenteritis symptoms, which broke onboard the vessel – the Java Constructor general purpose construction support barge – working on the Gorgon liquefied natural gas (LNG) project.
SapuraClough's CEO Guido Bressani said that while a number of people onboard the Java Constructor had been affected, the number of cases had "declined considerably in the past few days, indicating that the company had broken the back of the outbreak."
"We have been treating this issue seriously and have deployed additional health resources to the vessel to help manage the situation," Bressani said.
"In addition to the onboard medics and the hygiene and sanitary practices already implemented in accordance with Australian health guidelines, we have deployed health resources including an occupational hygienist on the vessel to investigate the situation and provide ongoing consultation with onshore medical doctors," Bressani added.
Bressani also refuted claims about crew being asked to work despite them having reported that they were unwell.
"Affected personnel have been taken off duty and appropriate measures are being taken to manage their wellbeing," Bressani said.
Bressani affirmed SapuraClough's commitment to health and safety for the people onboard the Java Constructor barge, saying that the company "will not stop it vigilance."
SapuraClough is using two vessels on its project; which sees the 56-mile DomGas being connected the Gorgon LNG development on the offshore Barrow Island to the onshore Dampier-Bunbury gas pipeline. The operations are carried out using the Geocean Kalinda, while the Java Constructor is being used as the project's living quarters.
Gorgon LNG's first phase is around 45 percent completed; the project has an initial annual output capacity of 15.6 million metric tonnes of LNG.
Chevron is the largest shareholder in Gorgon with a 47 percent interest and acts as operator, while Exxon and Royal Dutch Shell PLC own 25 percent stakes each. Three Japanese companies that will import much of Chevron's share of LNG from Gorgon own the remaining interest.
Generated by readers, the comments included herein do not reflect the views and opinions of Rigzone. All comments are subject to editorial review. Off-topic, inappropriate or insulting comments will be removed.