Japan Shops for Alternative LNG Sources amid Burgeoning Demand
by Quintella Koh
|
Rigzone Staff
|
Thursday, November 08, 2012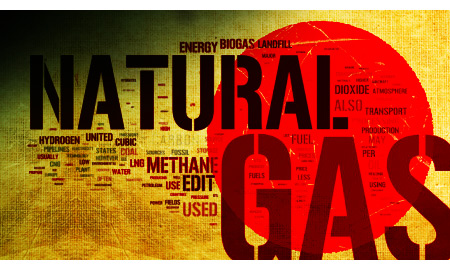 Japan's thirst for liquefied natural gas (LNG) is set to increase, following the country's announced plans to phase out nuclear power by 2040.

Viewed largely as an apparent bow to public pressure in the wake of last year's Fukushima disaster, the worst atomic accident to occur in a generation, the Japanese government announced in September this year that Tokyo will strive to cut its use of nuclear energy to zero.

This means that Japan will have to permanently shut down a string of nuclear reactors that once provided the country with around one-third of its energy. A research paper published July 3 by the Institute of Energy Economics Japan (IEEJ) reveals that out of the 50 nuclear power stations in the country that ceased operations this year, only the Ohi Nuclear Power Station Units 3 and 4 of Kansai Electric Power Company will be restarted.

According to a published article in the Reuters Energy Review released in September, the two nuclear power stations operated by Kansai Electric were given special approvals for restart as the power shortage problem is especially acute in Osaka.

"Kansai Electric had relied on nuclear power for 40 percent of its electricity generation, the highest of any power company. The consequence of a blackout due to a power shortage would be fatal for Osaka," the review stated.
An Overview of Japan's LNG Import Structure
Japan is the largest importer of LNG in Asia, with the country's total import volume at 83 million tonnes last year, according to an address made by Tokyo Gas' Deputy General Manager for LNG Contracts, Yasushi Sakakibara, at an October gas summit held in Singapore.

Before the Japanese government unveiled its revised energy policy this year, industry watchers were expecting Japan's long-term LNG import volume to remain consistent, or even see a slight decline due to the expiration of existing supply contracts.

However, Japan's LNG import landscape changed dramatically after it became apparent that Tokyo will favor natural gas-fired thermal power generation as an alternative to using a nuclear power, Sakakibara said. The Japanese government has also set a mandate for Japanese power plant operators to boost their usage of renewables – energy that comes from natural sources – in the longer term.

"Although new energy policies in Japan have not been finalized, it is clear that Japan's nuclear capacity will decrease," Sakakibara said.

Meanwhile Japanese power plant operators have come together to examine their options moving ahead into 2013. The invariable consensus among Japanese power plant operators is that using natural gas for power generation in the medium term is a viable alternative given the fact that the fuel appears to meet both political and economic requirements of efficiency, cleanliness and cost.
In Tokyo Gas' annual report released this year, the company described why it sees natural gas as the fuel that will become the most important ingredient among the fuel mix when it comes to power generation.
"Natural gas releases relatively small quantities of carbon dioxide during combustion. After being processed to the point that it can be used to generate energy through combustion, natural gas contains almost no nitrogen. It is also exceptionally easy to control this fuel. In addition, when as liquefied natural gas contains almost no sulfur or other impurities, it means that no sulfur oxide is emitted, thus making this fuel a source of energy with incredibly low environment impact," according to Tokyo Gas' 2012 annual report.

"As natural gas is effective fuel for power generation and it is relatively cheap compared to petroleum, it is safe to assume that Japanese power plant operators will look to increase natural gas in their fuel mix," Sakakibara said, lending further support to Tokyo Gas' rationale of why natural gas is seen as the long-term future solution to Japan's energy needs.
Power Plant Operators Look to Diversify LNG Supply
As Japan's contracted volume of LNG in 2010 allowed the country to meet almost all of its gas supply needs, it only looked to the spot LNG market for small volumes. The traditional suppliers of LNG contract volumes into Japan include the likes of Qatar, the United Arab Emirates, Malaysia, Indonesia and Brunei.

The environment however changed last year after the Fukushima atomic accident, when gas demand in the power sector surged to make up for lost nuclear generation. Hence in 2011, Japanese power plant operators had found themselves caught in a difficult situation of having to maintain an acceptable level of electricity supply against trying to manage LNG import costs in a supply shortage crisis.

Tokyo Gas noted in a rather candid manner in its 2012 annual report that "Japan, having only limited sources of procurement, has therefore been compelled to procure resources at relatively high international rates."

After surging demand caught them by surprise last year, Japanese power plant operators have since started to look at several alternative regions – most notably at countries with upcoming LNG projects between the 2013 to 2020 time frame – to bolster their LNG stockpiles.
Japan Turns Focus to Australia
From the start of this year, it has become clear to industry watchers that Japanese power plant operators, and the Japanese LNG industry as a whole, are shifting its focus onto Australia - the emerging powerhouse of LNG production.

With seven world-scale LNG projects that have already reached their final investment decision stage, Australia has been acknowledged as a country poised to overtake Qatar as the largest LNG exporter by 2020. Four of the country's new projects draw from gas fields in Western Australia: Gorgon, Prelude, Wheatstone and Ichthys. The other three are in Queensland: Queensland Curtis LNG (QCLNG), Gladstone LNG (GLNG) and Australia Pacific LNG (APLNG). By historical records, Australia is the only country to-date that has undertaken this many LNG projects at the same time.

This year saw several high profile agreements inked; significant because these transactions are setting the stage for Japan and Australia's relationship in the LNG sphere for the years to come.

The most closely watched transaction this year is the move by Mitsui & Co. and Mitsubishi Corp. (MIMI) to purchase a large stake in the Woodside-operated Browse development. Woodside confirmed Sep. 18 that it sold Japan Australia LNG (MIMI Browse) a 16-percent interest in the East Browse joint venture and an 8-percent stake in the West Browse joint venture as "all conditions precedent have been satisfied". The sale – worth $2 billion – allowed MIMI to enter a sale and purchase agreement for around 1.5 million tonnes of LNG per year from the Browse development project subject to the completion of the equity offer.

MIMI's deal with Woodside follows closely from a string of deals that Chevron Corporation had secured with Japan earlier in the year.

Chevron disclosed June 18 that it agreed to sell 10 percent of its participating interest in the Wheatstone field licenses and 8 percent participating interest of its Wheatstone natural gas processing facilities to Pan Pacific Energy K.K. On the same day, Chevron revealed that Japan's Tokyo Electric Power Company (Tepco), one of the stakeholders in Japan's Pan Pacific Energy K.K., has agreed to purchase an additional .4 million tonnes per annum (mtpa) of LNG from the Wheatstone Project for up to 20 years. This new agreement brings Tepco's total LNG offtake to 4.2 mtpa.

In the first half of this year, Chevron also signed an agreement with Japan's Tohoku Electric Company. The deal, signed May 14, stated that Chevron, together with Apache Energy and Kuwait Foreign Petroleum Exploration Company, is expected to deliver up to one mtpa of LNG to Tohoku for up to 20 years.

However, Japanese power plant operators are not only interested in these large-scale deals. Many power plant operators are also interested in small and medium-scale LNG projects, in particular those that involve unconventional gas streams, Sakakibara said.
"Tokyo Gas is at present examining the possibility of participating in small and medium-scale LNG projects, as well as floating and other projects that employ new concepts," Sakakibara said.
He was referring to Tokyo Gas' interests in Australian projects involving unconventional gas resources such as shale and tight gas, as well as coal bed methane.
"[Supply] diversification of LNG is key; it is top of our agenda now," Sakakibara said as he concluded the address, aptly summing up Japan's focus in the LNG market in the years to come.
Generated by readers, the comments included herein do not reflect the views and opinions of Rigzone. All comments are subject to editorial review. Off-topic, inappropriate or insulting comments will be removed.