Indisposed Offshore Workers at Gorgon Told to 'Keep Working'
by Quintella Koh
|
Rigzone Staff
|
Thursday, November 08, 2012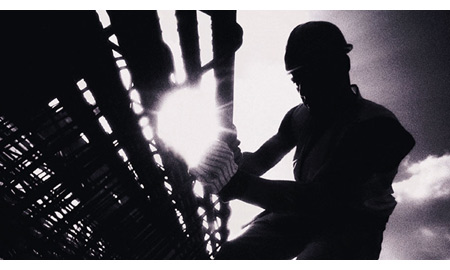 The Australian Manufacturers Workers' Union (AMWU) has called for two vessels – the Java Constructor general purpose construction support barge and the Geocean Kalinda pipelay barge – working on the Gorgon liquefied natural gas (LNG) project to be quarantined and the crew on-board those vessels to be demobilized after a large number fell ill.
Several representatives from the AMWU confirmed with Rigzone Thursday that there are more than 150 crew members currently on the two barges; of which around 50 members – including the caterers and the medic – are ill.
"It is our understanding that people have been asked to work while they are ill, and that operations on the two barges are continuing with no medic on standby," AMWU West Australian Secretary Steve McCartney told Rigzone Thursday.
McCartney added that it is "disgraceful" that the companies involved have reached such a state and that the companies "have been negligent in their duty of care."
"We want our members who are ill to be demobilized from the vessels, and we want the processes of the two vessels to be thoroughly inspected," McCartney said.
McCartney is at present in discussions with the National Offshore Petroleum Safety & Environment Management Authority as well as SapuraClough and Sea Trucks Australia; the two companies which own the vessels and are helming the pipelay project under a joint venture.
The vessels are installing the 56-mile DomGas pipeline which will connect the Gorgon LNG development on the offshore Barrow Island to the onshore Dampier-Bunbury gas pipeline. The operations are carried out using the Geocean Kalinda, while the Java Constructor is being used as the project's living quarters.
Gorgon LNG's first phase is around 45 percent completed; the project has an initial annual output capacity of 15.6 million metric tonnes of LNG.
Chevron is the largest shareholder in Gorgon with a 47 percent interest and acts as operator, while Exxon and Royal Dutch Shell PLC own 25 percent stakes each. Three Japanese companies that will import much of Chevron's share of LNG from Gorgon own the remaining interest.
Generated by readers, the comments included herein do not reflect the views and opinions of Rigzone. All comments are subject to editorial review. Off-topic, inappropriate or insulting comments will be removed.