Optimism Declines on Global Economic Outlook
by Karen Boman
|
Rigzone Staff
|
Thursday, November 08, 2012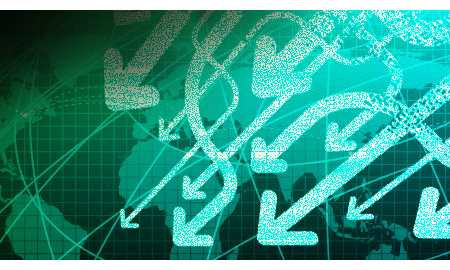 Optimism over the global economy's future has declined among oil and gas companies, according to the results of Ernst & Young's (E&Y) Seventh Global Capital Confidence Barometer. However, the oil and gas industry's outlook on the global economy is less pessimistic compared to the broader population surveyed.
The barometer, which is released every April and October, is used to gauge corporate confidence in the economic outlook of senior executives. E&Y surveyed 1,500 senior executives in over 40 countries, including the 178 oil and gas executives.
Twenty-seven percent of 178 oil and gas executives surveyed in August and September for E&Y's survey said they feel the global economy is improving, down from 55 percent in April 2012.
While the situation has stabilized in some markets, 61 percent of oil and gas respondents see the global downturn lasting at least another year. Forty-six percent of oil and gas respondents anticipate the global economic downturn to last more than two years. Countries with the most negative outlook are those most affected by the Eurozone crisis and slowing growth in China.
The economic challenges have prompted oil and gas respondents to switch slightly from recruitment to retention, with the percentage planning to create jobs declining from 43 percent in April to 34 percent in October. The number of respondents planning to keep their current workforce size rose significantly from 48 percent to 59 percent.
"The current uncertainty seems to be driving companies to increase their focus on preserving what they have, whether this is their skilled workforce or their capital," Brogan commented.
While the number of companies that were planning to reduce staff size declined, the number of companies that were planning to significantly expand their staff also declined as companies wait for the smoke to clear on the global economic outlook, E&Y Senior Strategic Analyst Foster Mellen told Rigzone.
While credit is broadly available, particularly for large cap enterprises, global respondents cite a modest decline in credit availability. Many banks are on stronger footing and are better capitalized, but many have tightened lending standards, particularly for small to medium enterprise borrowers.
Oil and gas survey respondents again were more optimistic on credit conditions compared with the broader group of global respondents, with 77 percent viewing credit availability as stable or improving, E&Y noted.
Over the past few years, many oil and gas companies have taken advantage of improved credit conditions and a favorable rate environment to strategically use additional leverage and reduce their cost of capital, E&Y said. However, 79 percent of oil and gas respondents now expect their debt-to-capital ratio to decrease or remain constant over the next 12 months, compared with 71 percent of oil and gas respondents surveyed in April.
"Oil and gas companies, as well as companies in general, are clearly choosing to retire debt and deploy capital more cautiously," E&Y said.
The survey also found that 49 percent of respondents are focused on growth, compared with 27 percent mainly focused on cost reduction and operational efficiency and 22 percent focused on maintaining stability. However, the percentage of oil and gas executives citing growth as a top priority is the lowest seen since E&Y initiated the barometer surveys, and the growth-focus numbers are substantially below the levels reported back in October 2010 and April 2011.
Oil and gas execs said they hoped to deliver growth through better execution in existing markets, not pursuing ambitious, transformation deals. They also seek growth by changing the current mix of products and services, identifying new sales channels, and developing new products and markets through the exploitation of technology, E&Y said in a statement.
Thirty-eight percent plan to deploy excess cash toward organic growth. Half of the survey respondents cited returning cash to shareholders and creditors as a priority. Twenty-five percent also see paying down debt as a primary focus for excess cash over the next year – up from 15 percent in the April 2012 survey.
Only 36 percent of oil and gas respondents were positive on expectations for corporate earnings last month compared with 52 percent in April of this year.
Generated by readers, the comments included herein do not reflect the views and opinions of Rigzone. All comments are subject to editorial review. Off-topic, inappropriate or insulting comments will be removed.
MORE FROM THIS AUTHOR
Karen Boman
Senior Editor | Rigzone