Global Reactions to Obama Re-Election
|
Quintella Koh & Jon Mainwaring
|
Wednesday, November 07, 2012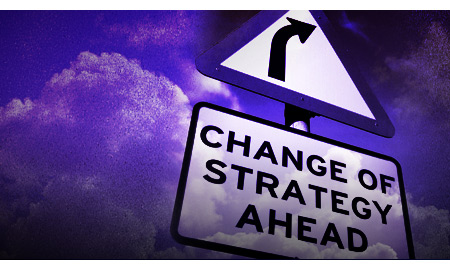 Much like the United States, reactions were mixed globally as President Obama was re-elected for a second term.
Europeans Remain Wary of Policies
The London-based Reuters news agency pointed out that energy companies will likely see more regulation in President Obama's second term, with less access to Federal lands and water even as the administration promotes energy independence. Although during his re-election campaign the President pledged to cut oil imports by half by 2020, Reuters noted that he also said he would roll back subsidies for oil companies and reduce the nation's reliance on oil by mandating production of more fuel-efficient vehicles.
The London Evening Standard newspaper alluded to the difficulties President Obama will continue to have working with a Republican-dominated House of Representatives but added: "Mr. Obama is now free from the constraints that come from having to seek re-election again. He can get to grips with the crucial issues – the economy and unemployment."
French financial newspaper Les Echos also picked up on Obama's failure to find a way to deal with the Republicans.
"The great failure of President Barack Obama has been in overcoming the paralysis that has settled in after the loss of the Democratic majority in the House of Representatives in 2010," it said.
Spain's El Pais newspaper commented that President Obama's second term will be "full of pitfalls" and that he would be presiding over a country that is "sharply polarized."
Asia Cheers Re-Election
Asian leaders reacted positively to the re-election of President Barak Obama Wednesday, amid notable relief in various countries that the United States would not be adopting a more confrontational approach towards China.
The Straits Times, Singapore's daily, said in an article Wednesday that many Asian countries appear to favor a re-election of President Obama as presidential candidate Mitt Romney's proposed foreign policies were far more aggressive, taking a harder line of China economically and militarily.
From Beijing, President Hu Jintao congratulated President Obama on his re-election, noting "positive progress" in Sino-U.S. relations over the past four years.
"China will look to the future and make continuous efforts for fresh and greater progress in the building of China-U.S. cooperative partnership," the country's Ministry of Foreign Affairs said in a published statement on its website.
Streaming in from Northeast Asia, the sense of approval was clearly conveyed in congratulatory statements from the Japanese Prime Minister Yoshihiko Noda and South Korean President Lee Myung-bak.
Noda told reporters Wednesday that he has "sent a message congratulating [President Obama] on his re-election and expressed his wishes on Tokyo's desire to continue cooperating with the U.S."
Lee meanwhile said that he is "very pleased that the American people chose President Obama," and added that he is sure that the South Korea-U.S. alliance will continue to develop in the future."
In Southeast Asia, leaders expressed open optimism towards President Obama's re-election.
Malaysia's Prime Minister Datuk Seri Tun Razak said in a statement Wednesday that "in winning this historical election, the President has a unique opportunity to realize his vision for the U.S."
Singapore's Prime Minister Lee Hsien Loong offered his congratulations and wrote on his Facebook page that he "looks forward to continue working with President Obama and his administration to strengthen relations between the U.S. and Singapore."
In a published statement Tuesday, Lee said President Obama's re-election will ensure that there is "some continuity" in the United States' renewed interest in Asia.
Thailand's Prime Minster Yingluck Shinawatra – who will be one of the first foreign leaders that President Obama will meet after his re-election – sent her congratulations, stating that she was "not surprised" by his re-election.
President Obama will most likely visit Thailand first in his second term during a Southeast Asian sweep, which will also include Myanmar. The visit will take place prior to the Nov. 20 East Asia Summit with The Association of Southeast Asian Nations (ASEAN) leaders in Cambodia.
Click here to read about post-election reactions from the United States