Musings: Shale Gas Being Attacked On Safety And Emissions
by G. Allen Brooks
|
PPHB LP
|
Tuesday, November 06, 2012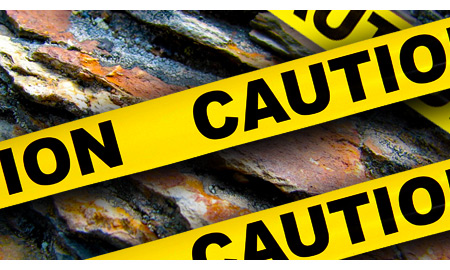 This opinion piece presents the opinions of the author.
It does not necessarily reflect the views of Rigzone.
The American shale revolution, which has turned conventional U.S. energy strategy on its head, has recently come under attack on two fronts and from two studies. On one hand, the entire technological foundation of hydraulic fracturing of oil and gas bearing shale formations has been attacked by a study prepared by the federal government's General Accounting Office (GAO). The other study, prepared by the Tyndall Manchester Center for Climate Change Research in the UK, challenges the view that just because the United States has increased its use of natural gas in place of coal in generating electricity, global carbon emissions have not been reduced. In fact, these emissions may be greater.
In the case of the GAO study, which appears to be based on a review of a number of recent studies dealing with air and water quality due to the increased use of hydraulic fracturing over the past several years, they essentially found few problems. Rather, the GAO weighed in with a view that there is no conclusive evidence of fracturing's inherent safety. The conclusion seems to be a case of being unable to disprove a negative conclusion. With respect to air quality, the GAO study had the following to say.
"According to a number of studies and publications we reviewed, shale oil and gas development pose risk to air quality. These risks are generally the result of engine exhaust from increased truck traffic, emissions from diesel-powered pumps used to power equipment, intentional flaring or venting of gas for operational reasons, and unintentional emissions of pollutants from faulty equipment or impoundments." It appears the GAO can't point to a definitive study documenting these risks. And then the GAO points to state regulators from Pennsylvania who say that the fracturing process does little of consequence to hurt human health.
With respect to water contamination, the GAO references a 2012 University of Texas study on drilling that discusses the potential impact on watersheds susceptible to temperature changes due to reduced water flows after withdrawal of water for fracturing. They also cite three studies from 2011 – the Center for Rural Pennsylvania that found "no statistically significant increases in pollutants" and the Ground Water Protection Council that also found no incidents of groundwater contamination caused by fracturing. The GAO also pointed to a Duke University study of the Marcellus and Utica shale formations that found methane in watersheds regardless of whether fracturing had occurred. Again, no real evidence tying fracturing to groundwater pollution.
The GAO wrote, "Regulatory officials we met with from eight states – Arkansas, Colorado, Louisiana, North Dakota, Ohio, Oklahoma, Pennsylvania and Texas – told us that, based on state investigations, the hydraulic fracturing process has not been identified as a cause of groundwater contamination within their states." But the GAO then cautioned that there was insufficient evidence to definitively make that call. Really? The GAO suggests there needs to be greater monitoring and transparency of the chemicals injected downhole. To us, this report is another step toward building the case for federal regulation of fracturing.
Turning to the Tyndall Center report, the case is made that while U.S. carbon emissions have fallen by 8.6% since 2005 due to the increased use of shale gas in generating electricity and the corresponding reduction in the use of coal, the fact that U.S. coal exports rose during this period, global carbon emissions have gone up. According to the researchers (and this is their second such report) unless either coal exports are stopped, i.e., the coal is left in the ground, total carbon emissions will be greater with the development and increased use of shale gas.
Since the Tyndall Manchester study was done in England, which is burning more coal due to the decline in its onshore and North Sea gas resources and the fact that imported coal is cheaper than imported liquefied natural gas (LNG), there is a clear bias against coal. But to blame the development of the U.S. gas shale deposits for an increase in global carbon emissions since more coal is being exported from the U.S. is difficult to understand. Where exactly do they think all their additional power will come from- the Tooth Fairy?
Generated by readers, the comments included herein do not reflect the views and opinions of Rigzone. All comments are subject to editorial review. Off-topic, inappropriate or insulting comments will be removed.
MORE FROM THIS AUTHOR
G. Allen Brooks
Managing Director, PPHB LP