Indonesian Government to Boost Oil Production by 2014
by Quintella Koh
|
Rigzone Staff
|
Tuesday, November 06, 2012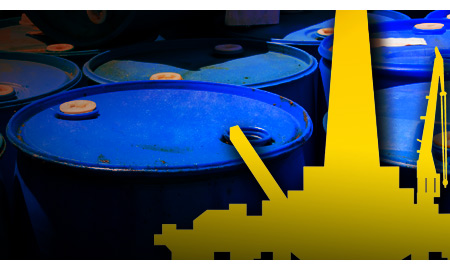 The Indonesian government is aiming to boost the country's oil production volume to one million barrels of oil per day (bopd) by 2014 through the implementation of enhanced oil recovery (EOR) technology, and the country's targeted output is expected to be maintained until 2025.
This figure was publicly acknowledged by state-backed energy firm Pertamina in a private press conference (attended by Rigzone) held in Singapore Oct 29.
EOR is a technology that boosts the quantity of oil that can be extracted from an oil field after the primary and secondary production stage.
"Indonesia currently has 416 major oil fields but EOR technology has only be used in around 40 percent of the total," Indonesia's Energy and Mineral Resources Ministry's Oil and Gas Director General Evita Herawati Legowo was quoted as saying by The Jakarta Globe.
The Jakarta Globe added that as of now, only two major oil and gas companies, U.S.-based Chevron Pacific Indonesia and France's Total, as well as state-owned energy firm Pertamina in some of its oil fields, have implemented EOR successfully.
Indonesia has been a net importer of oil since 2004, and the steady decline of the country's oil production that has occurred since 2000 is expected to continue as its fields mature, a report by McKinsey Global Institute published in September this year stated.
The country's reversal of roles, from being an exporter of oil to an importer, led the Indonesian government to decide to temporarily withdraw from the Organization of Petroleum Exporting Countries (OPEC) – an organization representing approximately 45 percent of the world's oil production – in 2008.
As the only Asian member of OPEC, the Indonesian government has indicated that it will consider re-joining OPEC if the country's oil production can be increased and it can become a net exporter again.
State oil and gas regulator BPMigas forecasted in October that the country oil production will reach 870,000 bopd this year, which is much lower than the target set by the state budget which mandated that the country should aim to produce 930,000 bopd.
Generated by readers, the comments included herein do not reflect the views and opinions of Rigzone. All comments are subject to editorial review. Off-topic, inappropriate or insulting comments will be removed.