UAE: Energy Projects Drive Expat Employment
|
Friday, November 02, 2012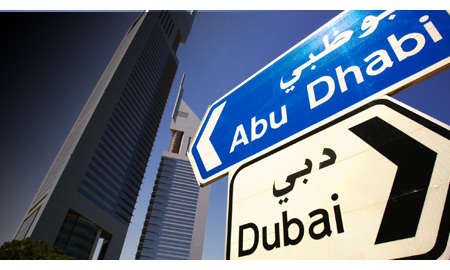 The oil and gas sector is dominating jobs growth in the Gulf region, according to a report released earlier this year by GulfTalent.com. The report – called "Employment and Salary Trends in the Gulf 2012" and based on a survey of professionals, employers and top managers in the region – found that 73 percent of firms in the Gulf's oil and gas sector expected to see an increase in headcount in 2012, which was just ahead of the retail sector where 72 percent of employers expected to increase headcount.
In September, Rigzone looked at the issues that an expat oil sector professional might have when seeking to relocate to the United Arab Emirates (UAE). But what has been tempting expats out to emirates like Dubai and Abu Dhabi?
GulfTalent.com found that the UAE was well ahead of most other Gulf countries in terms of pay awards across the region. When taking inflation into account, the average pay rise across all sectors in the country was 4 percent during 2011, meaning that only Bahrain awarded greater pay rises with an average increase of 4.9 percent (accounting for inflation).
Another statistic that reflects the attractiveness of the UAE to foreign workers is Gulftalent.com's 'retention of expatriates' measure. This showed that the UAE came on top out of a list that included five other Gulf states, with 81 percent of expats wanting remain there. Not only was this greater than 2011's percentage of 72 percent for the UAE, but it was also well ahead of the next best performer, Kuwait, where only 64 percent of expat workers wish to remain in the country.
Gulftalent.com also found that Dubai is the most attractive city for expats in the Gulf region, with Abu Dhabi coming in third place.
One of the factors driving expats to the UAE and other Gulf states is the higher unemployment rate in Western countries, with Gulftalent.com finding that employers in the region found it easier to hire Western nationals than Asians for this reason. But this does not explain what drives oil and gas professionals to relocate to the Gulf, and the UAE in particular, since the relative strength of the energy sector in the West means that it has its own shortfall of experienced oil and gas professionals.
Shah Gas Development
The answer is that, although hydrocarbons have been commercially produced in the UAE since 1958 when ADMA (Abu Dhabi Marine Areas) discovered oil at Umm Shaif, oil production is still increasing and there is plenty more work to be done in developing the UAE's oil and gas fields further. This means that energy companies operating in the UAE are prepared to pay very well indeed and, given that salaries and wages are not subject to income tax in the UAE, many oil and gas professionals cannot resist the temptation to make their living there.
In Abu Dhabi, the major hydrocarbon producer of the UAE, crude oil production has seen significant growth during the past three years with average production rising from 2.18 million barrels of oil per day (bopd) in 2009 to more than 2.5 million bopd in 2011, with much of this growth being driven by increasing export demand. Production of liquefied natural gas has also seen a rise, increasing by 3 percent between 2010 and 2011. (Source: Statistical Yearbook of Abu Dhabi 2012.)
And it looks like this trend will continue. Abu Dhabi Gas Industries CEO Mohammad Sahoo Al Suwaidi was reported as saying this summer that the emirate is targeting a $40 billion spend on various hydrocarbon projects across upstream and downstream during the 2010 to 2014 period.
While much of this budget is being targeted at important pipeline and LNG facilities, one major upstream project is the $10 billion partnership between Abu Dhabi National Oil Company (ADNOC) and Occidental Petroleum Corporation to develop the Shah gas field.
Shah is an onshore field located some 130 miles southwest of the city of Abu Dhabi. The work on the field is aimed at producing up to one billion cubic feet of gas a day. It is a highly technical project: for example, the sour gas found in the field needs to be stripped of its high sulfur content before it can be used as fuel.
According to reports from the Shah Gas Development joint venture in October, it is scheduled for completion by late 2014 with 60 percent of the facilities and pipelines required already complete and four of the 20 wells already drilled.
Meanwhile, there remains plenty of interest in further upstream developments in Abu Dhabi. In January, ADNOC signed a deal with China National Petroleum Corporation to collaborate on upstream projects in undeveloped areas, while Korea National Oil Corporation and Austria's OMV signed upstream deals with the emirate this year. Recent reports suggest that the UAE will likely allow more foreign partners to take investments in future oil and gas projects.
So, despite having been an oil producer for more than five decades, plenty of work remains for oil and gas professionals in the UAE for some time yet.
Generated by readers, the comments included herein do not reflect the views and opinions of Rigzone. All comments are subject to editorial review. Off-topic, inappropriate or insulting comments will be removed.