American Public Supports Oil & Natural Gas Development on Public Lands
by Tim Wigley
|
Western Energy Alliance
|
Thursday, November 01, 2012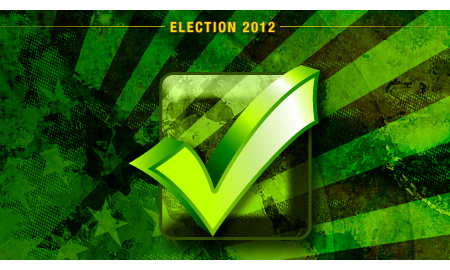 This opinion piece presents the opinions of the author.
It does not necessarily reflect the views of Rigzone.
Released in July of last year, Western Energy Alliance's "Blueprint for Western Energy Prosperity" found that by 2020, just six oil and natural gas producing states in the West could produce as much oil and natural gas on a daily basis as the U.S. imports from Russia, Iraq, Kuwait, Saudi Arabia, Venezuela, Algeria, Nigeria, and Colombia, combined. This energy production could result in a doubling of investment in the region to the tune of $58 billion annually allowing direct, indirect and induced jobs to increase by 16 percent. Federal government policies, however, are significantly undermining these projections of growth, investment and expansion. The Blueprint identifies government policies that are making western energy development increasingly more difficult, time consuming, and expensive, and recommends policies to overcome those obstacles.
"Once the public knows all that industry is doing to protect their safety and the environment, they in effect grant us a 'moral license' to go forth and responsibly harness oil and natural gas," said WEA President Tim Wigley.
Building upon the foundation of these dramatic production and economic findings, the Alliance turned to the Tarrance Group, a nationally recognized polling and research firm, to conduct public opinion research of 1,000 high-performing voters in Colorado, Montana, New Mexico, North Dakota, Utah and Wyoming. The results have given the Alliance new and valuable insight into the public's views on energy development, energy security, and the Obama Administration's management of our nation's energy policy. The Alliance is busy rolling out the key finding to elected officials and interested stakeholders.
"Seventy-two percent of those surveyed support increased energy development on public lands—and 56 percent strongly support it," said Tim Wigley, President of Western Energy Alliance. "That's an overwhelming number of Westerners who want the economic benefit oil and natural gas development brings. It also shows the public is tuned into energy issues in 2012," continued Wigley.
The Alliance tested top issues overall with voters in the West and found "jobs and the economy" as the most important, closely followed by "government spending." No other issue came close, though voters may categorize sub-issues under these overarching issues. Wigley points to a variety of reasons voters are paying attention to energy issues. A sluggish economy, high unemployment rate, coupled with national media coverage of the Keystone pipeline delay are just a few of the likely reasons voters are following energy issues so closely notes Wigley.
The results also showed a high level of awareness of hydraulic fracturing, with 38 percent of voters indicating they are "very concerned" and 30 percent as "somewhat concerned" about this vitally important industry drilling practice. The Alliance credits this high level of awareness of fracking to the effectiveness of anti-development groups and their ever-growing campaign of misinformation. Yet, when told that "oil and natural gas is one of the most heavily regulated industries, complying with hundreds of federal, state and local laws to protect the environment and ensure public safety," 67 percent of voters indicate they are more likely to support increase energy production on public land.
"We have an opportunity to raise the level of awareness of our practices and commitments to environmental protections while at the same time provide Americans with affordable, abundant energy," said Wigley. "Aside from the overwhelming support for oil and natural gas development on public lands, this has to be our second largest take away from our opinion research. "Once the public knows all that industry is doing to protect their safety and the environment, they in effect grant us a "moral license" to go forth and responsibly harness oil and natural gas.
"We believe this information will greatly help elected officials in the West that represent areas with oil and natural gas development. They've likely heard about the huge potential of the West, but what they might not understand are the hurdles slowing down the oil and natural gas industry and the benefits we provide. We need to educate them about the urgent need to reform our energy policy and address burdensome and redundant regulations that are hurting American energy production, slowing job growth, and harming county and state budgets," said Wigley. "We found strong public support for energy development on public lands in the West and that kind of tested information will be very helpful as elected officials make public policy decisions."
Western Energy Alliance's Board of Directors appointed Wigley as its new President in January 2012. Wigley comes to Western Energy Alliance from PAC/WEST, where he managed the firm's Washington, D.C. operations and is no stranger to natural resources policy issues, or the politics that come with it. He has extensive campaign experience, as well as a successful track record in educating policymakers on energy, wildlife, forest management, mining, and manufacturing issues. From 1998-2002, Wigley served as the president of the Oregon Forest Industries Council, an organization dedicated to protecting and promoting the interests of industrial forestland owners.
The Alliance has begun sharing these results with both industry and non-industry groups who support a vibrant and healthy western energy economy. This summer, the Alliance plans to conduct live focus groups later to further test themes and messages identified in this initial survey.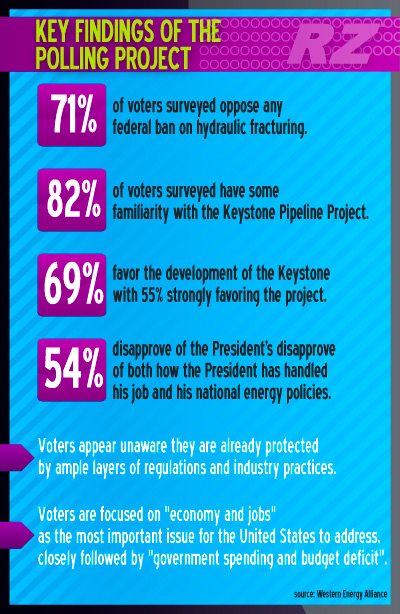 Generated by readers, the comments included herein do not reflect the views and opinions of Rigzone. All comments are subject to editorial review. Off-topic, inappropriate or insulting comments will be removed.