Energy in the Next Four (Political) Years
by Michael Whatley
|
Consumer Energy Alliance
|
Tuesday, October 30, 2012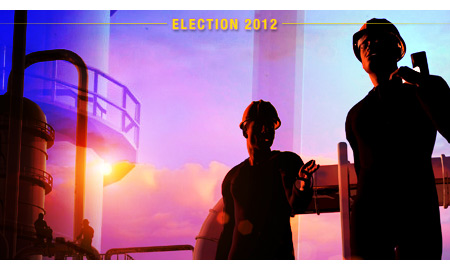 As the election nears, both individuals and organizations interested in an affordable energy supply are taking stock of the race and seeking to understand how the candidates would confront the new realities of U.S. energy policy. Annual household expenditures on gasoline stubbornly remain at an all-time high, and families across the country are desperate for a solution. Meanwhile, North America is awakening to a vibrant new energy future – a path toward energy self-sufficiency that is punctuated with new and greater onshore and offshore energy production and new technologies and practices that could transform the way we produce and consume all forms of energy.
Regardless of which candidate assumes the Oval Office in January, American consumers will demand a proactive plan by our next President to lower gas prices, grow the economy and push for an energy self-sufficient future. Both candidates' energy policies have some areas of common ground. They also have stark differences.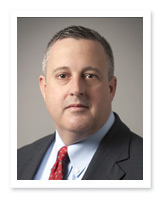 Their differences mainly play out in the two candidates' approach as to how the federal government influences domestic energy production. President Obama has made several pronouncements of his support for continuing development of our nation's oil and natural gas resources, rightly pointing to its economic benefits as well as the capacity of natural gas to reduce our nation's carbon emissions.
The President has made it clear his administration will continue to press for strict environmental protections on energy production, particularly for hydraulic fracturing and offshore drilling, and will favor stronger federal oversight than state-based management. Such as is the case with the President's proposed National Ocean Policy, which would establish greater federal management of coastal resources and the recent decision by the Interior Department to limit development across much of the National Petroleum Reserve in Alaska.
The Administration favors efforts by the federal government to incentivize the production and use of renewable fuels and nuclear energy through tax credits, loan guarantees, research grants, and, for biofuels, the federal Renewable Fuel Standard in order to reduce greenhouse gas emissions and oil imports. On the demand side, the President has finalized new corporate average fuel economy standards, requiring automakers to raise the average fuel efficiency to 54.5 miles per gallon by 2025.
Governor Romney has also stated his support for domestic supplies of energy and shares President Obama's support for natural gas and the federal Renewable Energy Standard for biofuels. Departing from the President's policies, he would reduce the promulgation of new regulations on energy production and eliminate duplicative rules, but would mostly transition this regulatory authority to the state-level. While allowing for regional differences and efficiencies, state-led management could also increase the complexity for companies operating in multiple states and unduly burden state budgets.
In addition, Governor Romney strongly supports the domestic production and utilization of coal without the caveat that electricity generation from coal be mitigated by carbon capture and sequestration. Finally, the Governor has indicated he would approve the Keystone XL pipeline on day one of his administration, in contrast to President Obama who initially rejected the project, preferring to wait until after the election to make a decision on the controversial project.
In regards to alternative energy, Governor Romney supports ending tax credits and most federal support for renewable energy sources, with the notable exception of corn-ethanol and the Renewable Fuels Standard.
Should Republicans hold the House, and Democrats hold the Senate, it will make it exceedingly difficult for any meaningful energy legislation to pass in the next two years, regardless of who wins the Presidency. Smaller legislative measures, including requisite funding for federal agencies, are likely, but a bipartisan movement to pass a comprehensive energy package is unlikely.
For the Obama administration, partisan gridlock in Congress would require the President to push his energy agenda through regulation. Potential items of his docket include efforts to expand federal regulation over hydraulic fracturing and to create new incentives or mandates for alternative fuel consumption, such as a low carbon fuel standard.
For a Romney administration, any substantive changes to our current regulatory structure, especially as it relates to public lands, would require Congressional approval, something that a bitterly divided Congress will be loath to provide. Similarly, incentives for renewable energy programs and tax credits would be up to the discretion of the Congress and its budgeting process. However, a Romney administration would likely expand leasing opportunities in the federal offshore and public lands for oil and natural gas development.
Regardless of who wins next month, it must be incumbent on each candidate to prioritize the needs of American energy consumers: our businesses and families who need access to reliable, affordable energy as well as a safe, healthy environment in order to prosper.
Michael Whatley is the executive vice president of Consumer Energy Alliance in Washington D.C.
Generated by readers, the comments included herein do not reflect the views and opinions of Rigzone. All comments are subject to editorial review. Off-topic, inappropriate or insulting comments will be removed.