27th UK Licensing Round: Firms Release Details of Offers
by Jon Mainwaring
|
Rigzone Staff
|
Friday, October 26, 2012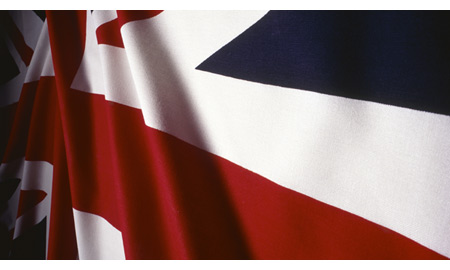 Several companies have provided details of offers of license blocks made to them by the UK government in the country's record 27th Offshore Licensing Round.
Friday saw announcements from UK-focused independent and junior energy companies that have been offered licenses in the latest round.
UK independent EnQuest was offered 11 new North Sea licenses. At eight of these it will be operator and have an obligation to 'drill or drop', while it will have shares in three non-operated licenses.
"We are pleased by the offer of these licences which complement and build on the strength of our existing portfolio in the North Sea. Having secured so many of the applications we made, yesterday's successes in this 27th round provide us with a raft of interesting new opportunities for growth," commented EnQuest CEO Amjad Bseisu in a statement.
Valiant Petroleum was offered 100% ownership and operatorship over 10 blocks in the central North Sea, as well as 30-percent and 33-percent shares in fields in the northern North Sea and west of the Shetland Islands.
Faroe Petroleum reported that it had been provisionally awarded seven new exploration licenses. These included four licenses in the west of Shetland zone of the UKCS: the Grouse Extension (operator with 37.5-percent interest); Glenfarclas (operator, 33.34%), Dunvegan (operator, 50%); and Ribbon (50%).
Faroe was also offered shares in licenses in the central North Sea (blocks 29/12, 29/13 and 29/14), the Greater Perth Area block 15/16e and the northern North Sea (blocks 3/28c and 9/3e).
Faroe CEO Graham Stewart commented in a company statement:
"We have secured a number of significant new leads and prospects in a variety of geological settings which compliment and further diversify our extensive exploration portfolio."
Trapoil announced that it had been offered three licenses covering nine new exploration blocks. In all three licenses, Trapoil will have a 50-percent stake while its partner Noreco will have the other 50 percent.
At blocks 14/11, 14/12 and 14/16 located on the flank of the Moray Firth, which lies in Trapoil's core exploration area immediately to the west of the Athena field, Noreco will be operator. Firm work obligations here comprise shooting new 3D seismic across the acreage.
Noreco will also operate blocks 21/8c, 21/9b, 21/19, 21/14a and 21.15b, located next to the Forties field in the central North Sea. Here, firm work obligations include obtaining and reprocessing 3D seismic.
Trapoil will operate block 16/18b in the South Viking Graben, where firm work obligations will also comprise obtaining and reprocessing 3D seismic.
Enegi Oil was offered two licenses on the UKCS, including block 22/12 that includes the Phoenix discovery that has already been shown to contain a 30-foot oil column.
On Thursday, Bridge Energy announced it was successful in its two central North Sea license applications, gaining a 25-percent interest in the Skerryvore license and a 30-percent interest in block 9/9g.
"We are delighted with the new licence awards. They are in areas with existing infrastructure and in the case of 9/9g; close to existing acreage held by Bridge," commented Bridge CEO Tom Reynolds in a statement.
Oil and gas majors who were also offered blocks in the licensing round include BG Group, BP, ConocoPhilips, Royal Dutch Shell, Statoil and Total.

Generated by readers, the comments included herein do not reflect the views and opinions of Rigzone. All comments are subject to editorial review. Off-topic, inappropriate or insulting comments will be removed.
RELATED COMPANIES