Kiwi Black Gold: Beyond Taranaki?
by Jon Mainwaring
|
Rigzone Staff
|
Friday, October 26, 2012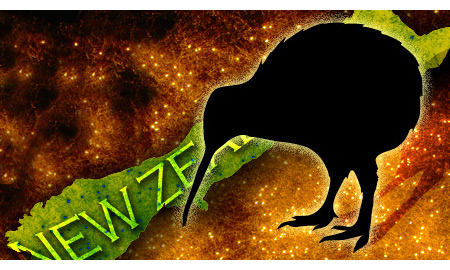 One of the most remote countries in the world, the island nation of New Zealand is renowned for its World Cup-winning All Blacks rugby team, Māori warrior tradition and, of course, beautiful landscape that had a starring role in "The Lord of the Rings" series of movies.
It is less well known for its oil industry. But that could be about to change.
This summer saw New Zealand's Ministry of Business, Innovation and Employment release an 'Occasional Paper' that discussed the scale of benefits to the country if it developed another petroleum basin to add to Taranaki – the only producing petroleum basin in New Zealand.
Combining analysis from the New Zealand Institute of Economic Research and Kiwi economics group BERL, the paper detailed a range of benefits that New Zealand would garner from the development of another basin similar to Taranaki – which has proven oil reserves of 528 million barrels along with 6.9 trillion cubic feet of gas.
According to the paper, a similar basin to Taranaki would mean another $1.5 billion of exports for New Zealand along with royalty payments to the government of $320 million per annum and a further 5,500 jobs created in the country.
At the time the paper was published, on Aug. 30, Simon Lawrence – a manager at the ministry's Economic Development Group – commented that a single field could generate between $557 million and $3.2 billion in regional gross domestic product over the life of the development.
"While the scenarios are hypothetical, the potential for growth of the oil and gas sector is real. There is reason to be confident that ongoing exploration investment will lead to new field discoveries and that local economies can benefit from such developments," added Lawrence.
Lawrence was not the only person to be excited by the conclusions of the Occasional Paper.
"These projections help to paint a real picture of how growing the oil and gas industry will positively impact our economy [and] job opportunities in our provinces and nationwide," said David Robinson, the CEO of trade body PEPANZ (the Petroleum Exploration & Production Association New Zealand).
"Currently the only region directly benefiting from the growth and development of the oil and gas industry is Taranaki – this paper allows New Zealanders to get a glimpse of what growing the oil and gas industry would look like in their regions."
Taranaki, in the west of New Zealand's North Island, has been the main focus for hydrocarbon exploration in the country for a long time. While drillers were attracted to oil seepages all around New Zealand's North Island as long ago as the mid-19th century, Taranaki was always the main play in the country.
Moturoa, adjacent to the Taranaki town of New Plymouth, saw a well dug in 1865 which hit pay dirt a year later when it struck gas at 23 feet and oil at 65 feet. The following decades saw other wells drilled and by 1913, oil was being held in storage in New Plymouth and even a refinery was built.
Covering an area of some 127,000 square miles, the Taranaki Basin has seen more than 400 onshore and offshore wells drilled since the 1950.
So far the biggest find has been off the Taranaki coast, where the Māui gas and oil field was discovered in 1969. This field was so big that it supplied the country with all the gas it needed until the mid-2000s, when it was nearly all used up. But in the late 20th century and early 2000s, many smaller onshore and offshore fields were discovered in Taranaki.
Today, along with the Māui field, Taranaki's other offshore fields include the Tui Area (oil), Pohokura (gas/condensate), Maari-Manaia (oil) and Kupe (gas/condensate). There are also several onshore oil and gas fields.
Recent finds in the Taranaki area include the Awakino and Kowhai gas fields that were both discovered in 2008. At Awakino, the Singaporean oil and gas firm STP Energy - the company who discovered the field - is continuing to appraise its discovery and is thought to be interested in employing a jackup rig during the coming New Zealand summer to drill further wells around its Awakino South-1 well.
New Zealand oil and gas firm Greymouth Petroleum declared Kowhai a commercial discovery in 2009 and soon afterwards connected it up to a production station that was linked to the Māui pipeline.
Ripe for Development
While the Taranaki Basin is still being explored, New Zealand has nine other basins – a few of which the country's government believes might be just as resource-rich as Taranaki. In June this year, the government invited bids for oil and gas exploration licenses across 23 blocks and it expects exploration activity across the islands to increase significantly over the next few years.
One area the government is eying is the East Coast Basin, on the other side of the North Island to Taranaki, which it sees as being a potentially useful source of shale oil and gas resources. In spite of more than 300 oil and gas seeps that have been found in this basin, only around 40 onshore wells have been drilled here since 1955 along with three offshore wells – suggesting the basin is ripe for development.
Houston-based Apache Corporation is looking to explore the East Coast Basin after it made a deal with Canadian oil and gas producer TAG Oil in September 2011.
Apache agreed to pay for the acquisition of 2D and 3D seismic data in the basin, where TAG has a 100-percent working interest over 1.7 million acres. In exchange for this, Apache could earn a 50-percent interest in the acreage – where TAG estimates 1.7 billion barrels of oil equivalent in conventional reservoirs might reside, not to mention more resources from oil-bearing shale formations. An obvious bonus for TAG is that Apache is a pioneer in unconventional drilling techniques, which could prove useful in exploiting any sources of shale oil.
The two companies have already completed a 2D seismic program on the East Coast Basin and plan to drill their first well during early 2013.
Petrobras also has a permit to explore the East Coast Basin which it was granted in 2010. It has been acquiring seismic data and has committed to drill one well on the license.
Meanwhile, Anadarko expects to begin drilling exploration wells in New Zealand by the end of 2013. It plans to drill at least three deep-water wells in the Taranaki Basin and the Canterbury Basin, off the east coast of the South Island.
Another large oil company to show interest in New Zealand is Austria's OMV. OMV already operates the Maari oil field, which is located around 50 miles off the coast of South Taranaki, but the company recognizes that other parts of New Zealand offer "huge potential". It is involved in a pioneering joint venture that has the aim of exploring the Great South Basin off the south coast of the South Island, where Exxon surrendered its own exploration license two years ago.
Oil juniors are also hoping to strike it lucky in New Zealand's under-explored basins. For instance, Kea Petroleum – which has already reported success with a commercial discovery at its onshore Puka 1 well in the Taranaki Basin – has shown interest in the little-explored Northland Basin in the north part of the North Island. Meanwhile, companies such as New Zealand Oil & Gas – a sizable junior which already produces oil and gas from its Tui and Kupe assets in the Taranaki Basin – have looked at obtaining licenses in the Canterbury Basin.
For now, the focus of all these companies remains on the Taranaki Basin. It will likely take a big oil discovery elsewhere in the islands before the majors join independents like Anadarko, Apache, OMV, Petrobras and TAG in a serious search for Kiwi black gold.
Generated by readers, the comments included herein do not reflect the views and opinions of Rigzone. All comments are subject to editorial review. Off-topic, inappropriate or insulting comments will be removed.