US Federal Regulations Pose Obstacle to Energy Outlook, Economy
by Karen Boman
|
Rigzone Staff
|
Friday, October 26, 2012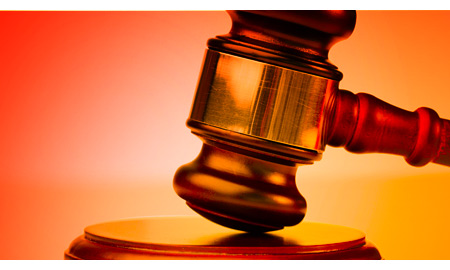 The United States' unconventional shale plays have begun to transform the nation's economy and energy future. But that transformation can only continue as long as the U.S. federal government doesn't get in the way, said government and industry officials at the Consumers Energy Alliance-Texas 2012 Energy & Jobs Forum Wednesday in Houston.
The number of jobs in the U.S. oil and gas sector has grown as other industries have shed jobs in the economic recession. However, the U.S. federal government has launched a war on oil, gas and coal of the likes not seen previously, with the administration seeking to eliminate tax incentives not only for major oil and gas companies but independents as well, said U.S. House of Representative member Kevin Brady (R-Texas).
"Taxing U.S. energy companies at home as if they are working overseas will deter future energy development, reduce American made production and result in jobs being shipped overseas," Brady said.
Brady refuted claims that the energy industry is not paying its full share of taxes. He noted that tax revenues from oil and gas activity could help balance the U.S. budget, but only if the U.S. government allows the nation's full energy potential to be realized, Brady said.
If the U.S. government succeeds in raising taxes on majors and independents, it would not reduce drilling activity, but make U.S. energy companies less competitive against major oil companies overseas, particularly national oil companies, Brady noted.
"Allowing U.S. companies to write off the cost of research done before drilling has enabled companies to drill fewer, but more accurate wells," said Brady, noting that the loss of the intangible drilling cost tax provision would be the most single damaging impact for the industry.
Reforming the U.S. tax code is a top priority for legislators in the upcoming session, said Brady. The current U.S. tax code is a drag on the U.S. economy, forcing companies to make business decisions based on the tax code, not on a project's fundamentals.
The Energy Policy Act of 2005 helped make the energy renaissance seen in the United States possible, said U.S. House of Representative member Gene Green (D-Texas). The legislation included a number of new tax incentives and loan guarantees for energy production, including incentives for producers to drill in the U.S. Gulf of Mexico, subsidies for wind and renewable energy producers and loans for technologies that avoid greenhouse gases, including clean coal. It also allowed producers to write off research costs ahead of drilling.
That bill expanded new technology development not only for oil and gas, but for nuclear power as well. If not for the Fukushima incident in Japan, the South Texas nuclear power plant would have been expanded, said Green, who worked on passing the legislation.
Overall, the United States and Texas benefited from the bill, although it did lead to the disastrous investment in solar energy company Solyndra, Green noted.
"We used to have the highest gas prices and were losing petrochemical jobs to other countries" prior to the shale gas boom, Green noted.
Now, the U.S. petrochemical industry is enjoying a resurgence, with facility expansions announced in East Harris County.
While he's glad to see jobs being created at home thanks to abundant shale gas, he has no problem exporting liquefied natural gas or coal, as long as it puts Americans to work.
"It's like Blue Bell [ice cream] – we use all we can and sell the rest," Green said of U.S. natural gas supply.

CEA-Texas is the latest chapter of the CEA to be launched and one of 25 chapters in the United States. CEA-Texas was created to engage Texans on energy issues and advance policy initiatives that positively impact energy consumers.
Energy, "the lifeblood of the U.S. economy", is a topic that should be of great interest to consumers, given that it touches so many aspects of their lives, including the tables, chairs and carpets found in their homes, said David Holt, president of CEA.
Texas Could Serve As Model for True "All Of The Above" Energy Policy
Texas could serve as a model for the rest of the country with its true all-of-the-above energy approach, supporting development not only of oil and gas but of coal and wind energy, said government and energy industry officials at the forum.
The state's economy has not suffered as other states have in the economic recession, thanks in part to energy and the state's strong business climate. Texas' unemployment level last month stood at 6.8 percent, down from 7.9 percent a year ago and well below the national unemployment rate in September of 7.8 percent.
Within Texas, unemployment levels are even lower than the state unemployment level in cities such as Midland due to the boom in oil and gas activity, said David Blackmon, executive director of CEA-Texas.
The U.S. shale play boom has transformed natural gas and oil production in Texas.
"If Texas were a country, it would be third behind Russia and the United States in terms of natural gas," said Blackmon.
The state's oil production also has grown rapidly in recent years thanks to the Eagle Ford shale and three to four productive shale plays in West Texas' Permian Basin. The Eagle Ford in particular has helped to reverse the decline in Texas oil production and created demand for workers in South Texas counties that previously had dwindling populations due to lack of job creation, said Dr. Thomas Tunstall, research director at the Institute for Economic Development at the University of Texas at San Antonio.
Eagle Ford oil, condensate and natural gas production has grown dramatically in the past four years since exploration of the play first began. From January through July of this year, over 282,000 barrels of oil per day (bopd) have been produced from the Eagle Ford, said Tunstall.
More than 65,000 bopd of condensate and 869 million cubic feet per day of natural gas also were produced from January to July of this year. Due to the expansion of drilling activity, the Texas Railroad Commission is expected to have issued over 4,200 drilling permits by year-end, Tunstall noted.
In 2011, the total economic output impact of the Eagle Ford shale on 20 counties in South Texas was estimated at over $25 billion and just over 47,000 full time jobs supported. By 2021, the estimated economic impact of the Eagle Ford - the same 20-county area - is expected to reach over $90 billion in 2021 and support over 116,000 full-time jobs, Tunstall said.
The expansion of Eagle Ford exploration and production activity will not only create demand for energy industry jobs, but will create demand for jobs in the administrative/office support, construction and other areas, Tunstall said.
However, revenue and investment strategies will be needed to meet critical immediate needs associated with the Eagle Ford, including dedicating funds for public use early in the planning process, strong institutional management for medium and long-term planning, particularly land-use and capital outlays, joint planning efforts by all stakeholders, and developing a skilled workforce, Tunstall said.
"Hopefully, the end result will be better roadways, more housing options, and improved medical facilities for the 20 South Texas counties impacted by the Eagle Ford," Tunstall commented.
The economic growth created by the Eagle Ford shale and the state's surge in oil and gas activity is being felt outside South Texas. John LaRue, executive director of the Corpus Christi Port Authority, told forum attendees that he was seeing lots of pressure from the Eagle Ford to move oil supply to Corpus Christi for export overseas.
However, the lack of enough U.S. flagged barges and tankers will present an issue for transporting Eagle Ford supply, LaRue said. LaRue anticipates that refineries in the Corpus Christi area will begin struggling to retain workers as many are drawn to jobs in the Eagle Ford.
The tax base for Jefferson County, Texas will double with planned refinery expansions and proposed construction of the Eagle Pass LNG facility, said Jim Rich, president of the Greater Beaumont Chamber of Commerce. The construction activity associated with these projects is expected to create a boon in the construction markets.
However, this economic growth will only happen if the U.S. federal government will allow permitting for these projects, Rich said.
Trucking activity related to the state's oil and gas industry proved to be strong at a time when the economic recession hurt trucking activity in other business sectors, said John Esparza, president and CEO of the Texas Motor Transportation Association.
While the economic recession blunted the demand for truck drivers, more are needed to meet demand. With so much demand associated with the Eagle Ford play, drivers from other states are flocking to Texas searching for work. However, requirements such as the U.S. Department of Public Safety only issuing licenses to Texas residents will complicate trucking companies' efforts to hire additional truck drivers to work in Texas, Esparza said.
In the end, Texas state legislators will need to put their differences aside in the 2013 legislative session and implement policy that will allow for future growth, not a cuts-only approach to the state budget, said Texas State Rep. Carol Alvarado, adding that "energy is not a blue-red issue or a Democrat-Republican issue but a Texas one."
Generated by readers, the comments included herein do not reflect the views and opinions of Rigzone. All comments are subject to editorial review. Off-topic, inappropriate or insulting comments will be removed.