Former FERC Official: Voters Should Educate Selves About Energy
by Matthew V. Veazey
|
Rigzone Staff
|
Wednesday, October 24, 2012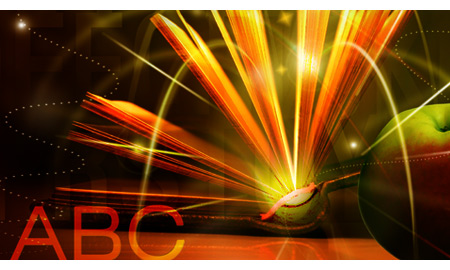 Both the Obama and Romney campaigns have gone to great lengths to frame the energy issue for voters. They have outlined their respective visions of the federal government's role in determining how the nation meets its growing demand for electricity and transportation fuels.
In Executive Director of the Deloitte Center for Energy Solutions Branko Terzic's view, individual American voters could do much more themselves to influence the outcome of that ongoing energy debate.
Nuances Among Candidates, Dichotomy Among Voters
"Both candidates understand that energy is a significant and important necessity for our economy and quality of life," said Terzic.
"I think the difference between the candidates in both camps has been more gradation and nuance rather than major policy differences," added Terzic, an engineer and former utility executive who sat on the Federal Energy Regulatory Commission from 1990-1993. Previously, he served on the Wisconsin Public Service Commission.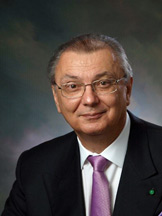 source: Deloitte
Terzic explained that Obama, applying his party's traditional approach to energy policy, has directed tax dollars to areas such as improving energy conservation and efficiency and commercializing alternative energy sources such as wind and solar. The Romney camp, taking a more "Republican" stance, has argued for increasing the private sector's access to fossil fuel supplies and limiting government subsidies to more basic energy research.
Despite their respective campaigns' tendency to magnify the differences in their energy platforms, both Romney and Obama do tread on – or at least approach – common ground in some cases. For instance, both express support for increasing domestic oil and gas production albeit in different ways. Moreover, both tout various strategies for reducing dependence on "foreign oil."
Terzic attributes this underlying convergence to the entrenched two-party system in the United States, which contrasts markedly from the broader array of parties that dot Europe's political landscape.
"Our political system is relatively stable," said Terzic, who emigrated to the United States from Serbia as a child and lived in the Czech Republic from 1999-2002.
"The two political parties are basically centrist parties compared to other global democracies and so the gap in policy and opinion when a European looks at it is pretty narrow. We have a much more narrow political spectrum here and it's much [narrower] on the energy side as well."
Terzic asserts that a wider gap emerges when one examines how differently individual Americans often treat two facets of their personal energy consumption: buying fuel for their vehicles and paying for power and natural gas for their homes. Immediacy can make the former a potent campaign issue, and high gasoline and diesel prices may prompt voters to urge candidates and elected officials to "do something" to ease their situation.
"The consumer is clearly more sensitive to gasoline prices for a number of very practical reasons," Terzic said. "Number one, they see the price instantly when they buy the product."
In contrast, Terzic said that residential utility customers typically will not know their electricity or natural gas usage and cost until the current billing cycle concludes. He contends this lag time makes utility prices a less urgent energy issue in campaigns.
"The notion of knowing what our energy costs are in our house or in our offices versus seeing the weekly price every time we fill our tank means that we approach the two differently and our sensitivities to the two are different as well," Terzic said.
"Clearly most of the time when people are talking about high energy prices in the United States, they're talking about their gasoline bill. They're not normally reflecting on their natural gas bill or their electricity bill."
Interestingly, Terzic said many Americans may not realize that the current low cost of electricity in the United States – largely a result of the cheap coal and natural gas used to generate much of the country's power – offsets the high prices at the fuel pump. For this reason, he contends that energy's status as a "pocketbook" issue for voters is heavily skewed toward pump prices alone. He subscribes to the view that increasing domestic supplies of oil and natural gas will help to relieve pressure on gasoline prices.
"Purely on the gasoline side, I am a firm believer in using the natural resources that we have now to solve current problems rather than saving them for later so consequently I do support the notion of expanding domestic production in an environmentally appropriate and sensitive way," Terzic said.
Still, Terzic believes the formulation of energy policy would be better served if voters would step back from an emphasis on gasoline prices.
Broadening the Energy 'Pocketbook' Issue
In Terzic's view, the best course for "doing something" to address energy challenges begins with the voter – not the incumbent or aspiring politician. He posits that Americans could re-shape the domestic energy debate by taking in a more panoramic view of their own energy needs. He encourages energy consumers to consider both their immediate/transportation and delayed/utility costs. Moreover, he said that individuals would enrich the national discussion on oil and gas, nuclear, coal and renewables by taking the time to educate themselves about the "true cost of energy." He explained the true cost comprises two elements: time-of-use pricing and the environmental cost, which translates into some consideration of carbon emissions.
Terzic said that time-of-use energy pricing fluctuates in line with on-peak and off-peak demand periods. He explained that such variable pricing would present utility customers an opportunity to better align their energy usage and their household budgets while helping utilities to better manage their loads.
The conduits for time-of-use energy pricing would be "smart" electricity and gas meters installed at customers' homes and businesses. The meters, which continually send power and gas companies data about customers' usage, are controversial; opponents of the devices dismiss them as an invasion of privacy and a "back-door" attempt to raise utility rates. Proponents such as Terzic counter that the units would advance the cause of greater energy efficiency and conservation. Moreover, they maintain the meters would inject more immediacy into utility pricing and more accurately represent demand for electricity and natural gas.
"[I]f we send people the price signals that it is more expensive on-peak than off peak they'll get off-peak when they can," explained Terzic. "[T]hose who can't will pay the true cost and relieve the rest of us that burden of paying on-peak prices."
Click here for Terzic's insights on the second component of the true cost of energy, the cost of carbon emissions.
Generated by readers, the comments included herein do not reflect the views and opinions of Rigzone. All comments are subject to editorial review. Off-topic, inappropriate or insulting comments will be removed.