Terzic: Energy's True Cost Increasingly Reflects CO2 Management
by Matthew V. Veazey
|
Rigzone Staff
|
Thursday, October 25, 2012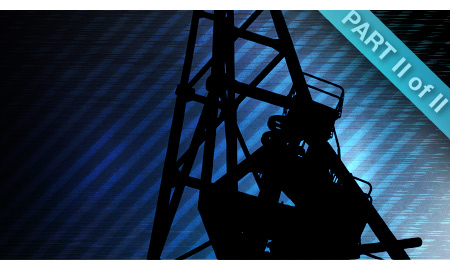 In an article published yesterday, Deloitte Center for Energy Solutions Executive Director Branko Terzic challenged American voters to educate themselves about the "true cost of energy" in order to enrich the energy policy debate. The former member of the Federal Energy Regulatory Commission explained that one of the two components of this true cost is time-of-use pricing, which would give utility customers richer information about the supply of and demand for electricity and natural gas.
Terzic also sees the true cost of energy increasingly reflecting the costs that power plants, refineries and other industrial facilities bear to manage their emissions of carbon dioxide into the atmosphere. Such costs may be in the form of deploying emission control technologies at plants, paying carbon taxes or buying carbon credits under an emissions trading scheme. Terzic groups these costs into three tiers, ranging from short- to long-term and transitioning from adaptation to mitigation.
The first, most immediate activity tied to CO2 costs is implementing energy conservation and efficiency measures. Terzic pointed out that such costs are actually economic benefits to individuals and businesses because they pay for themselves in energy savings. In the case of utilities, he added that conservation and efficiency measures lessen the need to build new facilities whose costs would also be passed on to customers.
A second, longer-term adaptation would be to subsidize the development of energy sources that do not emit carbon dioxide. Terzic said that fostering the development of technologies that improve power generation from solar, wind, geothermal and other renewable sources would advance energy security and stimulate employment in addition to lowering the domestic carbon footprint.
Finally, the most drastic and expensive -- and least tangible -- action would be implementing carbon capture and storage (CCS) measures. Terzic pointed out this approach to carbon mitigation is still a conceptual rather than actual, commercially viable option. Moreover, he said that the two preceding adaptation strategies are far more desirable than CCS. He explained that CCS would offer no benefits other than simply directing emissions of CO2 into the ground rather than the atmosphere.
"It doesn't make you more efficient, it doesn't make you more energy-secure," Terzic said.
"My recommendation to any government is that they make sure they've done the maximum of the first [energy conservation and efficiency], the maximum of the second [subsidizing energy sources that do not emit CO2], and then only later do the third [CCS]," Terzic said.
Terzic also said pledging support to energy efficiency and conservation and renewables puts utilities and oil and gas companies in a good strategic position.
"It would ensure the continuation of the use of fossil fuels," he said. "Without energy efficiency, there could be constraints, there could be EPA orders out against significant burning. We're talking about people living the same life using less fuel, using fuel more efficiently. The alternative is you don't get to use that fuel, you don't get to make those sales. So I think the benefits to the industry are multiple."
Hope for Compromise Supported by Facts
Terzic believes there is a reasonable likelihood that the Executive and Legislative branches of government will take steps over the next four years that will somehow affect Americans' perception of the true cost of energy. To what degree the federal government promotes broader adoption of smart meters or encourages carbon reduction measures will rely largely on the philosophy of the next administration and how well it can work with a Congress that may continue to be divided between a Republican-controlled House and a Democrat-controlled Senate.
"[T]he unknown not only is who will be the next President, but also what the next Congress will look like," Terzic said.
"It just means that compromise is going to have to be the order of the day and one hopes that the discussions are on facts, the discussions are done on the basis of good scientific data and information, that they're based on informed judgments and the differences of opinion would be minor and really based on policy [preferences]," Terzic concluded.
"Someone once said you can have your own policy but you can't have your own facts and so I think I would agree with that."
Generated by readers, the comments included herein do not reflect the views and opinions of Rigzone. All comments are subject to editorial review. Off-topic, inappropriate or insulting comments will be removed.