Obama, Romney Talk Energy in Foreign Policy Debate
by Matthew V. Veazey
|
Rigzone Staff
|
Tuesday, October 23, 2012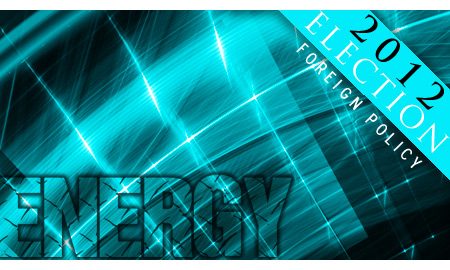 The focus of the Oct. 22 presidential debate was foreign policy, but neither President Obama nor former Massachusetts Gov. Mitt Romney lost sight of the central campaign issue of revitalizing the United States economy. Moreover, both candidates weaved energy policy into their visions for the economy during their third and final nationally televised exchange before the Nov. 6 election.
In response to a question about the United States' role in the world by debate moderator and veteran CBS News anchor Bob Schieffer, both candidates seized opportunities to tout their plans to make the country less reliant on energy imports.
Obama pointed out that "doing everything we can to control our own energy" is one component of his administration's plan to "start rebuilding America" and help spur job creation domestically.
"We've cut our oil imports to the lowest level in two decades because we've developed oil and natural gas," said Obama.
Obama's campaign regularly touts an "all-of-the-above" energy strategy, but a full transcript of the debate from the Washington Post reveals that he did not mention two energy sources used to generate roughly 60 percent of the country's electricity: coal and nuclear. He did, however, promote the development of "clean energy technologies that will allow us to cut our exports in half by 2020." (One can assume that he was referring to oil imports rather than "exports" in the preceding statement.)
Romney expressed support for developing a broader mix of energy sources. In fact, he placed the sourcing of energy supplies from North America as the centerpiece of his plan for cutting unemployment.
"The president said by now we'd be at 5.4 percent unemployment," Romney said. "We're 9 million jobs short of that."
Romney pledged to "get America working again" and help Americans "see rising take-home pay again."
"I'll do it with five simple steps," Romney continued. "Number one, we are going to have North American energy independence. We're going to do it by taking full advantage of oil, coal, gas, nuclear and our renewables."
Romney said that other components of his five-step plan to boost employment and take-home pay include the following: increase the growth of international trade, particularly with Latin America; implement training programs "that work for our workers" and help schools to put the needs of parents, teachers and students before those of teachers' unions; put the federal government "on track to a balanced budget" that he later said would take 8-10 years to achieve; and "champion small business" to spur new business formation.
Later in the debate, Obama couched his vision for creating U.S. manufacturing jobs in the context of having government "invest in things like research and technology that are the key to a 21st century economy."
"I want to control our own energy by developing oil and natural gas but also the energy sources of the future," Obama said.
Romney argued for limiting government funding to basic research. He criticized the Obama administration's loans to the electric vehicle manufacturers Tesla and Fisker and solar panel manufacturer Solyndra.
"This is not research, Mr. President, these are the government investing in companies," Romney said. "Investing in Solyndra. This is a company, this isn't basic research. I want to invest in research. Research is great. Providing funding to universities and think tanks is great. But investing in companies? Absolutely not."
Generated by readers, the comments included herein do not reflect the views and opinions of Rigzone. All comments are subject to editorial review. Off-topic, inappropriate or insulting comments will be removed.