Ottawa's Decision on Petronas Feeds Concerns over Resource Nationalism
by Quintella Koh
|
Rigzone Staff
|
Tuesday, October 23, 2012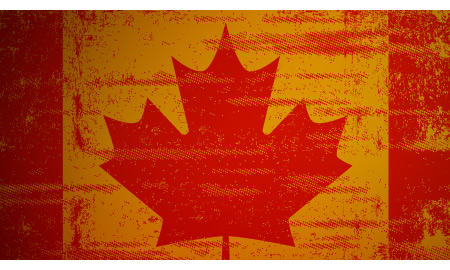 The government of Canada's decision to block the takeover of Progress Energy Resources by Malaysia's Petronas illustrates the rising global trend of resource nationalism and increases the likelihood that the Canadian government will also reject China's CNOOC $15.1 billion bid to acquire Nexen, Fitch Ratings said in a published statement Tuesday.
The Canadian government's decision to block Petronas' $5.6 billion (CAD 5.5 billion) takeover offer was in spite of the fact that Petronas had offered a 77 percent premium to Progress's pre-bid share price - which had been approved by the shareholders, Fitch Ratings added.
"Industry watchers were expecting the Progress-Petronas deal to go through, but it was knocked down. This came as a surprise to many market players," Fitch Ratings' Director of Energy & Utilities Asia Pacific Sajal Kishore told Rigzone.
Petronas has 30 days to come up with a better offer. Canada's industry minister said the deal was not of "net benefit" to the Canadian economy but he did not provide details of why the government was not satisfied.
Fitch Ratings said in its statement that the possible reasons for the rejection include the government's desire to ensure that sufficient control and profits remain in Canada, as well as guaranteeing local jobs. This is in line with the current global wave of "soft" resource nationalism, in which governments are opting to gain a greater share of resource company profits through regulatory changes, taxation and contractual terms.
Kishore pointed out that Petronas and CNOOC have done appropriate groundwork to cultivate local support. Both of the companies have ensured that they gained the full support of Progress' and Nexen's board, respectively. Petronas and CNOOC have also pledged to retain local employees.
"These state-owned enterprises will probably have to offer more. In the end, I believe that economics will outweigh nationalism," Kishore said.
Malaysia's energy minister commented Monday at the sidelines of an energy conference in Singapore that Petronas is "very serious" about acquiring Progress.
An analyst with HwangDBS Investment Bank Berhad told Rigzone Monday that Petronas appears "very keen on the acquisition" and the state-controlled company will "follow up in the coming weeks with a resubmission."
Generated by readers, the comments included herein do not reflect the views and opinions of Rigzone. All comments are subject to editorial review. Off-topic, inappropriate or insulting comments will be removed.
RELATED COMPANIES