Progress Disappointed with Ottawa's Rejection of Petronas' $5.4B Bid
by Quintella Koh
|
Rigzone Staff
|
Monday, October 22, 2012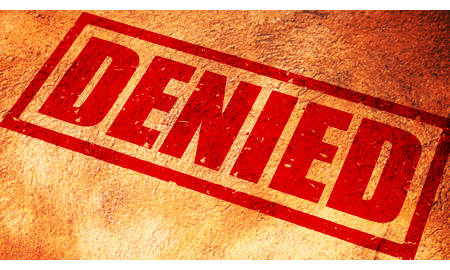 Canada's Progress Energy Resources Corp said Sunday that it was "disappointed" with the Canadian government's decision to reject Petronas' acquisition bid. The company added that it would attempt to find a possible solution for the $5.4 billion deal.
"Progress will be working over the next 30 days to determine the nature of the issues and the potential remedies," the company's president and CEO Michael Culbert said in a published statement.
"The long-term health of the natural gas industry in Canada and the development of a new liquefied natural gas export industry are dependent on international investments such as (the one by) Petronas," Culbert added.
Industry Minister Christian Paradis said in a statement on Friday that he had sent a letter to Petronas indicating he was "not satisfied that the proposed investment is likely to be of net benefit to Canada."
"I came to this decision after a careful and thorough review of the proposed transaction. Under the Investment Canada Act, Petronas now has up to 30 days to make any additional representations and submit any further undertakings, which can be extended with my agreement and that of the investor. Subsequently, I will either confirm this initial decision or approve the acquisition," Paradis said in the statement.
"Due to the strict confidentiality provisions of the Act, I cannot comment further on this investment at this time," Paradis added.
An analyst with HwangDBS Investment Bank Berhad told Rigzone on Monday that Petronas appears "very keen on the acquisition."
"Petronas is likely to follow up in the coming weeks with a resubmission," the analyst said.
Progress revealed on July 27, 2012, that the company's board of directors has approved the deal, in which Petronas would acquire all of Progress' outstanding common shares for $22.15/share (CAD22.00/share). The acquisition represents a 1.6 percent premium over Progress' closing share price for Oct. 19, 2012 on the Toronto Stock Exchange of $21.80/share (CAD21.65/share).
The transaction follows a joint venture established between Petronas and Progress last year to develop a portion of Progress' Montney shale assets in the foothills of northeast British Columbia and to explore additional opportunities to develop liquefied natural gas (LNG) export capacity on British Columbia's west coast.
Generated by readers, the comments included herein do not reflect the views and opinions of Rigzone. All comments are subject to editorial review. Off-topic, inappropriate or insulting comments will be removed.
RELATED COMPANIES