Natural Gas: Smart Power, Smart Politics
by Tom Amontree
|
America's Natural Gas Alliance
|
Thursday, October 18, 2012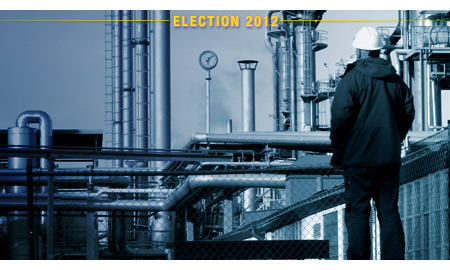 This opinion piece presents the opinions of the author.
It does not necessarily reflect the views of Rigzone.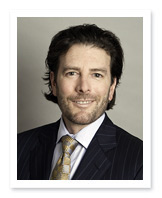 Source: ANGA
It's no surprise that energy figures so prominently in national and local political conversations this election cycle. The desire for greater use of clean, affordable, domestic energy hits home for people and businesses across our nation. It is a new development, however, to see natural gas at the center of these conversations.
Four years ago, we were just beginning to understand the sheer magnitude of the American shale gas opportunity. In fact, my organization, America's Natural Gas Alliance, didn't even exist. Today, natural gas is transforming not just our energy choices as a nation, but the possibilities before us all to drive job creation and economic growth, advance U.S. energy security and make real strides today for cleaner air.
Natural gas enjoys rare support across the political spectrum. Both President Obama and Governor Romney have touted its many benefits. And again, in the first debate in Colorado each spoke about natural gas as offering opportunities for our nation. And, from members of Congress to governors and mayors, public leaders are pointing to responsible natural gas development as a key driver of economic recovery and the enhanced competitiveness of American workers and businesses.
Pragmatic leaders understand—and see in their on-the-ground experience with our industry—that with natural gas we don't have to choose between our economic and environmental priorities. Instead, responsible natural gas development is having very real and positive impacts in the 32 states that are home to this abundant domestic energy source.
The positive impacts start with jobs. According to IHS Global Insight, natural gas supports 2.8 million American jobs. And, shale gas alone is expected to add 1 million more jobs over the next two decades, both directly in the natural gas industry and in related fields, such as manufacturing, construction and chemicals. In fact, companies like Nucor, Dow Chemical, Formosa Plastics, and U.S. Steel are opening new plants or bringing operations back to the U.S. thanks to our nation's vast domestic supplies of affordable natural gas.
The more we put this domestic energy to use for power generation, transportation and industrial uses, the more economic benefits we reap right here at home. And all of us stand to gain. IHS has estimated that the average U.S. household will save $926 this year thanks to affordable natural gas, and those annual benefits will more than double by 2035.
Natural gas is an economic lifeline to communities in hard times. In 2010, shale gas production contributed $18.6 billion in federal, state and local government tax and federal royalty revenues. It is estimated that by 2035, these receipts will more than triple to just over $57 billion each year. That's money for schools, roads and other public services that build and sustain American communities.
We know natural gas is a cleaner fuel. In fact, a recent study by the environmental investor group CERES, found a nearly 70 percent reduction in sulfur dioxide and smog-forming nitrogen oxide over the past 20 years thanks to growing use of natural gas among the nation's top 100 utilities. Nearly half the reduction came in just a two-year period from 2008 to 2010. The U.S. Energy Information Administration has similarly noted that U.S. carbon emissions from the power sector are at 20-year lows due in part to the growing role of natural gas in a diverse U.S. energy portfolio.
When we talk about energy, we tend to talk about what can or should happen off in the future. Natural gas offers our nation an extraordinary opportunity to make a real difference today—for our economy, for our energy security and for our air. Regardless of your politics, that's one ticket we all should be able to vote for.
Tom Amontree is the executive vice president of Washington, D.C.-based America's Natural Gas Alliance (ANGA).
Generated by readers, the comments included herein do not reflect the views and opinions of Rigzone. All comments are subject to editorial review. Off-topic, inappropriate or insulting comments will be removed.