China Unlikely to Replicate US Shale Gas Boom
by Dow Jones Newswires
|
Jacob Gronholt-Pedersen
|
Thursday, October 18, 2012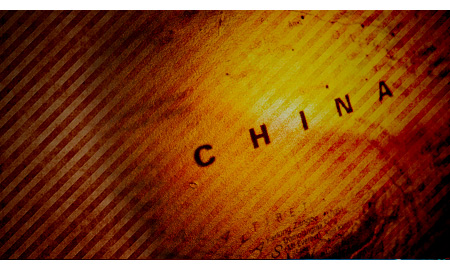 China is unlikely to replicate the shale gas boom of the United States in speed or scale, but low drilling costs and high local gas prices make it attractive to drill for unconventional gas reserves, says the top executive at one of the few foreign companies drilling for gas in China.
China has ambitious plans to sharply increase natural gas output in the coming decade by following in the footsteps of the U.S., where hydraulic fracturing has spurred a shale gas boom in recent years.
It recently set a target of producing 6.5 billion cubic meters of shale gas annually by 2015, up from virtually zero this year. It is also aiming to rapidly increase production to 60 billion-100 billion cubic meters a year by 2020.
However, these targets could be difficult to achieve due to a lack of technology and geological information about the reserves, Paul Atherley, managing director of AIM-listed Leyshon Resources Ltd., told Dow Jones Newswires Thursday.
"If they want to reach those targets, they need to get out there and drill. And that's just not happening at the moment."
Initial estimates by the U.S. Energy Information Administration show China's shale gas reserves are even larger than those of the U.S.
However, the economics of drilling for gas "are very attractive," he said.
Drilling an exploration well costs only around $1.5 million, about a third compared with Eagle Ford, Texas, he added.
Australia-based Leyshon this year acquired the right to explore for unconventional gas in the Ordos Basin in Shanxi province in central China.
The company plans to complete drilling the first two wells this year and has committed $25 million to drill a total of 13 wells in the block by 2014.
According to initial estimates, the block holds potential reserves of up to 3.8 trillion cubic feet of unconventional gas.
A tender for 20 shale gas blocks announced last month marked the first time China allowed foreign companies to participate in joint venture bids as minority partners. The first round in June 2011 was limited to state-owned companies.
The prospect of drilling for possibly the largest unconventional gas reserves in the world has already drawn interest from international majors such as BP PLC, Chevron Corp., Total SA, ConocoPhillips and Eni SpA.
In March, Royal Dutch Shell PLC signed the first major production-sharing contract, with China National Petroleum Corp., for exploration of a shale gas deposit in the Sichuan Basin.
Under a similar pact, the gas produced by Leyshon Resources will be sold to a local distributor at a fixed price of $7.2 per 1,000 standard cubic feet. In comparison, U.S. gas prices are below $3 now.
State-owned PetroChina holds an option to buy 40% of any project if Leyshon finds commercial gas reserves.
Generated by readers, the comments included herein do not reflect the views and opinions of Rigzone. All comments are subject to editorial review. Off-topic, inappropriate or insulting comments will be removed.
RELATED COMPANIES