Obama Does Better: European View
by Jon Mainwaring
|
Rigzone Staff
|
Wednesday, October 17, 2012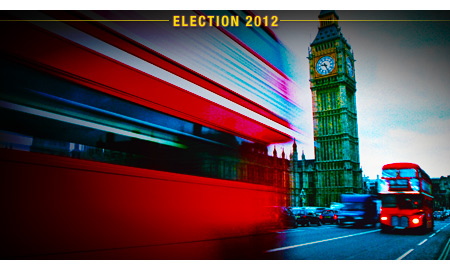 Barack Obama's second presidential debate with Governor Mitt Romney – at Hofstra University in Hempstead, New York – was a success for the President, according to U.S. observers among Europe's media.
On Wednesday, the general response from Europe's press and broadcast media was that Obama had performed a lot better than he had in the first debate in Denver, Colorado.
The BBC's North America editor, Mark Mardell, cautiously remarked that President Obama "redeemed himself" in the debate, not so much because Obama had won but that "he didn't lose this time" and that he was "confident, combative and strong".
UK left-of-center broadsheet The Guardian was more forthright in its view. The newspaper described Obama as having won the second presidential debate "with Mitt Romney committing a series of gaffes". Even the right-wing Telegraph newspaper conceded that Obama had "fought back" and "won the debate on points".
France's Le Figaro newspaper described Obama as having "emerged victorious", while Spain's El Pais said that Obama had "taken revenge in a fierce debate".
However, the online version of Der Spiegel – Germany's biggest-selling news weekly – described the President's "much improved" performance as still "falling short", accusing him of failing to reveal "Mitt the Monster".
Obama and Romney clashed over a series of issues – including the President's response to the recent killing of U.S. Ambassador Chris Stevens and three other Americans at the Benghazi consulate in Libya – but The Guardian said the most dramatic moment was when the two candidates stood just a few feet apart "almost eye-balling" each other during a discussion about the lack of drilling for oil on federal land.
Obama defended his record on energy, particularly the production of hydrocarbons. "We have increased oil production to the highest levels in 16 years. Natural gas production is the highest it's been in decades. We have seen increases in coal production and coal employment."
Although the President pointed out that the United States cannot just produce traditional sources of energy – noting a doubling of fuel-efficiency standards on cars and a doubling of clean energy production through wind, solar and biofuels – he insisted that he would still continue to open up new areas for drilling.
"We continue to make... it a priority for us to go after natural gas. We've got potentially 600,000 jobs and a hundred years' worth of energy right beneath our feet with natural gas. And we can do it in an environmentally sound way," said Obama.
"Now, Governor Romney will say he's got an all-of-the-above plan, but basically his plan is to let the oil companies write the energy policies. So he's got the oil and gas part, but he doesn't have the clean energy part. And if we are only thinking about tomorrow or the next day and not thinking about 10 years from now, we're not going to control our own economic future, because China, Germany — they're making these investments. And I'm not going to cede those jobs of the future to those countries. I expect those new energy sources to be built right here in the United States."
Romney countered that oil production on Federal land is down 14 percent this year, while gas production is down 9 percent.
"Why? Because the President cut in half the number of licenses and permits for drilling on Federal lands and in Federal waters," he said.
"Look, I want to make sure we use our oil, our coal, our gas, our nuclear, our renewables. I believe very much in our renewable capabilities — ethanol, wind, solar will be an important part of our energy mix. But what we don't need is to have the President keeping us from taking advantage of oil, coal and gas. This has not been Mr. Oil or Mr. Gas or Mr. Coal. Talk to the people that are working in those industries," added Romney.
The major clash of the debate occurred when Obama responded that "very little of what Governor Romney just said is true" and that his administration had "opened up public lands" and is "actually drilling more on public lands" than the previous administration.
Romney responded with: "In the last four years, you cut permits and licenses on Federal land and Federal waters in half."
In a heated exchange, both candidates bickered – with Obama complaining "not true" more than once to Romney's assertion that his administration had cut permits and licenses on Federal land and water – before the debate finally moved on.
Instant polls following the debate suggested a narrow win for Obama. A CNN survey of registered voters found that 46 percent believed Obama won the debate, while 39 percent said Romney did. A CBS poll found 37 percent in favor of Obama, compared with 30 percent believing Romney won the debate.
Generated by readers, the comments included herein do not reflect the views and opinions of Rigzone. All comments are subject to editorial review. Off-topic, inappropriate or insulting comments will be removed.