Poland's Proposed Hydrocarbons Tax Based On Volumes, Profit
by Dow Jones Newswires
|
Marynia Kruk
|
Tuesday, October 16, 2012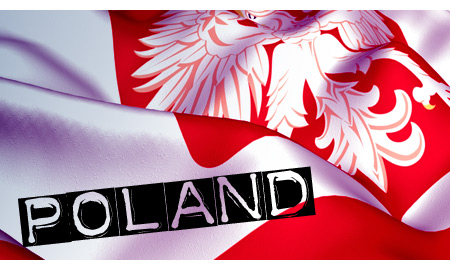 WARSAW - Poland's government proposed a new tax structure for its oil and gas sector Tuesday, which will be based on both the value of a given company's production volumes and its profits.
The framework has been keenly awaited by Poland's embryonic shale gas sector. Many companies slowed down work on drilling test wells this year in anticipation of clarification on their future tax burden.
The tax will also affect state-controlled PGNiG SA, which currently dominates production of conventional oil and gas in Poland.
Both conventional and unconventional oil and gas production will be taxed, the government said in a news release Tuesday about the proposed framework. Natural gas and crude oil volumes will be taxed at 5% and 10% of the value of production volumes, respectively.
The government also plans a "special hydrocarbons tax" worth 25% of the difference between companies' sales and spending, it said. In all, the planned tax burden for the oil and gas sector will be about 40% of pre-tax profit.
This tax revenue will go towards both Poland's central budget and municipal government budgets, the government said, without specifying the breakdown.
Another element of Poland's regulatory framework for the sector is a yet-to-be-created company called NOKE, or National Energy Minerals Operator. NOKE, a 100% state-owned company overseen by the Treasury Ministry, will have the right of first refusal on the secondary trade in licenses, on market terms.
The re-sale of hydrocarbon licenses will only be permitted to pre-approved buyers, the government said.
However, current holders of exploration licences will keep the pre-emptive right to acquire production licences of their acreage.
Companies that want to acquire new exploration licences will have to go through a pre-qualification process before taking part in license tenders.
Poland plans to allow non-drilling exploration work without a license, "which will increase competition."
NOKE will pay out its net profit to the Polish budget and to a planned Hydrocarbon Generation's Fund, which will make long-term investments.
Generated by readers, the comments included herein do not reflect the views and opinions of Rigzone. All comments are subject to editorial review. Off-topic, inappropriate or insulting comments will be removed.
RELATED COMPANIES