BP's Trip of a Lifetime
by Jon Mainwaring
|
Rigzone Staff
|
Tuesday, October 16, 2012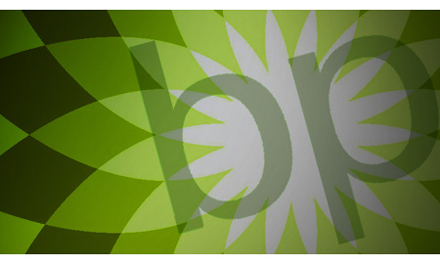 Earlier this month, BP launched the latest round of its 'Ultimate Field Trip' competition which culminates with the winners going on a short internship with the company at various locations around the world.
The competition, which has been running for three years, is designed to attract the best science, technology, engineering and mathematics (STEM) students, and to give them an insight into the exciting careers and opportunities offered by the energy industry.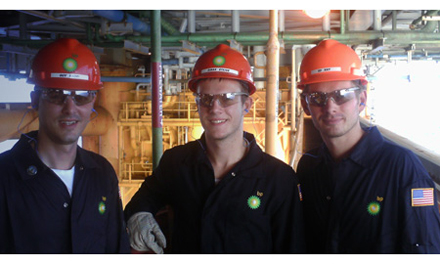 The 2011 competition saw the winners spend time on a North Sea offshore platform and go on a trip to Norway, while last year's winning team carried out projects on a rig in the Gulf of Mexico and at BP sites in Trinidad and Tobago.
The battle for places is fierce and involves a lengthy competition between hundreds of teams of students from different universities. Each team is made up of three students and has to come up with a solution to a technical challenge that BP has set.
The students submit their solution on five slides and then, a handful of teams (a dozen in the 2012 competition) deemed to have the best solutions get to present in person to the BP judges at a semi-finals event. A few teams make it through to the final, depending on how good their solutions are, where they again present in front of judges and an audience, along with a Q&A session.
While the 2013 winners get to go on the Ultimate Field Trip, they will also receive a GBP 1,000 (USD 1,607) prize and are guaranteed a graduate or internship interview, the runners up get a GBP 500 (USD 804) prize and are invited to shadow a BP manager for a day.
Team Aspire, from the University of Strathclyde in Scotland, won the 2012 competition with an innovative idea to create the world's first zero-emission oil refinery. The team came up with a concept that involved using nature's ability to absorb carbon dioxide.
Aspire's idea involved algae and photosynthesis, so that flue gas from an oil refinery could be used as the source of the carbon dioxide that is necessary for photosynthesis to occur. As well as providing a system for carbon capture, the algal biomass could even produce a profit by being used to create a range of byproducts such as biofuels and pharmaceuticals.
Discovery Days
Edward Kay, one of the team and a student of naval architecture at Strathclyde, told Rigzone that even just from the competition phase of the Ultimate Field Trip the team gained a major insight into how BP works and learned some valuable skills.
"We gained a lot from the experience, and not just about the subject," said Kay. "We learned about presentation skills and applying engineering knowledge to practical situations. So, the competition was great and then the prize was amazing."
Indeed, everyone who applies to take part in the operation gets to go on one of BP's 'Discovery Days'. These are open-day events – usually involving a site visit – when BP shows science, engineering and business students how they can use their knowledge in an international energy company. BP says that some students use a Discovery Day to help them determine which degree course options they should choose, while others use it as a springboard for an internship application.
Kay, along with fellow naval architecture student Guy Drori and aero-mechanical engineering undergraduate Simonas Stilius, beat 732 other students to win the Ultimate Field Trip, which involved a six-week trip to the U.S. Gulf of Mexico and Trinidad and Tobago.
"We had three weeks in Houston and the Gulf of Mexico, and then three weeks in Trinidad and Tobago," explained Kay.
While in the United States, the students spent time at BP's operation in Houston and on an oil platform.
"In Houston, we were given a project between the three of us, so we familiarized ourselves with that, and we also had to do a lot of training in order to go offshore. So we had offshore survival and helicopter evacuation training, which was good fun," said Kay.
The students' project was to come up with solutions to a chemical storage issue that involved finding the best way to store a corrosion inhibitor from a health-and-safety point of view. They then went to the oil platform in the Gulf of Mexico – Na Kika – where they carried out their project for four days before returning to Houston to present their findings to the management team there.
Like the Texas/GOM part of the field trip, the Trinidad component also lasted three weeks.
"The first week was similar to Houston. We did orientation and visited the various sites on the island, and then we started working on our project. This time it was an individual project, so each one of us had a different project, and we worked on that for the whole time, although we did have some time to go and visit one of the offshore oil platforms," said Kay's colleague Drori, who added that the whole experience "definitely opened our eyes" to the opportunities that going to work for an energy company like BP can offer.
Previously restricted to entrants from UK universities, the 2013 Ultimate Field Trip – entries for which have just opened – will be a more international affair. It will see students from around the world competing to come up with the best solution to reduce the cost of 'passenger kilometers traveled' (PKT), with each team free to focus its innovation on one mode of passenger transportation from road, rail, water or air, or a combination of each.
The top prize this year will see the winners go on field trips to one of BP's operations around the world.
Generated by readers, the comments included herein do not reflect the views and opinions of Rigzone. All comments are subject to editorial review. Off-topic, inappropriate or insulting comments will be removed.
RELATED COMPANIES