Investment Confidence Returning to UK Continental Shelf
by Jon Mainwaring
|
Rigzone Staff
|
Monday, October 15, 2012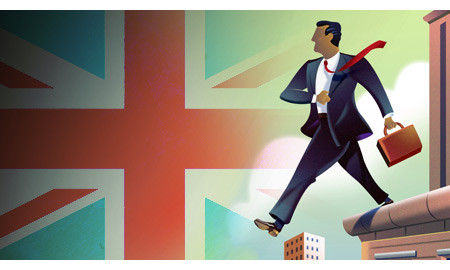 Analysis of third quarter figures shows that confidence is returning when it comes to investment decisions being made in the UK Continental Shelf, according to international consulting firm Deloitte.
Deloitte's latest 'North West Europe Review', published Monday by its Petroleum Services Group, shows that drilling activity in the UK during the first three quarters of 2012 has exceeded the same period of last year and is just 6 percent off the total number of wells drilled during 2011. With the final quarter of the year still to be completed, drilling levels are on target to overtake 2011's total.
In addition, the number of UK deals – where oil and gas fields are bought and/or sold – reported this year is already up 5 percent on the total number which took place last year. The number of fields granted development approval in the UK this year has also surpassed the total number of approvals in 2011.
Deloitte's report follows other recent upbeat reports concerning the UK North Sea this year.
In late August, industry body Oil & Gas UK reported that confidence in the UK oil and gas sector was the highest it had ever been since the organization begun compiling business confidence data four years ago.
More recently, oil analysts at London-based Westhouse Securities last week stated that the UK North Sea has now entered its "third age" of consolidation as a result of the recent acquisitions of Encore Oil, Nautical Petroleum, Agora Oil & Gas and Deo Petroleum.
"The North Sea may be one of the world's most mature hydrocarbon basins, but it still possesses sufficient appeal to attract some of the highest-quality management and technical teams within the industry," they said.
In a statement accompanying Monday's report, Graham Sadler, the managing director of Deloitte's Petroleum Services Group, said:
"While this quarter's drilling activity showed a decrease when compared to Q2, cumulatively we can see 2012 eclipsing drilling activity in 2011. We're still not seeing pre-recession levels of activity, but there's a definite feeling of some confidence coming back to businesses operating in the UKCS."
Generated by readers, the comments included herein do not reflect the views and opinions of Rigzone. All comments are subject to editorial review. Off-topic, inappropriate or insulting comments will be removed.