Uganda's Oil Rights Auction Likely Delayed To 2013
by Dow Jones Newswires
|
Nicholas Bariyo
|
Friday, October 12, 2012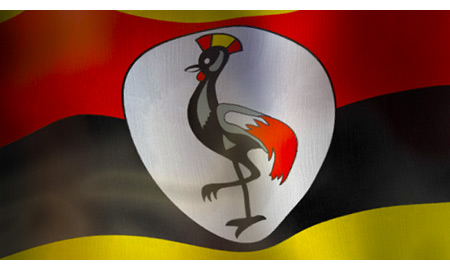 KAMPALA--Uganda's next oil licensing round, initially expected later this year, will now likely only take place in 2013 after lawmakers Friday postponed a vote on two key bills that have to be ratified before companies are allowed to bid for fresh exploration rights.
The latest delay to the country's much-anticipated oil laws comes amid continued disagreements between parliament and President Yoweri Museveni over how Uganda's nascent energy sector should be regulated.
Because the planned auction of prospecting rights can only go ahead once the law is passed, companies like Total SA (TOT, FP.FR) that were planning to take part in the bidding face a further wait. The halt to the bills' progress is the third delay since they were brought to the house in February.
Parliament Thursday suspended debate on the bills after lawmakers accused the National Resistance Movement-led government of ignoring a number of proposals aimed at promoting greater legislative oversight, improved environmental standards as well as transparency and accountability. The bills be debated next month when lawmakers return from their third and penultimate annual recess.
"We shall continue to push for greater transparency in the oil sector before these bills are passed," said independent lawmaker Gerald Karuhanga.
Attempts to turn Uganda into Africa's next major oil producing nation have been beset by political complications since commercial quantities of crude were discovered in 2006. A $2.9 billion deal by British wildcatter Tullow Oil PLC (TLW.LN) to sell two-thirds of its exploration assets in the country to French major Total and China's Cnooc Ltd. (CEO) was finally approved earlier this year, though Uganda has since withheld approval of the three firms' plans to develop a local crude industry until several issues are resolved. Total last month said it expected commercial oil production to start in 2017, a year later than initial projections had suggested.
Generated by readers, the comments included herein do not reflect the views and opinions of Rigzone. All comments are subject to editorial review. Off-topic, inappropriate or insulting comments will be removed.
RELATED COMPANIES