Panel: Presidential Election Result Will Not Change US-Asia Ties
by Quintella Koh
|
Rigzone Staff
|
Friday, October 12, 2012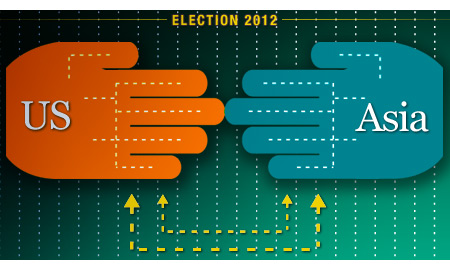 Asia's relationship with the United States will not change regardless of who occupies the White House after the Nov. 6 election, two experts said Tuesday at a panel discussion organized by the Singapore Institute of International Affairs (SIIA), The Straits Times reported.
"While China's rise in economic and military power is a concern, it is not a hot-button issue," associate professor Andrew White of Singapore's Management University law faculty was quoted as saying.
White has held grassroots leadership positions in the Republican Party.
White was referring to high-profile territorial disputes in the South China Sea involving China, Japan, Taiwan, Vietnam and the Philippines that took place in recent months.
President Obama's Republican rival Mitt Romney has repeatedly vowed to brand China as a currency manipulator on his first day as president should he win the White House, the daily reported.
Steven Okun, who chairs the Asia-Pacific Council of American Chambers of Commerce, was quoted as explaining that Romney's statement was simply "campaign rhetoric".
"I don't think there will be a difference between a Romney administration and a second-term Obama administration when it comes to China," Okun said.
Generated by readers, the comments included herein do not reflect the views and opinions of Rigzone. All comments are subject to editorial review. Off-topic, inappropriate or insulting comments will be removed.