Providence: Barryroe Has 'Significant Productive Potential'
|
Wednesday, October 10, 2012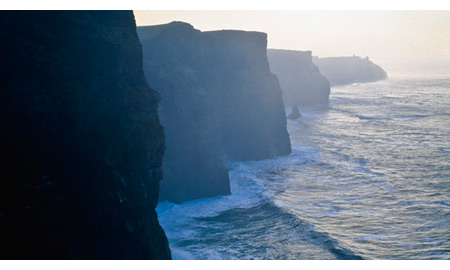 Irish explorer Providence Resources announced Wednesday that it will use a recovery factor of 31 percent for the development planning of its Barryroe oil find in the Celtic Sea off the south coast of Ireland.
In a statement, Providence said it had recently undertaken static and dynamic modeling of the main Basal Wealden oil-bearing reservoir interval. This study established oil recovery factors that range from 17 percent to 43 percent.
Based on a development scenario that involves 41 horizontal production and 22 horizontal water-injection wells over a 25-year field life, Providence has come up with a recovery factor of 31 percent.
In July, Providence issued updated oil-in-place figures for the Middle Wealden and Basal Wealden zones of between 1,043 million barrels of oil on a P50 basis and 1,612 million barrels of oil on a P10 basis. In early September, the company said that there was another 778 million barrels of oil in place in the Lower Wealden and Purbeckian zones (also on a P50 basis).
Providence Technical Director John O'Sullivan commented in a statement:
"These reservoir and dynamic modelling studies have identified significant productive potential in the Basal Wealden reservoir, which is consistent with the test and other data that we have previously announced."
Speaking to BBC Radio early Wednesday morning, Providence CEO Tony O'Reilly said that he hoped Barryroe would mark "a renaissance" in the Irish offshore sector.
Providence also announced Wednesday that it has awarded the Barryroe Concept Development Engineering Study contract to Procyon Oil & Gas.
Oil analysts at London-based Cenkos Securities estimate that the recovery rate equates to approximately 280 million barrels of recoverable oil from the Middle and Basal Wealden zones alone.
"The studies outlined to date suggest that a development concept involving horizontal wells has the potential to deliver daily production peaking at over 100,000 [barrels of oil per day]," they said in a research note.
Generated by readers, the comments included herein do not reflect the views and opinions of Rigzone. All comments are subject to editorial review. Off-topic, inappropriate or insulting comments will be removed.