O&G Recruiters Need to Be Swift When Hiring
by Jon Mainwaring
|
Rigzone Staff
|
Wednesday, October 10, 2012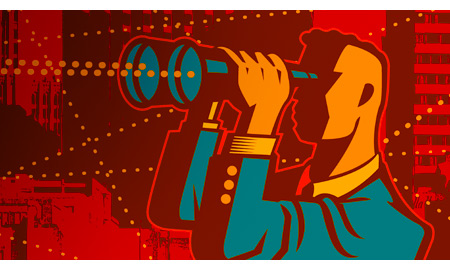 Readers who follow Rigzone's "Great Crew Change" series of articles about the impending retirement of Baby Boom generation oil and gas professionals will be well aware of the difficulties upstream-focused companies currently face when it comes to finding the right skills and experience amid a busy time for the oil industry.
A common concern among senior executives of exploration and production firms - both large and small - is that while there are armies of young graduates looking to enter the sector, experienced people are very thin on the ground.
Consequently, competition for talent between oil and gas companies is extremely fierce right now, but one global recruitment firm for the energy industry believes that firms can take a few simple steps to improve their hiring process and get ahead of the herd.
Swift Worldwide Resources has found that a quick recruitment process of a few days – where résumés are responded to straight away, candidates interviewed soon afterwards and a job offer/rejection along with feedback soon after that – leads to hiring successes far more often that a drawn-out hiring process.
This might seem obvious to anyone who has ever been recruited by an oil firm, or any firm for that matter. But you would be surprised at how many companies keep candidates dangling, according to Swift CEO Tobias Read.
After making anecdotal observations that firms who appeared to be speedy when it came to their recruitment process were achieving greater hiring success than those that do not, Read decided to analyze a pool of 6,000 openings worldwide for professional-grade staff across several companies in the upstream oil and gas sector.
An Employee's Market
Swift's research found two illuminating facts. The first was that a maximum chance of hiring success of 42 percent could be achieved in a theoretically optimum hiring scenario – where the résumé is received, candidate interviewed and the job offer made all on day one. The second was that each day's delay in the hiring process reduced the chance of hiring success by a whole percentage point, so that if a company takes 20 days from receiving a résumé to making an offer, the chance of actually achieving a successful hire is just 22 percent.
That even the maximum percentage chance of hiring success, at 42 percent, seems low is certainly a feature of a booming oil and gas sector along with the shallow pool of experienced talent available, which means it's an employee's market.
"It is a supply-driven market at the moment rather than a demand-driven market and it has been for certainly the last two years and I think it will continue to be so for the foreseeable future. There's so much committed capex over the next five years that I can't really see a slowdown. At the same time you have a reduction in the number of traditional people coming into the market and, really, a change in the demographics," Read told Rigzone.
"Most of our customers are really finding it hard to fill positions. And when they can't fill a position… what it results in is massive lost opportunity, with potential penalties. They are not able to bring [projects] to completion as quickly as possible, which means ultimately that they can't extract oil from the ground and take revenues from it," added Read.
"There is a staff shortage and we saw some people winning better than others and some that weren't and we wanted to be able to tell them why. So without really any expectation of what the answer would be, we conducted a pretty exhaustive assessment of the data and we wanted it to be data-driven rather than anecdote-driven because our customers love data. If you can present something to them which is built up on fundamental information they really do take notice of it and respond to it."
Swift's data backs up the idea of a 'good employer' brand, according to Read.
"If you or I are sitting there in a reasonably hot market and we are looking for a job and one potential employer responds quickly and gets back to us with nice feedback, invites us in for an interview, gives us an offer quickly, and the offer is the offer we are looking for, we would look very favorably upon that. But if we have another company, no matter what we thought of them previously, that's very slow, that takes a long time to come back and the response they give us is half-hearted and we get an offer three months later, we are going to look at those two choices and we will look at one company in a much more positive light than another," Read pointed out.
"It reflects very significantly on the image of a company. If they can't even be bothered to interview quickly, or give you good feedback or it takes three months, then whether you think of it overtly or subliminally you probably wouldn't want to work for a company like that because if you had a pay rise or a rate review or if there's an issue what says that they are going to respond to that properly?"
Upfront Effort
So what can upstream oil and gas companies do to improve their recruitment process and make sure they get the people they need?
"Probably the most important thing that anyone can do to get ahead here is put a bit of effort in up front," Read said, explaining that his firm is often tasked with very poor briefs from clients about the kind of personnel they want.
For example, a one-line request such as "Go and get us a process engineer" is not good enough, according to Read.
"Actually, they don't want just a process engineer; they want a very specific process engineer who's got a certain number of years' experience and who's worked in certain particular sub-sectors. They know… very specifically what they are looking for, but they just put down a very simple one-liner and then get very frustrated when we aren't able to mind read and find out the specific things that they want," he said.
"If they were only able to put the effort in up front then we wouldn't waste 50 percent of our time and they would get a group of résumés that are very specifically tailored to their needs."
Another key issue is feedback. "If something isn't right [with the recruitment process] then give feedback to allow us to respond," Read pointed out. "Feedback is something that a lot of people don't provide, so they end up frustrated and we end up frustrated."
Read explained that very often recruiters' expectations change after they start receiving résumés and interviewing candidates. Recruitment professionals need to be told if requirements have been shifted to include such things as international experience and a faculty for foreign languages.
"Whatever they are looking for they need to give us feedback," he said.
The main step with recruitment, though, is "to move really quickly" and that includes removing unnecessary steps from the recruitment process.
"What we tend to see in a lot of areas is that HR gets involved and introduces a series of steps and delays. We've identified that, although not universally, quite often where there is an intermediary involved it slows the process down and reduces the hiring success rates," Read pointed out. "The closer we can get to the hiring manager and cut out those bits in the middle, generally the greater hiring success rate we have."

Generated by readers, the comments included herein do not reflect the views and opinions of Rigzone. All comments are subject to editorial review. Off-topic, inappropriate or insulting comments will be removed.