U.S. High Court Rejects Chevron Challenge on Ecuadorean Judgment
by Dow Jones Newswires
|
Brent Kendall
|
Tuesday, October 09, 2012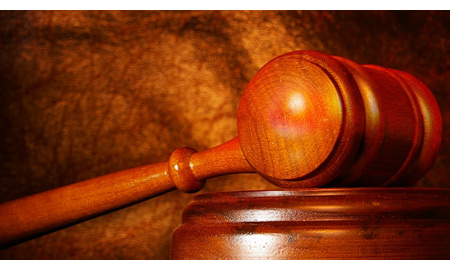 WASHINGTON - The U.S. Supreme Court on Tuesday refused to consider Chevron Corp.'s bid to block the collection of a $19 billion Ecuadorean environmental judgment against the company.
Chevron was seeking to bar a group of Ecuadorean plaintiffs from collecting the money in the U.S. or against its affiliated companies in other nations.
The plaintiffs said in response that the company's quest to block enforcement of the ruling anywhere in the world was radical and unprecedented.
An Ecuadorean court handed down the judgment in 2011, finding Texaco Inc.'s oil exploration was responsible for pollution in the country's Amazon region. Chevron acquired Texaco in 2001, years after the company ceased its oil-drilling operations in Ecuador. Chevron argued the judgment was procured by fraud and was the product of an Ecuadorean judicial system that was neither impartial nor fair.
A New York federal trial judge sided with Chevron in March 2011, issuing a preliminary injunction that barred the plaintiffs from seeking to enforce the judgment anywhere outside of Ecuador. But several months later, the 2nd U.S. Circuit Court of Appeals threw out the injunction, saying the lower-court judge had no power to "declare a foreign judgment null and void for all purposes in all countries." The appeals court also said the trial judge couldn't preempt the plaintiffs from attempting to pursue Chevron in New York.
The Supreme Court, in a short written order, left the 2nd Circuit ruling in place and rejected Chevron's appeal without comment.
Chevron has brought other claims against the plaintiffs and their lawyers, arguing they engaged in fraud and extortion to shake down the company. Those claims are still proceeding in federal court.
The case is Chevron Corp. v. Naranjo, 11-1428.
Generated by readers, the comments included herein do not reflect the views and opinions of Rigzone. All comments are subject to editorial review. Off-topic, inappropriate or insulting comments will be removed.
RELATED COMPANIES