'The Man to See' Offers O&G Policy Insights
by Matthew V. Veazey
|
Rigzone Staff
|
Tuesday, October 09, 2012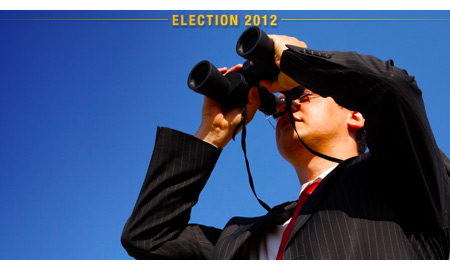 Before the development of horizontal drilling and refinement of hydraulic fracturing techniques to unlock shale gas deposits came the incentive to do so. The allure of exploiting shale gas largely has stemmed from a deregulated marketplace in which market forces, rather than government price controls, set the wellhead price of natural gas. J. Bennett Johnston was instrumental in changing the competitive landscape for producers, shippers and users of the fossil fuel more than three decades ago.
"Look, shale gas is a revolution in America," Johnston recently told Rigzone from his office in Washington, D.C.
He explained that cheap, domestically produced natural gas is a boon for electricity consumers, petrochemical manufacturers and other segments of the United States economy.
Johnston, a Louisiana Democrat who represented his state in the U.S. Senate from 1973 until his retirement in 1997, was a key sponsor of the Natural Gas Policy Act of 1978 that reinvigorated a domestic gas market grappling with declining supplies and artificially low prices. The statute gradually eliminated natural gas price ceilings, providing an incentive for upstream companies to develop new natural gas reserves. Moreover, the law allowed intrastate and interstate pipelines to expand their respective target markets by selling natural gas to and transporting it for each other without prior approval from the Federal Energy Regulatory Commission.
Another of Johnston's legislative hallmarks is the Outer Continental Shelf Deep Water Royalty Relief Act of 1995 (DWRRA). DWRRA encouraged oil and gas companies to develop resources in deeper waters of the western and central Gulf of Mexico because it waived federal royalty payments under certain conditions.
Prior to DWRRA, interest in the deepwater Gulf was "moribund," Johnston recalled. "Interest in the Gulf spiked greatly" soon after DWRRA became law, he said.
"The legislation itself was very successful."
The Washington-focused political magazine National Journal has referred to Johnston, who chaired the Senate Committee on Energy and Natural Resources for eight years, as "the man to see on all matters involving energy policy." Now 80, Johnston leverages his considerable energy expertise to advise clients on legislative and public policy through his lobbying firm Johnston & Associates and the allied law firm Steptoe and Johnson LLP. Not surprisingly, he is paying close attention to what the candidates for the White House and other key races are saying -- and what they are not -- about oil and gas policy.
'Pretty Sound' Policy and 'Intelligent Regulation'
President Obama and GOP challenger Mitt Romney are "saying different things on oil and gas policy," said Johnston. "I think Romney's oil and gas policy is really pretty sound."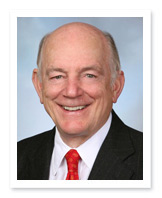 Johnston added that Obama "says a lot of the right things but a lot of his regulators do not do the right things."
He said that two problem areas have been the Obama administration's reluctance to grant a presidential permit for the Keystone XL pipeline and its desire to place hydraulic fracturing under the purview of federal environmental regulators. Johnston supports keeping fracking oversight at the state level because shale formations differ so greatly from state to state. He calls such an approach "intelligent regulation," and he applauds the states for the job they are doing.
Johnston also reminds proponents of federal oversight that the stakeholder with the greatest motivation to conduct fracturing, drilling and other operations safety is the oil and gas industry itself.
"The group most interested in safe drilling is the industry because they have the most to lose," said Johnston, citing the 2010 Macondo incident as a prominent example. "Ask BP."
"We very much need to do it safely and it's very clear that there were regulatory lapses in Macondo and the companies were negligent," Johnston continued. "There's no doubt about that [but] that doesn't mean we need to shut the whole thing down. You've got to weigh risk and reward...I think the risk is manageable and the reward for the economy is overwhelming."
A Taxing Problem
In the eyes of many American voters, Keystone XL and hydraulic fracturing regulation are arguably the most prominent issues that the domestic oil and gas industry faces. Important as these issues are, the industry faces other major challenges that often escape the electorate's notice. One such lower-profile issue is how the federal government taxes the industry relative to other sectors. Johnston said he would like to see the industry receive fairer treatment under federal tax laws.
"They pay more taxes than most other sectors of our economy," Johnston said of oil and gas companies. "They've done very well, but the amount of capital invested is absolutely huge."
"Say you strike a big oil field and you make billions of dollars," Johnston explained. "People don't understand that a lot of those wells cost hundreds of millions to drill and you get a lot of dry holes."
Johnston cited Section 199 of the Internal Revenue Code - also known as the "Manufacturer's Tax Credit" - as one particularly egregious example of how federal tax law treats the oil and gas industry unfairly. Congress enacted the tax credit in 2004 to encourage domestic job creation in oil and gas and other manufacturing and production segments of the economy. Four years later a provision in the Troubled Asset Relief Program (TARP) law, enacted in response to the subprime mortgage crisis, singled out the oil and gas industry by cutting its maximum allowable Section 199 tax deduction from 9 percent to 6 percent.
Other industries continue to receive the original 9-percent credit. In addition, each of the Obama administration's proposed budgets for 2009, 2010 and 2011 included provisions to eliminate the oil and gas industry's remaining 6-percent Manufacturer's Tax Credit. Because the administration has failed to pass a budget through Congress since Obama took office, the oil and gas industry has managed to hold on to what remains of its Section 199 deduction.
Should the 113th Congress (which begins in January 2013) and a Romney or second Obama administration work to implement tax reform, Johnston would like to see the oil and gas industry treated like other industries.
"If you want to increase taxes, it ought to be based upon some organizing principal," he said, citing taxes as a percentage of capital invested or a percentage of profit on sales as two possible benchmarks.
The justification should be "something that applies to everybody and doesn't just say that we're going to pick on the oil and gas industry because we don't like them."
Hope for Change
Johnston, who believes that Obama will win a second term, observed that the current administration's receptiveness to the oil and gas industry has evolved to some extent. He specifically complimented Heather Zichal, Obama's point person for energy and climate change, for "being very forthcoming" in discussing issues important to the industry. However, the former senator expressed frustration with the intransigence that a number of EPA officials continue to exhibit toward the industry.
"His rhetoric is coming around and I hope in a second term that his policy will match the rhetoric," Johnston said of Obama.
He also opined that it would be a "terrible political and policy blunder" for Obama not to grant a permit for Keystone XL in a second term.
"I hope that we will see a move toward the center by Obama," Johnston concluded. "That's a hope...I don't say that with any degree of conviction but I hope that and there are some signs that that might be so."
Generated by readers, the comments included herein do not reflect the views and opinions of Rigzone. All comments are subject to editorial review. Off-topic, inappropriate or insulting comments will be removed.