API Hopes New York Will Lift Hydraulic Fracturing Ban
by Karen Boman
|
Rigzone Staff
|
Friday, October 05, 2012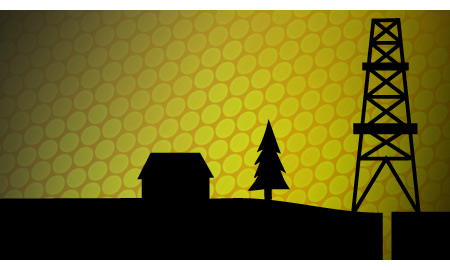 An American Petroleum Institute (API) official said he hopes New York Gov. Andrew Cuomo will lift the moratorium on hydraulic fracturing in the state of New York, citing API polls that show a large majority of New Yorkers that think oil and gas development in the state could create jobs.
The New York fracking moratorium is unlikely to be lifted anytime soon as the state's Department of Environmental Conservation is expected to miss a Nov. 29 deadline for finalizing regulations, the Associated Press reported earlier this week.
"I have been frustrated with New York for a long time," said API Chief Economist John Felmy of New York's four-year moratorium.
Felmy said he continues to see hydraulic fracturing as a "wonderful development opportunity" for the southern tier of New York State, home to a portion of the Marcellus shale play in terms of job creation.
A September 2011 Wood Mackenzie study commissioned by API found that, with policies in place to encourage oil and gas resource development, New York could see over 47,000 total jobs supported in the state in 2015 and over 64,000 total jobs in 2030, up from over 14,800 jobs for both years if the state's current policies continue. The study's development policy case assumes that the moratorium on hydraulic fracturing in New York will be lifted.
Additionally, New York state government revenues could reach $83 million per year in 2015 and $456 million per year in 2030. Federal government revenue under an energy development policy case would be $203 million in 2015 and over $3.5 billion in 2030. Wood Mackenzie estimates New York state government revenue at approximately $4 billion between 2012 and 2030.
Felmy cited the importance of shale energy to the United States energy future during a call with reporters Thursday. Exploration and production of the Bakken shale in North Dakota has transformed the state into the number 2 oil producer in the United States, reducing the state's unemployment rate to 3 percent and increasing state incomes sharply, Felmy said.
Development of America's shale industry in recent years is one reason the U.S. oil and gas industry has been able to create more than 100,000 jobs since the recession began – and four times as many indirect jobs – while total non-farm jobs across the country are down by about 5 million, said Felmy.
Despite low gas prices, Felmy noted the fact that companies have invested in leases in New York was a "powerful force" that keeps things moving forward. Depending on the leasehold, some plays may still be economic at lower prices, and the industry's ability to bring exploration and production costs down could also make E&P activity in New York possible.
Opponents of fossil fuel development are throwing everything at hydraulic fracturing, virtually all of which are false, said Felmy. Since 2009, API has published five standards specific to hydraulic operations, including:
well construction and integrity
water management
mitigating surface impacts
environmental protection for onshore production operations and leases
isolating potential flow zones during construction
API has conducted workshops with state officials in New York, Pennsylvania, West Virginia, Ohio and several other states in shale-rich areas across the country.
"Given the heightened interest in these standards, we have included the standards on well construction and integrity, water management and mitigating surface impacts as part of our 2012 standards plan," said Felmy. "We remain committed to safe and responsible development of our shale energy resources and to working closely with the states to ensure effective, appropriate regulation."
Both horizontal drilling and hydraulic fracturing are legal in New York, according to the state's Department of Environmental Conservation (DEC) website. Horizontal drilling has been used in New York since the 1980s, while hydraulic fracturing has taken place in the state since at least the 1950s. Low-volume hydraulic fracturing was used successfully and safely in New York consistent with the Generic Environmental Impact Statement (GEIS).
The advent of new technology to extract more gas through high-volume hydraulic fracturing and horizontal drilling prompted former Gov. David A. Paterson to require DECin 2008 to update the 1992 GEIS to allow new technologies to be analyzed and regulated and ensure all environmental and public health impacts are mitigated or avoided, according to DEC's website.
While a draft supplemental generic environmental impact statement was released in September 2009, DEC revised the draft SGEIS after receiving over 13,000 public comments on the document. DEC released additional information and a revised draft SGEIS released in September 2011.
A state judge struck down a two-year moratorium on natural gas drilling in Binghamton, N.Y., the Associated Press reported Wednesday, stating that the city had not shown a dire need to ban drilling since it is still not allowed in New York. However, environmental lawyers don't believe the ruling will impact other bans in the state.
Felmy called isolated bans on hydraulic fracturing in many cases to be foolish, attributing them to a lack of information about hydraulic fracturing.
"Wherever there are bans in place that don't make sense they should be overturned," said Felmy.
Generated by readers, the comments included herein do not reflect the views and opinions of Rigzone. All comments are subject to editorial review. Off-topic, inappropriate or insulting comments will be removed.
RELATED COMPANIES