Stanislaw: De-Politicize Energy
by Matthew V. Veazey
|
Rigzone Staff
|
Wednesday, October 03, 2012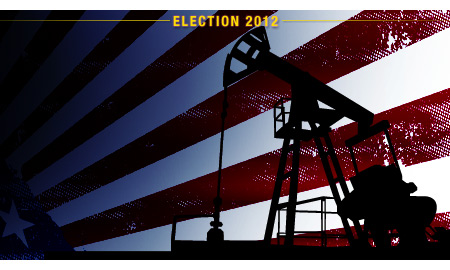 President Obama's re-election campaign website prominently touts the country's decreasing reliance on "foreign oil" during his administration and pursuing an "all of the above" strategy for boosting energy independence that relies on conventional and alternative resources. Former Massachusetts Gov. Mitt Romney's campaign website predicts the GOP candidate's policies will deliver North American energy independence by 2020.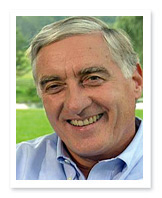 Increasing access to energy supplies from the United States and neighboring countries is an issue that resonates with voters. As the polling organization Rasmussen Reports finds, a majority of likely U.S. voters classify energy policy as "very important" among several key issues. In fact, Rasmussen's latest issues survey results show that energy policy is as important to voters as national security and fighting the War on Terror. Moreover, the findings reveal that energy policy was more important to respondents than immigration as well as the war in Afghanistan.
"Oil and gas is much more near the top of the agenda than it has been," said Joseph Stanislaw, an independent senior advisor to Deloitte.
Different paths to a shared goal
Stanislaw, a world-renowned energy economist and advisor for more than three decades, observed that both major presidential campaigns outline many of the same broad goals in regard to oil and gas. For instance, both camps present their own strategies for increasing domestic production. Similarly, each recognizes that expanding domestic production could support hundreds of thousands of new American jobs within the next decade. Furthermore, both campaigns direct their specific energy policy proposals toward a common end: increasing energy independence.
To be sure, Obama and Romney's respective energy policy prescriptions do differ considerably. For instance, Obama advocates a more prominent federal regulatory role in hydraulic fracturing while Romney prefers a more state-centric approach. Also, Romney has voiced support for a more streamlined system of permitting wells on federal lands and in federal waters offshore than what currently exists under the Obama Administration.
Changing the forum
That the Obama and Romney campaigns are devoting considerable attention to energy policy is understandable. Whether a heated national political campaign, laden with charged rhetoric aimed at elevating one candidate at the expense of another, is the best forum for presenting sound energy policy to the American people is another matter. In Stanislaw's view, a nonpartisan approach to informing voters about energy issues would be far more preferable. He contends that oil and gas technology and energy independence are two key issues ripe for such a strategy.
On the first issue, Stanislaw points out that several recent high-profile events and misinformation about hydraulic fracturing have made the general public "extremely distrustful of technology." Specific events include the collapse of the Upper Big Branch coal mine in West Virginia, the Macondo well blowout and subsequent oil spill in the Gulf of Mexico and the disaster at the Fukushima nuclear power plant in Japan.
"We need to get the American public comfortable again with technology," continued Stanislaw. "We've become very distrustful of high-capital-intensive projects. We need to explain the risks in nonpartisan terms."
Stanislaw credits the oil and gas industry for stepping up its efforts in recent years to properly inform the public about hydraulic fracturing and other matters that have become shrouded in political rhetoric. However, he observed that distilling the safety and environmental practices of such a technology-driven industry down to a level that the layperson can understand is a daunting challenge. The task becomes harder still when industry opponents continually distort or dismiss these facts with their own public awareness campaigns.
"The starting point is very difficult," said Stanislaw.
Another voice
Stanislaw proposes a different tack in advancing information and countering misinformation about the oil and gas industry. He contends that an "independent spokesperson" with the gravitas to command respect from disparate groups would elevate the broader public discussion. The primary role of such a spokesperson would be to separate facts about the oil and gas industry from perceptions and authoritatively convey that information to the public.
Stanislaw believes the ideal candidate would possess a multifaceted resume with experience in the government, corporate and non-profit spheres. He explained that such a background would equip that individual with the ability to navigate the political world, understand technological issues and present them in a meaningful and dispassionate way to various audiences.
"[He or she] can be a good arbiter and lay out the trade-offs we have to make," Stanislaw noted.
Another topic that such a spokesperson could expound upon is energy independence, which enjoys broad appeal across the political spectrum and is often equated with freedom from "foreign oil." Rather than endorse energy independence per se, Stanislaw advocates a goal that he says is more desirable yet receives far too little notice from candidates and pundits: North American energy self-sufficiency. In effect, the countries within North America – particularly the United States and Canada – would enjoy reliable and affordable access to supplies of oil, natural gas, coal and other resources for transportation and electricity.
Stanislaw explained that North American energy self-sufficiency would encourage greater production from within the region yet emphasize access to -- rather than the origin of -- energy supplies.
Stanislaw's vision of a nonpartisan, universally respected independent energy spokesperson may strike some as wishful thinking in a political climate where putting country before party often seems passé. For an issue such as energy that affects every American, however, Stanislaw emphasizes the need for the facts about the oil and gas industry to cut through the haze of partisan bickering.
"There is no risk-free source of anything out there," concluded Stanislaw. "I think the challenge for the industry is how do you address these perceptions without getting attacked."
What do you think? Take our poll on the right!
Generated by readers, the comments included herein do not reflect the views and opinions of Rigzone. All comments are subject to editorial review. Off-topic, inappropriate or insulting comments will be removed.