A Candidate With a Positive Energy Plan
by Don Briggs
|
Louisiana Oil & Gas Association
|
Tuesday, October 02, 2012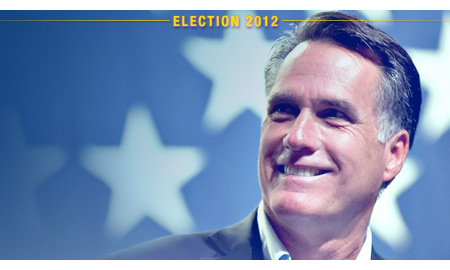 This opinion piece presents the opinions of the author.
It does not necessarily reflect the views of Rigzone.
In the coming weeks, Americans will go to the polls to elect a new President of the United States. While the past few months have produced much mud slinging and partisan politics, the end result of these campaigns will be a new president. Potentially, Barack Obama will be re-elected, but if the right has their way, Governor Mitt Romney from Massachusetts will take over the reigns. Romney recently released his new energy policy outlining his hopes for achieving energy independence by 2020. While this 2020 projection might be a touch zealous, the Romney group does have several positive ideas for energy development.
According to MittRomney.com, his energy policy has six main objectives:
Empower the states to control onshore energy development
Open offshore areas for energy development
Pursue a North American energy partnership with Canada and Mexico
Ensure accurate assessments of energy resources
Restore transparency to permitting and regulation
Facilitate private-sector-led development of new energy technologies.
To expand on a few of their goals, first, the Romney camp desires to give more power to the states to control onshore energy development. Through this empowerment, they feel that by establishing this process the states can then oversee all development and production on federal lands within the borders, not including lands designated as off-limits. Within the states power, regulatory processes and permitting programs for all types of energy expansion will be considered to fulfill all requirements of the federal government. Criteria will be established by the appropriate Federal-overseeing agency to certify the state processes.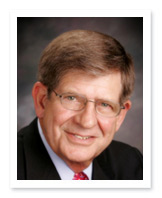 Photo: LOGA
Second, the Romney/Ryan ticket is proposing the opening of offshore areas for energy development that are currently closed by the Obama Administration. These areas range from the Gulf of Mexico, to the Atlantic coast, to portions of the Alaskan coast. They will assure that "state-of-the-art processes and safeguards for offshore drilling are implemented in a manner designed to support rather than block exploration and production". This potential offshore opening will not only create thousands of jobs in the oil and gas industry, but create additional economic development right here in Louisiana for sectors such as the restaurant, hotel and auto industry to name but a few.
Lastly, the Romney team's objective of restoring transparency to the permitting and regulation process is a key to Louisiana's economic growth. Louisiana suffered greatly during the Gulf of Mexico drilling moratorium of 2010. This moratorium directly affected the state of Louisiana killing thousands of jobs with the ripple effect felt across multiple industries within the state.
According to Romney, "If we develop our American resources to the fullest, we will guarantee ourselves an affordable and reliable supply of energy, and also enjoy benefits throughout the entire U.S. economy." Not only can their plan create over three million jobs and sustain more than one trillion dollars in revenue for federal, state and local governments, but it will help push our country towards a goal that we can hope will one day be reality – using home grown oil and gas rather than having a significant dependence on foreign resources.
Don Briggs is the president of the Louisiana Oil & Gas Association.
Generated by readers, the comments included herein do not reflect the views and opinions of Rigzone. All comments are subject to editorial review. Off-topic, inappropriate or insulting comments will be removed.