UK Oil and Gas: Corrupt or Just Well Regulated?
by Jon Mainwaring
|
Rigzone Staff
|
Tuesday, October 02, 2012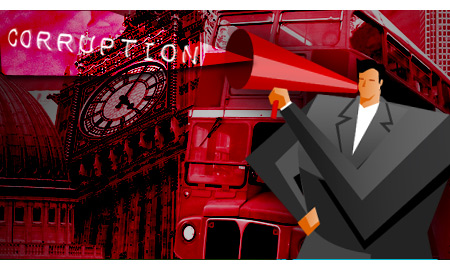 In July, a report from Ernst & Young highlighted that the UK oil and gas sector has seen the most completed prosecutions for bribery and corruption in the UK.

The accountancy firm, which analyzed 26 UK corruption cases since 2008 across a range of industries, found that the oil and gas sector accounted for nearly one-fifth of prosecutions.

At the time, Ernst & Young stressed that there was no suggestion that individuals or companies that operate in the UK oil and gas industry are more corrupt than those who work in other sectors, and the corporate compliance structure that exists should be the envy of the world. But even so, companies need to be careful in their dealings with partners – many of whom are based abroad in regions where bribery and corruption are rife.

Speaking to Rigzone in a recent interview, one of the report's authors, E&Y's David Lister – a specialist in fraud investigation in the oil and gas sector – explained that the oil and gas clients he deals with have some of the best compliance programs in the world but they work in places that are known for corruption. Due to the local partnership arrangements that are required to operate in many of these regions, the clients have to trust third parties that may not always be entirely above board in their dealings.

"So it is almost a by-product of the way they operate as opposed to being inherently corrupt," said Lister.

Being a partner in an exploration license in a developing country, particularly in a frontier exploration zone, will certainly expose a UK firm to any shenanigans that its partners get into.

"They are at the leading edge, if you like. So, there's a move towards compliance and a move towards the recognition that you can prevent corruption. But... they're in the countries where it is hard to do that. So they are probably one of the first industries grappling with the challenge."

In Transparency International's "Index of Bribery in Business Sectors 2011", the oil and gas industry was rated as only less corrupt than the property services, utilities and public works contracts sectors out of a list of 19 business sectors.
So there is little doubt that UK oil and gas companies operating abroad are exposed to a highly-suspect sector when it comes to the integrity of its participants.
Serious Fraud Office
UK oil and gas companies need to be more focused on ensuring they are squeaky clean when it comes to bribery and other kinds of corruption - including international businesses - in light of a new UK Bribery Act that was introduced into law last year, especially considering the keenness expressed by senior officials in the Serious Fraud Office to take on UK companies involved in corruption abroad.
"The SFO will concentrate on the most serious cases of international bribery and corruption with roots in or connections back to UK plc," said David Green, Director of the SFO at a conference in June this year.
Unfortunately for oil and gas businesses there is a close correlation between Transparency International's Corruption Perceptions Index and where major exploration and production projects are expected to be during the next 10 years.
"Africa is definitely one of the areas. We still see issues in Russia, and probably to a lesser extent South America," said Lister.
In fact, the Corruption Perceptions Index (CPI) for 2011 shows Africa and South America to be seen as pretty much entirely corrupt with only Botswana, Chile and Uruguay being judged as being on a par with the United States and European countries such as Spain and France in terms of cleanliness.
In Western Europe, Italy is judged as being the most corrupt country in the region. In Eastern Europe Russia, Belarus and the Ukraine are deemed to be highly corrupt countries with CPI scores ranging from 2.3 to 2.4 out of 10.
The UK ranked quite well, scoring 7.8 out of 10 – higher than the United States at 7.1. Australia does even better, with a score of 8.8, but (perhaps not surprisingly) the least corrupt countries are seen to be Finland, Sweden and Norway, which all have scores in excess of 9 out of 10.
As UK-headquartered oil and gas companies chase exciting new projects in frontier zone regions in Russia and Central Asia, South America and East Africa will have to be very wary about compliance and avoid being caught up in any kind of corruption.
Lister points out that many companies are already aware both of the issue of corruption and the fact that they can be prosecuted back in the UK for breaking corruption rules abroad - leaving no room for complacency.
"Because they are in a risky area they need to make sure they continue with their compliance programs and continue to drive best practice since they are going to be at the forefront of risk," he said.
This means making sure that everyone who might deal on an oil company's behalf, such as local agents and partners, is in tune with its compliance procedures.
"That's a real challenge to have to deal with," said Lister. "It's not their own employees necessarily who are causing problems. It could be third parties who are acting on their behalf, so they really need to understand those relationships."
Although companies need to keep a close eye on the activities of their partners in frontier regions, they should not discount the risk of getting caught up in corruption issues closer to home.
"We've seen incidences of it all across the globe. It's very easy to assume it's only happening in West Africa and that it doesn't happen in places like Germany and France but it does," said Lister.
Generated by readers, the comments included herein do not reflect the views and opinions of Rigzone. All comments are subject to editorial review. Off-topic, inappropriate or insulting comments will be removed.