Brazil Court Partially Lifts Ban on Transocean Operations
by Dow Jones Newswires
|
Matthew Cowley & Tom Fowler
|
Monday, October 01, 2012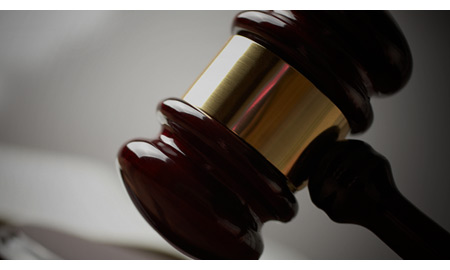 A Brazilian court has overturned a lower court ruling and allowed Transocean Ltd. to continue operations in Brazil, except at the Frade oil field, the site of an oil spill last November, according to a court document.
The head of the Brazilian superior court of justice, Judge Felix Fischer, accepted part of an appeal by the oil regulator, or ANP, agreeing that to ban Transocean from operating in Brazil would damage the public purse, according to the court document. Judge Fischer had previously turned down an ANP appeal, and again rejected the ANP's other arguments.
A lower court in Rio de Janeiro had banned Transocean and Chevron Corp. from operating in Brazil, in one of the most direct repercussions from a minor oil spill at the offshore Frade field in November 2011. Chevron manages the oil field and Transocean operated the drilling rig were the accident happened.
In a statement, Transocean said the court decision, handed down on Friday, rescinded the ban and allowed all of its rigs to continue operations in Brazil, "except for a single rig in the Campo de Frade field."
"The original injunction was groundless and targeted Transocean unfairly," it said.
Transocean said it has nine other rigs operating in Brazil, working for other customers. Brazil's government-run oil company, Petroleo Brasileiro SA, or Petrobras, has said that it has seven Transocean rigs operating on its fields, while an eighth rig is in dock.
Transocean said it "experienced no interruption of contract revenue from its operations in Brazil which, for the six months ended June 30, 2012, comprised approximately 11% of its consolidated operating revenues."
The company said it will continue to pursue all legal avenues to ensure complete resolution of litigation against it in Brazil.
The STJ, Chevron and the ANP couldn't be reached for comment late Sunday.
The ANP estimated that the government would miss out on revenues of about 6.71 billion Brazilian reais ($3.3 billion) over two years if the firm were to shut down, according to the document.
Chevron shuttered Frade output in March, when a second series of seepages appeared at the field. Transocean, meanwhile, has said its Brazilian rigs accounted for about 11% of its revenue in the first half of 2012.
The court said the only activity Chevron would only be allowed to continue at Frade would be its clean-up efforts. According to the ANP, some 40 barrels of oil per day continue to seep from the seabed at Frade.
The ban also threatened to throw a wrench into Brazil's plans to develop recently discovered ultra-deepwater oil fields known as the subsalt, which are expected to more than double Petrobras's current crude oil output to 4.2 million barrels a day by 2020.
A drilling accident at the Chevron-operated Frade offshore oil field last November saw an estimated 3,700 barrels of crude oil seep from cracks in the seabed. Chevron faces fines from local environmental and oil-industry regulators, while both companies face civil and criminal lawsuits brought by a federal prosecutor.
Generated by readers, the comments included herein do not reflect the views and opinions of Rigzone. All comments are subject to editorial review. Off-topic, inappropriate or insulting comments will be removed.